The Booktopian

The Sydney Writers' Festival has a 2019 lineup promising another spectacular year of Australian literary brilliance.
Thirteen books, nine languages, twelve countries and three continents: it's the 2019 Longlist for the Internatio...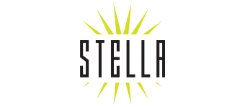 The 2019 Stella Prize Shortlist has been announced. The winner will be announced on Tuesday April 9th.
The longlist has been announced for the 2019 Women's Prize for Fiction

Just because St Paddy's Day is over for another year doesn't mean that you can't celebrate gloriously good Irish writing every day. Here are just some of many incredible authors from the Emerald Isle whose work speaks to our time with wit, compassion, and sincerity.
Season 8 of Game of Thrones is fast approaching. Here is everything we know so far about the highly anticipated final season of Game of Thrones!
Check out these amazing books coming to screens this year including Good Omens by Neil Gaiman and Terry Pratchett, The Woman in the Window by AJ Finn and more!
Netflix has ordered a new series, Shadow and Bone, based on Leigh Bardugo's Grishaverse books!
"An emotionally rich story full of deeply flawed and completely lovable characters..." Sarah McDuling reviews The Place on Dalhousie by Melina Marchetta.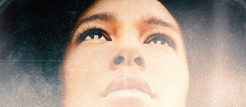 Booktopia's Bronwyn Eley reviews Do You Dream of Terra-Two by Temi Oh.
Booktopia's Robert O'Hearn reviews From Secret Ballot to Democracy Sausage by Judith Brett
Booktopia's Robert O'Hearn reviews The Hollow Bones by Leah Kaminsky
Graeme Simsion, author of The Rosie Trilogy, answers some questions about his new book, his favorite fictional characters, books he's looking forward to reading and more.
Novelist Charlotte Wood chats with author and speechwriter Lucinda Holdforth about her upcoming book, Leading Lines.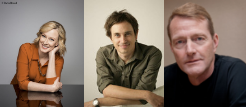 Listen to these eight podcast interviews with these bestselling authors!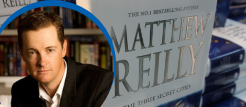 Bestselling author Matthew Reilly chats with us about his latest book, The Three Secret Cities.
Monica Tan, author of 'Stranger Country', reflects on what it means to be Australian.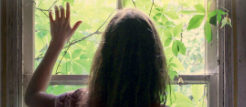 Karen Viggers, author of 'The Orchardist's Daughter' shares her favourite books that evoke landscape and place.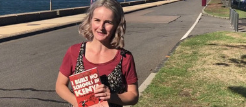 Watching a man lose his mind in the cradle of mankind by author Kirsten Drysdale
Author Samantha Wheeler shares her Top 10 Tips for writing a novel based on a True Story.
"A madcap and full-throttle thrill ride that will leave readers breathless for more." - Sarah McDuling reviews Aurora Rising by Amie Kaufman and Jay Kristoff.
The longlists have been announced for the 2019 Inky Awards.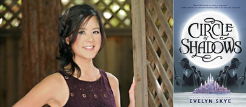 Booktopia's Bronwyn Eley reviews Circle of Shadows - the first in a new YA series from author Evelyn Skye.
Is Hogwartz your home? Take the Harry Potter Quiz and find out!