Everyone has a weak spot for romance, it's really just a matter of finding the right romantic read…

Are you a hopeless romantic, looking for a heartwarming rom-com to read? Perhaps you have a penchant for tragic tales of star-crossed love, guaranteed to make you weep? Or maybe you're addicted to super sweet stories of young love or a magical romantic fantasies?

You might be an old soul who prefers a classic love story – the kind that has withstood the test of time. Or perhaps you're a hardened cynic with low tolerance levels for romance – in which case perhaps a psychological thriller with a dash of twisted love and/or dangerous obsession would be more up your alley?

The again, maybe what you really want is a super steamy erotic romance? (Bow chicka wow wow!)

Whatever your poison, we've got you covered with this long and varied list of our favourite romantic reads…

Classic Romances
---
North and South
by Elizabeth Gaskell
Milton is a sooty, noisy northern town centred around the cotton mills that employ most of its inhabitants.
Arriving from a rural idyll in the south, Margaret Hale is initially shocked by the social unrest and poverty she finds in her new hometown. However, as she begins to befriend her neighbours, and her stormy relationship with the mill-owner John Thornton develops, she starts to see Milton in a different light.
---
As an orphan, Jane's childhood is not an easy one but her independence and strength of character keep her going through the miseries inflicted by cruel relatives and a brutal school.
However, her biggest challenge is yet to come. Taking a job as a governess in a house full of secrets, for a passionate man she grows more and more attracted to, ultimately forces Jane to call on all her resources in order to hold on to her beliefs.
---
Eight years ago Anne Elliot bowed to pressure from her family and made the decision not to marry the man she loved, Captain Wentworth.
Now circumstances have conspired to bring him back into her social circle and Anne finds her old feelings for him reignited. However, when they meet again Wentworth behaves as if they are strangers and seems more interested in her friend Louisa.
In this, her final novel, Jane Austen tells the story of a love that endures the tests of time and society with humour, insight and tenderness.
---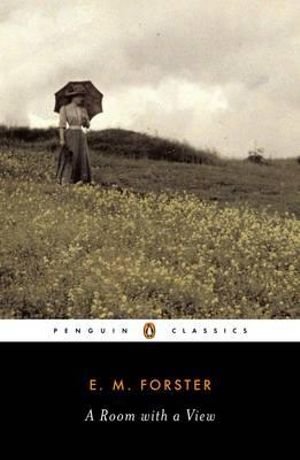 A Room with a View
by E.M. Forster
A Room with a View is a romance and a social critique of Edwardian society.
A young woman is chaperoned to Italy by her bitter aunt. There she meets an intriguing, but eccentric young man.
Back in England she finds herself respectably engaged to a proper gentleman, but is thrown into a muddle when her young man from Italy moves to her English town. The novel celebrates the chaotic, unsure muddle of feelings over a kind of lifeless acceptance of the way things are.
---
Romantic Comedies
---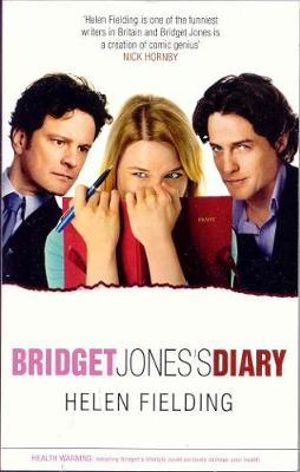 Bridget Jones
by Helen Fieldling
In the course of the year recorded in Bridget Jones's Diary, Bridget confides her hopes, her dreams, and her monstrously fluctuating poundage, not to mention her consumption of 5277 cigarettes and Fat units 3457 (approx.) (hideous in every way). In 365 days, she gains 74 pounds. On the other hand, she loses 72! There is also the unspoken New Year's resolution–the quest for the right man.
A dazzling urban satire of modern human relations? An ironic, tragic insight into the demise of the nuclear family? Or the confused ramblings of a pissed thirty-something?
---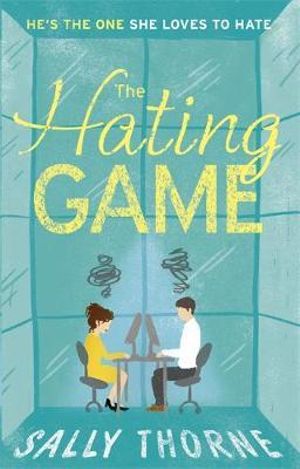 The Hating Game
by Sally Thorne
Lucy Hutton, baker-of-cakes, exemplary assistant and professional 'nice girl', is waging war. She's got the whole office on her side – except for tall, dark and charmless Joshua Templeman. He's been nothing but hostile since the moment they met and now it feels like nothing matters as much as taking him down.
Trapped together under the fluorescent lights, they become entrenched in an addictive rivalry. There's the Staring Game, The Mirror Game, The HR Game. Lucy can't let Joshua beat her at anything, especially when a huge promotion comes up for grabs.
Finally she's going to destroy the man she can't seem to get out of her office, the man she hates, the man who's taking up far too much space in her head. If Lucy wins, she'll be Joshua's boss. If she loses, she'll resign. The race is on – but the real games have only just begun . . .
---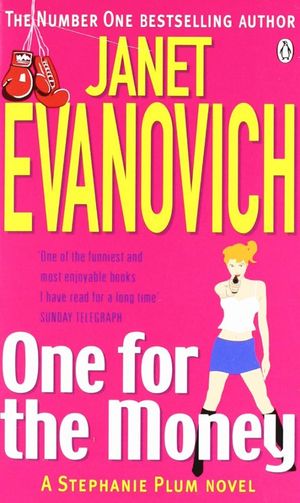 One for the Money
by Janet Evanovitch
Welcome to Trenton, New Jersey, home to wiseguys, average Joes, and Stephanie Plum, who sports a big attitude and even bigger money problems (since losing her job as a lingerie buyer for a department store).
Stephanie needs cash-fast-but times are tough, and soon she's forced to turn to the last resort of the truly desperate: family…
Stephanie lands a gig at her sleazy cousin Vinnie's bail bonding company. She's got no experience. But that doesn't matter. As does the fact that the bail jumper in question is local vice cop Joe Morelli. From the time he first looked up her dress to the time he first got into her pants, to the time Steph hit him with her father's Buick, M-o-r-e-l-l-i has spelled t-r-o-u-b-l-e. And now the hot guy is in hot water-wanted for murder…
---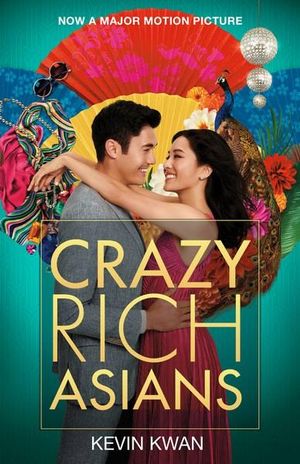 Crazy Rich Asians
by Kevin Kwan
Crazy Rich Asians is the outrageously funny debut novel about three super-rich, pedigreed Chinese families and the gossip, backbiting and scheming that occurs when the heir to one of the most massive fortunes in Asia brings home his ABC (American-born Chinese) girlfriend to the wedding of the season.
When Rachel Chu agrees to spend the summer in Singapore with her boyfriend, Nicholas Young, she envisions a humble family home, long drives to explore the island, and quality time with the man she might one day marry. What she doesn't know is that Nick's family home happens to look like a palace, that she'll ride in more private planes than cars, and that with one of Asia's most eligible bachelors on her arm, Rachel might as well have a target on her back.
---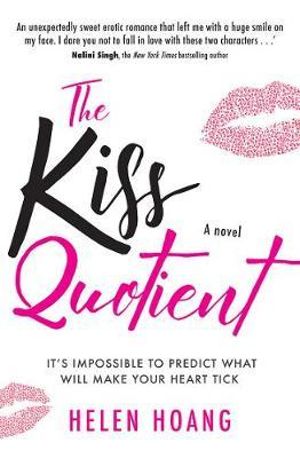 The Kiss Quotient
by Helen Huong
A heartwarming and refreshing debut novel that proves one thing: there's not enough data in the world to predict what will make your heart tick
Stella Lane thinks mathematics is the only thing that unites the universe. She comes up with algorithms to predict customer purchases, a job that has given her more money than she knows what to do with and far less experience in the dating department than the average thirty-year-old.
It doesn't help that Stella has Asperger's and French kissing reminds her of a shark getting its teeth cleaned by pilot fish. Her conclusion: she needs lots of practice – with a professional. Which is why she hires escort Michael Phan. Gorgeous and conflicted, Michael can't afford to turn down Stella's offer and agrees to help her check off all the boxes on her lesson plan, from foreplay to more-than-missionary position.
Before long, Stella not only learns to appreciate his kisses but to crave all of the other things he's making her feel. Their no-nonsense partnership starts making a strange kind of sense. And the pattern that emerges will convince Stella that love is the best kind of logic . . .
---
Tales of Twisted Love
---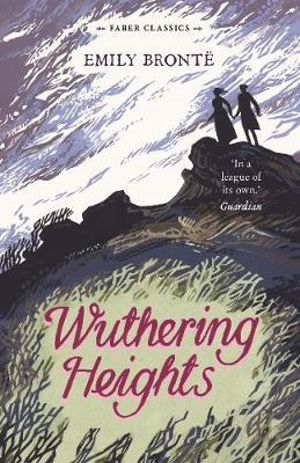 Wuthering Heights
by Emily Bronte
Catherine and Heathcliff's passionate but doomed love forms the core of this extraordinary tale.
Catherine's brother Hindley's hatred and humiliation of Heathcliff leads to tragedy when Catherine marries another and Heathcliff returns newly wealthy to enact his revenge on all who wronged him.
---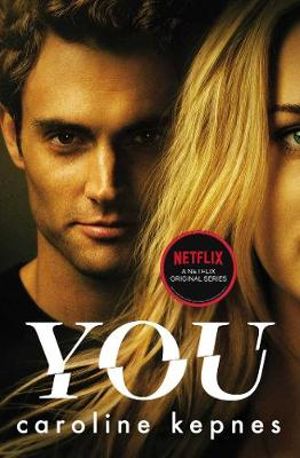 You
by Caroline Kepnes
When aspiring writer Guinevere Beck strides into the bookstore where Joe works, he is instantly smitten.
But there's more to Joe than Beck realises and much more to Beck than her perfect facade. And the obsessive relationship quickly spirals into a whirlwind of deadly consequences…
A chilling account of unrelenting, terrifying deceit, Caroline Kepnes' You is a thriller more perversely clever and dangerously twisted than any YOU have ever read.
---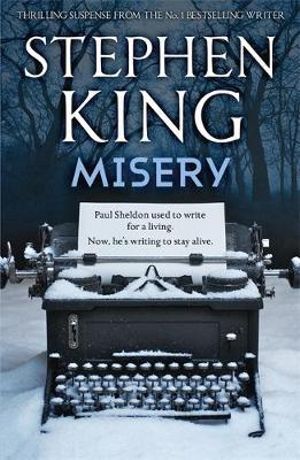 Misery
by Stephen King
Misery Chastain was dead. Paul Sheldon had just killed her – with relief, with joy. Misery had made him rich; she was the heroine of a string of bestsellers. And now he wanted to get on to some real writing.
That's when the car accident happened, and he woke up in pain in a strange bed. But it wasn't the hospital. Annie Wilkes had pulled him from the wreck, brought him to her remote mountain home, splinted and set his mangled legs.
The good news was that Annie was a nurse and has pain-killing drugs. The bad news was that she was Paul's Number One Fan. And when she found out what Paul had done to Misery, she didn't like it. She didn't like it at all. And now he had to bring Misery back to life. Or else . . . .
---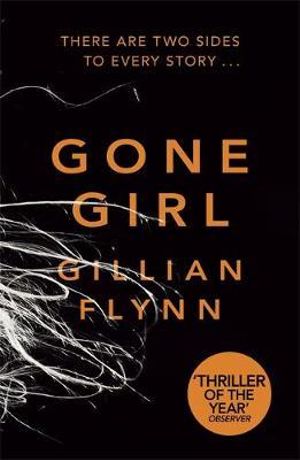 Gone Girl
by Gillian Flynn
Who are you?
What have we done to each other?
These are the questions Nick Dunne finds himself asking on the morning of his fifth wedding anniversary, when his wife Amy suddenly disappears.
The police suspect Nick. Amy's friends reveal that she was afraid of him, that she kept secrets from him. He swears it isn't true. A police examination of his computer shows strange searches. He says they weren't made by him. And then there are the persistent calls on his mobile phone. So what really did happen to Nick's
---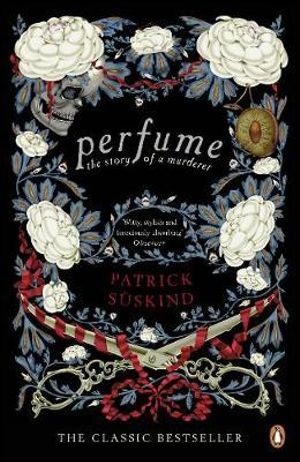 Perfume
by Edith Wharton
Survivor, genius, perfumer, killer- this is Jean-Baptiste Grenouille. He is abandoned on the filthy streets of Paris as a child, but grows up to discover he has an extraordinary gift- a sense of smell more powerful than any other human's.
Soon, he is creating the most sublime fragrances in all the city. Yet there is one odour he cannot capture. It is exquisite, magical- the scent of a young virgin. And to get it he must kill. And kill. And kill……
---
Love stories that will make you cry
---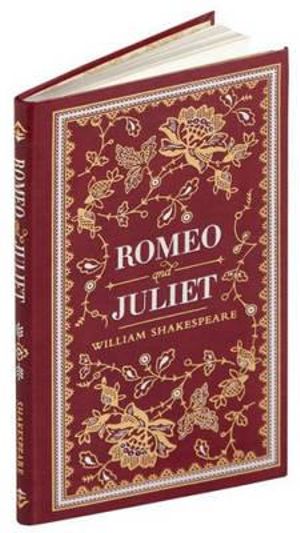 Romeo and Juliet
by William Shakespeare
Romeo and Juliet is William Shakespeare's classic tragedy about a pair of star-crossed lovers whose romance is complicated by the mutual hatred of their families for one another.
Written in the 1590s, it was, and continues to be, one of Shakespeare's most popular plays. Over the centuries, its characters have become iconic embodiments of idealized youthful love.`
---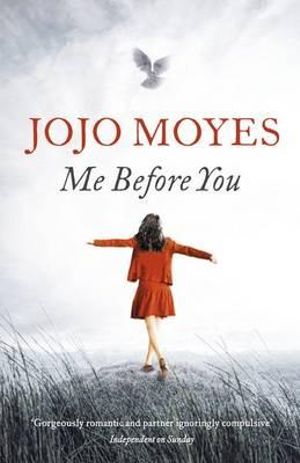 Me Before You
by Jojo Moyes

Lou Clark knows lots of things. She knows how many footsteps there are between the bus stop and home. She knows she likes working in The Buttered Bun tea shop and she knows she might not love her boyfriend Patrick.
What Lou doesn't know is she's about to lose her job or that knowing what's coming is what keeps her sane.
Will Traynor knows his motorcycle accident took away his desire to live. He knows everything feels very small and rather joyless now and he knows exactly how he's going to put a stop to that.
What Will doesn't know is that Lou is about to burst into his world in a riot of colour. And neither of them knows they're going to change the other for all time.
---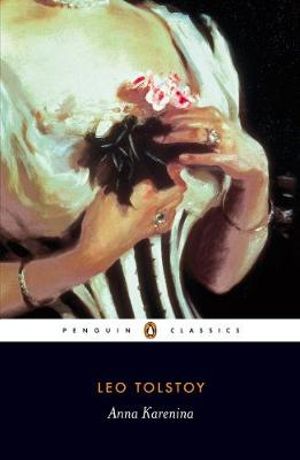 Anna Karenina
by Leo Tolstoy
Anna Karenina seems to have everything – beauty, wealth, popularity and an adored son. But she feels that her life is empty until the moment she encounters the impetuous officer Count Vronsky. Their subsequent affair scandalizes society and family alike, and soon brings jealousy and bitterness in its wake. Contrasting with this tale of love and self-destruction is the vividly observed story of Levin, a man striving to find contentment and a meaning to his life.
---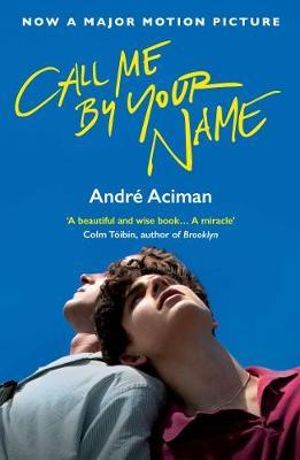 Call me By Your Name
by Andrew Acimen
Call Me By Your Name is the story of a sudden and powerful romance that blooms between seventeen-year-old Elio and his father's house guest Oliver during a restless summer on the Italian Riviera.
Unrelenting currents of obsession and fear, fascination and desire threaten to overwhelm the lovers who at first feign indifference to the charge between them. What grows from the depths of their souls is a romance of scarcely six weeks' duration, and an experience that marks them for a lifetime.
For what the two discover on the Riviera and during a sultry evening in Rome is the one thing they both already fear they may never truly find again: total intimacy.
---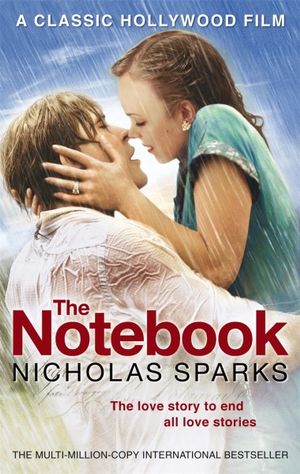 The Notebook
by Nicholas Sparks
Noah is restoring a plantation home to its former glory, and he is haunted by images of the beautiful girl he met fourteen years earlier, a girl he loved like no other. Unable to find her, yet unwilling to forget the summer they spent together, Noah is content to live with only memories…until she unexpectedly returns to his town to see him once again.
Like a puzzle within a puzzle, the story of Noah and Allie is just the beginning. As it unfolds, their tale miraculously becomes something different, with much higher stakes. The result is a deeply moving portrait of love itself, the tender moments and the fundamental changes that affect us all. It is a story of miracles and emotions that will stay with you forever.
---
The Age of Innocence
by Edith Wharton
Newland Archer and May Welland are the perfect couple. He is a wealthy young lawyer and she is a lovely and sweet-natured girl. All seems set for success until the arrival of May's unconventional cousin Ellen Olenska, who returns from Europe without her husband and proceeds to shake up polite New York society.
To Newland, she is a breath of fresh air and a free spirit, but the bond that develops between them throws his values into confusion and threatens his relationship with May.
---
Young Love
---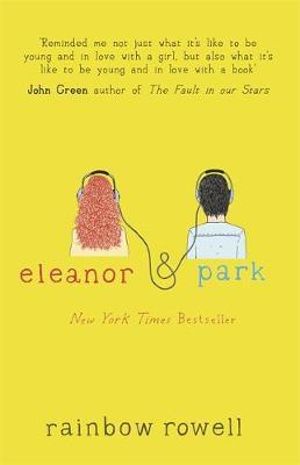 Eleanor and Park
by Rainbow Rowell
Eleanor is the new girl in town, and she's never felt more alone. All mismatched clothes, mad red hair and chaotic home life, she couldn't stick out more if she tried.
Then she takes the seat on the bus next to Park. Quiet, careful and – in Eleanor's eyes – impossibly cool, Park's worked out that flying under the radar is the best way to get by.
Slowly, steadily, through late-night conversations and an ever-growing stack of mix tapes, Eleanor and Park fall in love. They fall in love the way you do the first time, when you're 16, and you have nothing and everything to lose.
Set over the course of one school year in 1986, Eleanor & Park is funny, sad, shocking and true – an exquisite nostalgia trip for anyone who has never forgotten their first love.
---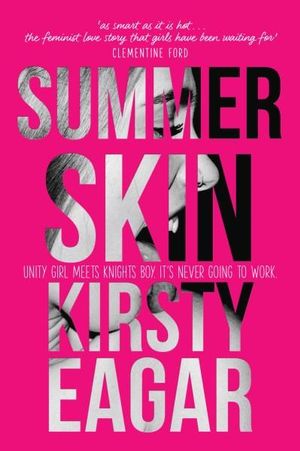 Summer Skin
by Kirsty Eager
Jess Gordon is out for revenge. Last year the jocks from Knights College tried to shame her best friend. This year she and a hand-picked college girl gang are going to get even.
The lesson: don't mess with Unity girls.
The target: Blondie, a typical Knights stud, arrogant, cold . . . and smart enough to keep up with Jess.
A neo-riot grrl with a penchant for fanning the flames meets a rugby-playing sexist pig – sworn enemies or two people who happen to find each other when they're at their most vulnerable?
It's all Girl meets Boy, Girl steals from Boy, seduces Boy, ties Boy to a chair and burns Boy's stuff. Just your typical love story.
---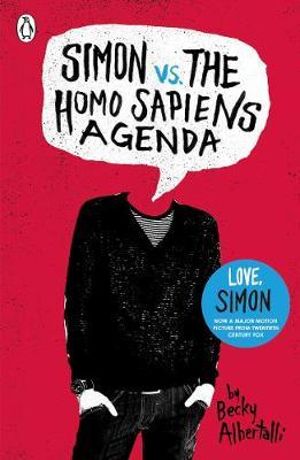 Simon Vs The Homo Sapien Agenda
(AKA Love, Simon)
by Becky Albertalli
Sixteen-year-old and not-so-openly gay Simon Spier prefers to save his drama for the school musical. But when an email falls into the wrong hands, his secret is at risk of being thrust into the spotlight. And worse still, so will the privacy of 'Blue', the pen name of the boy he's been emailing.
With messy dynamics emerging in Simon's once tight-knit group of friends, and his email correspondence with Blue growing more flirtatious every day, Simon's life suddenly becomes just a little complicated. Now Simon has to find a way to step out of his comfort zone before he's pushed out – without alienating his friends, compromising himself, or fumbling a shot at happiness with the most confusing, adorable guy he's never met.
---
The Fault in our Stars
by John Green
Despite the tumour-shrinking medical miracle that has bought her a few years, Hazel has never been anything but terminal, her final chapter inscribed upon diagnosis. But when a gorgeous plot twist named Augustus Waters suddenly appears at Cancer Kid Support Group, Hazel's story is about to be completely rewritten.
Insightful, bold, irreverent, and raw, The Fault in Our Stars is award-winning author John Green's most ambitious and heartbreaking work yet, brilliantly exploring the funny, thrilling, and tragic business of being alive and in love.
---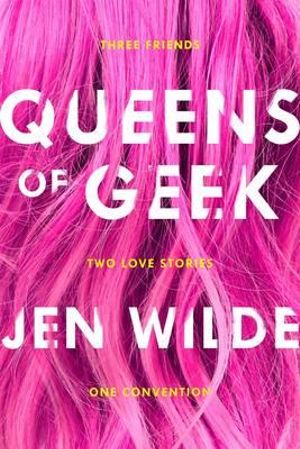 Queens of Geek
by Jen Wilde
Three friends, two love stories, one convention: this fun, feminist love letter to geek culture is all about fandom, friendship, and finding the courage to be yourself.
Charlie likes to stand out. She's a vlogger and actress promoting her first movie at SupaCon, and this is her chance to show fans she's over her public breakup with co-star Reese Ryan. When internet-famous cool-girl actress Alyssa Huntington arrives as a surprise guest, it seems Charlie's long-time crush on her isn't as one-sided as she thought.
Taylor likes to blend in. Her brain is wired differently, making her fear change. And there's one thing in her life she knows will never change: her friendship with her best guy friend Jamie—no matter how much she may secretly want it to. But when she hears about a fan contest for her favorite fandom, she starts to rethink her rules on playing it safe.
Queens of Geek by Jen Wilde, chosen by readers like you for Macmillan's young adult imprint Swoon Reads, is an empowering novel for anyone who has ever felt that fandom is family.
---
Romantic Fantasies
---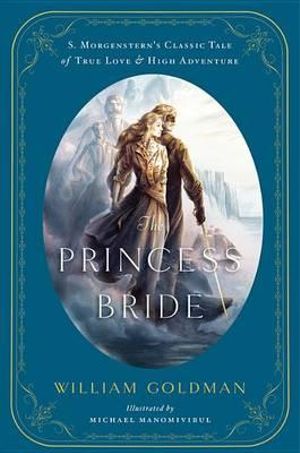 The Princess Bride
by William Goldman
A tale of true love and high adventure, pirates, princesses, giants, miracles, fencing, and a frightening assortment of wild beasts—The Princess Bride is a modern storytelling classic.
As Florin and Guilder teeter on the verge of war, the reluctant Princess Buttercup is devastated by the loss of her true love, kidnapped by a mercenary and his henchman, rescued by a pirate, forced to marry Prince Humperdinck, and rescued once again by the very crew who absconded with her in the first place. In the course of this dazzling adventure, she'll meet Vizzini—the criminal philosopher who'll do anything for a bag of gold; Fezzik—the gentle giant; Inigo—the Spaniard whose steel thirsts for revenge; and Count Rugen—the evil mastermind behind it all. Foiling all their plans and jumping into their stories is Westley, Princess Buttercup's one true love and a very good friend of a very dangerous pirate.
---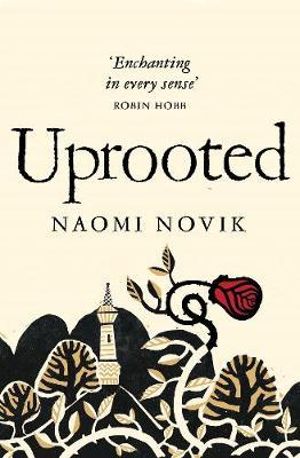 Uprooted
by Naomi Novik
Agnieszka loves her valley home, her quiet village, the forests and the bright shining river. But the corrupted Wood stands on the border, full of malevolent power, and its shadow lies over her life.
Her people rely on the cold, driven wizard known only as the Dragon to keep its powers at bay. But he demands a terrible price for his help: one young woman handed over to serve him for ten years, a fate almost as terrible as falling to the Wood.
The next choosing is fast approaching, and Agnieszka is afraid. She knows – everyone knows – that the Dragon will take Kasia: beautiful, graceful, brave Kasia, all the things Agnieszka isn't, and her dearest friend in the world. And there is no way to save her. But Agnieszka fears the wrong things. For when the Dragon comes, it is not Kasia he will choose.
---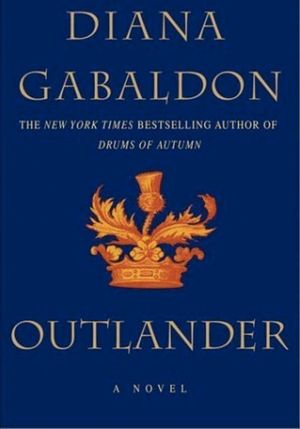 Outlander
by Diana Gabaldon
Claire Randall is leading a double life. She has a husband in one century, and a lover in another…
In 1945, Claire Randall, a former combat nurse, is back from the war and reunited with her husband on a second honeymoon–when she innocently touches a boulder in one of the ancient stone circles that dot the British Isles. Suddenly she is a Sassenach– an " outlander" — in a Scotland torn by war and raiding border clans in the year of our Lord…1743.
Hurled back in time by forces she cannot understand, Claire's destiny in soon inextricably intertwined with Clan MacKenzie and the forbidden Castle Leoch. She is catapulted without warning into the intrigues of lairds and spies that may threaten her life …and shatter her heart. For here, James Fraser, a gallant young Scots warrior, shows her a passion so fierce and a love so absolute that Claire becomes a woman torn between fidelity and desire…and between two vastly different men in two irreconcilable lives.
---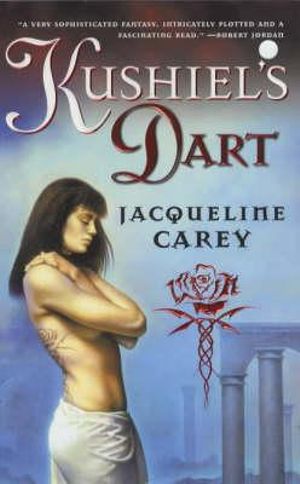 Kushiel's Dart
by Jacqueline Crey
A nation born of angels; vast, intricate, and surrounded by danger…
A woman born to servitude, unknowingly given access to the secrets of the realm…
A plot borne of evil, too cunning to be fathomed, too deadly to be known…
Sold into indentured servitude in the sumptuous and exotic Night Court as a child, Phèdre nó Delaunay is a woman who struggles for honor and duty, whose loyalty to the land she loves will take her to the edge of despair—and then beyond.
Not since Dune has there been an epic on the scale of Kushiel's Dart—a tale about the violent death of an old age and the birth of a new. It is a novel of grandeur, luxury, sacrifice, betrayal, and deeply laid conspiracies. A world of cunning poets, deadly courtiers, deposed rulers, and a besieged Queen, a warrior-priest, the Prince of Travellers, barbarian warlords, heroic traitors, and a truly Machiavellian villainess…all seen through the unflinching eyes of an unforgettable heroine.
---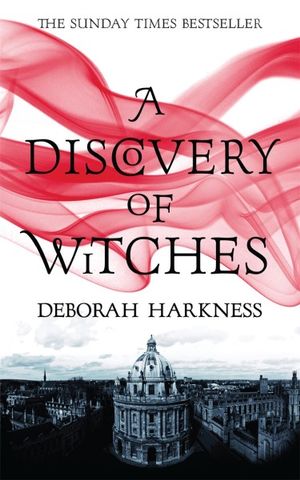 A Discovery of Witches
by Deborah Harkness
It begins with absence and desire. It begins with blood and fear. It begins with a discovery of witches.
Diana Bishop, a young scholar and descendant of witches, discovers a long-lost and enchanted alchemical manuscript deep in Oxford's Bodleian Library. Its reappearance summons a fantastical underworld, which she must navigate with a vampire, Matthew Clairmont.
This manuscript, Ashmole 782, holds the secrets of their past . . . and the key to their future.
---
Erotic Romances
---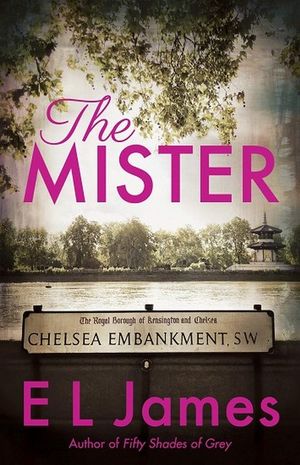 The Mister*
by E.L James
London, 2019. Life has been easy for Maxim Trevelyan. With his good looks, aristocratic connections, and money, he's never had to work and he's rarely slept alone. But all that changes when tragedy strikes and Maxim inherits his family's noble title, wealth, and estates, and all the responsibility that entails. It's a role he's not prepared for and one that he struggles to face.
But his biggest challenge is fighting his desire for an unexpected, enigmatic young woman who's recently arrived in England, possessing little more than a dangerous and troublesome past. Reticent, beautiful, and musically gifted, she's an alluring mystery, and Maxim's longing for her deepens into a passion that he's never experienced and dares not name. Just who is Alessia Demachi? Can Maxim protect her from the malevolence that threatens her? And what will she do when she learns that he's been hiding secrets of his own?
*It may not be published in time for Valentine's Day, but based on pre-orders The Mister looks set to be one of the highest selling erotic romances of 2019!
---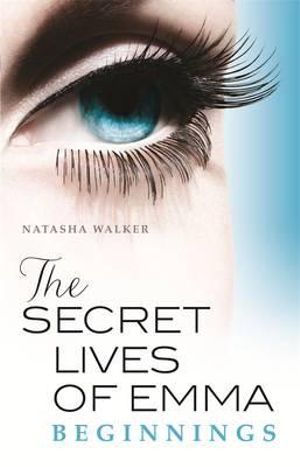 The Secret Lives of Emma
by Natasha Walker
Thirty-something Emma Benson is a free spirit. For her a good life means a life of sensuality.
So it's a surprise to everyone when she marries David, a successful businessman, and settles down in the suburbs.
One year on, and she's trying so hard to be loyal to her man. Not easy to do when you're passionate and uninhibited.
But then, while sunbathing in her garden, her neighbour's eighteen-year-old son appears. And Emma has found her new project…
She will be his perfect teacher…
---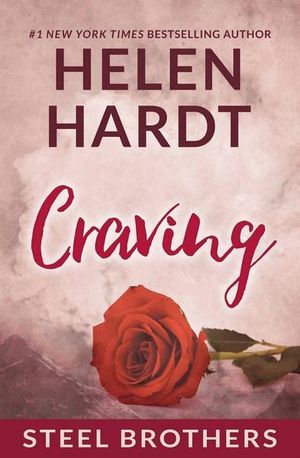 Craving
by Helen Hardt
After being left at the altar, Jade Roberts seeks solace at her best friend's ranch on the Colorado western slope.
Her humiliation still ripe, she doesn't expect to be attracted to her friend's reticent brother, but when the gorgeous cowboy kisses her, all bets are off. Talon Steel is broken. Having never fully healed from a horrific childhood trauma, he simply exists, taking from women what is offered and giving nothing in return…until Jade Roberts catapults into his life.
She is beautiful,sweet, and giving, and his desire for her becomes a craving he fears he'll never be able to satisfy. Passion sizzles between the two lovers…but long-buried secrets haunt them both and may eventually tear them apart.
---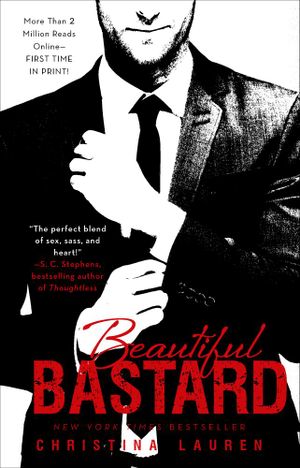 Beautiful Bastard
by Christina Lauren
Whip-smart, hardworking, and on her way to an MBA, Chloe Mills has only one problem: her boss, Bennett Ryan. He's exacting, blunt, inconsiderate—and completely irresistible. A Beautiful Bastard.
Bennett has returned to Chicago from France to take a vital role in his family's massive media business. He never expected that the assistant who'd been helping him from abroad was the gorgeous, innocently provocative – completely infuriating – creature he now has to see every day. Despite the rumors, he's never been one for a workplace hookup. But Chloe's so tempting he's willing to bend the rules – or outright smash them – if it means he can have her. All over the office
As their appetites for one another increase to a breaking point, Bennett and Chloe must decide exactly what they're willing to lose in order to win each other.
---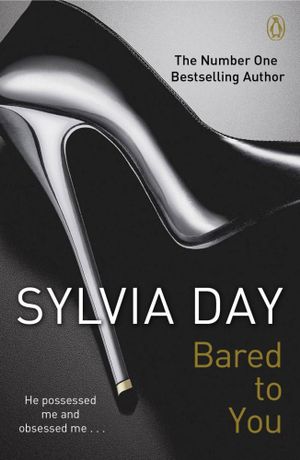 Bared to You
by Slyvia Day
Gideon Cross came into my life like lightning in the darkness – beautiful and brilliant, jagged and white hot. I was drawn to him as I'd never been to anything or anyone in my life. I craved his touch like a drug, even knowing it would weaken me. I was flawed and damaged, and he opened those cracks in me so easily . . .
Gideon knew. He had demons of his own. And we would become the mirrors that reflected each other's most private wounds . . . and desires. The bonds of his love transformed me, even as I prayed that the torment of our pasts didn't tear us apart . . .
Intensely romantic, darkly sensual and completely addictive, Bared to You will take you to the very limits of obsession – and beyond.
---
BESTSELLERS
---
About the Contributor
Sarah McDuling is Booktopia's Senior Content Producer and Editor of The Booktopian Blog. She has been in the bookselling game for almost a decade and a dedicated booklover since birth (potentially longer). At her happiest when reading a book, Sarah also enjoys talking/writing/tweeting about books. In her spare time, she often likes to buy a lot of books and take photographs of books. You can follow her on Twitter and Instragram @sarahmcduling
Follow Sarah: Twitter