I just know before I even begin this list that I'm going to accidentally leave out something important. It's inevitable. I have read too many books this year (if there is even such a thing as too many books?) and I feel sure I'm bound to overlook or forget something crucial.
However, potential glaring omissions notwithstanding, these are the books that spring most readily to mind when I look back on my YA reads of 2018. If you haven't read all of these then I strongly recommend that you rectify that as quickly as possible!
---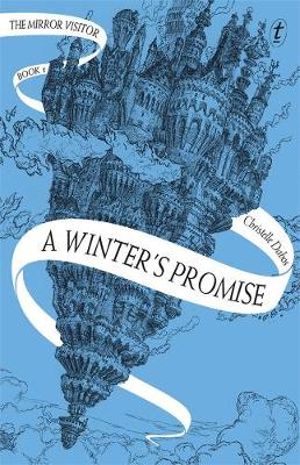 A Winter's Promise
by Christelle Dabos
Oh this gorgeous book! Where do I begin?
Set in a quirky, intricately imagined and perfectly bizarre world of celestial islands (known as "Arks") and bizarre magical powers, A Winter's Promise tells the story of Ophelia – a girl with the ability to travel through mirrors and read the past of objects. Ophelia comes from Anima, the Ark where objects have souls. To give you an idea of how wonderfully strange this book really is, here are the first two sentences of Chapter One:
"It's often said of old buildings that they have a soul. On Anima, the ark where objects come to life, old buildings tend to become appallingly bad-tempered."
If those opening lines don't thoroughly delight you … well then I'm afraid we will never be best friends!
Straight-forward, plain spoken and iron-willed – Ophelia is a totally unforgettable protagonist. I loved her from the moment she showed up on the page with her messy hair, tinted glasses and long woollen scarf (an animated scarf that moves around with a mind of it's own!)
Forced into a marriage of convenience by her family, Ophelia is appalled to find herself accompanying her grumpy and aloof fiance to a strange and distant Ark. Hiding her powers from her husband-to-be, Ophelia must slowly piece together the clues to figure out why she has been chosen for this marriage and what dangers the future may hold.
Translated from French, this refreshingly original fantasy adventure is bursting with odd beauty and peculiar charm. Adventure, mystery, magic and a dash of romance combine to make this one of the best books I've read this year. I am ravenous for the next book and seriously considering learning French for the sole purpose of reading books 2 and 3 as quickly as possible!
---
Sadie
by Courtney Summers
Sadie is the most profoundly upsetting (and amazing) book I have read in quite some time. This book absolutely gutted me. I was blinking away tears while I was reading, and openly sobbing by the end.
Courtney Summers is a phenomenal writer. She broke my heart with All the Rage a few years ago, but with Sadie she has achieved a whole new level of heartbreak. She has a way of boldly confronting the darkest and most painful subjects, only to treat them with such gentle care and compassion. Her writing is beautiful, raw, visceral, electrifying and absolutely gripping.
In Sadie, the narrative is creatively split into two different time periods. The past we live through Sadie's eyes as she relentlessly pursues revenge. The later timeline is told through the transcript of a True Crime podcast investigating the death of Sadie's little sister Mattie, and Sadie's disappearance. This split narrative was very effective and made it feel as though the book really was based on a true story.
Sadie scared me, disgusted me, filled me with rage and plunged me into despair. It is a harsh, terrible, amazing and brilliant book. Though Courtney Summers is classified as a YA author, I feel that Sadie could easily have been published as adult crime fiction – which is something to keep in mind for younger readers. This is an extremely dark and painful book, and will probably haunt me for a long time. I strongly urge people to read it – especially readers with an interest in True Crime. While Sadie's story is fictional, it is sadly believable and all too close to real life.
---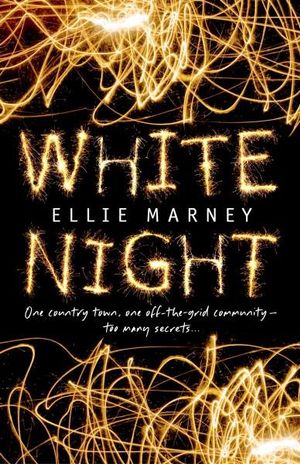 White Night
by Ellie Marney
I love everything Ellie Marney writes. Her Every series is a firm favourite of mine which I have already read twice and will no doubt revisit again and again. She just has the most amazing ability to write emotionally fraught thrillers that deliver action and suspense alongside rich character development and touching romance. It's a winning combination and honestly, I can't get enough!
White Night is the story of Bo, a sixteen-year-old country boy who is just beginning to think about life after high school and trying to figure out what kind of future he wants. He has a close-knit family and his main concerns revolve around chores, footy and hanging with his friends.
Rory is the new kid in school, a "feral" girl from the nearby commune, Garden of Eden. Bo and Rory strike up an unlikely friendship that quickly develops into a strong attraction. Bo is drawn into Rory's world, curious about the people of Eden and their ideals about living off the grid. But is Eden really the perfect utopia that it seems to be?
There is an unmistakable ring of truth to this novel. At no point did I doubt how easily people can fall under the sway of a cult. The appeal of a place like Eden is so well depicted, you can absolutely understand why Bo is attracted to the lifestyle. Rory's struggles trying to assimilate in school and extend herself beyond the borders of Eden are also portrayed with heartbreaking care and real authenticity. This level of authenticity is what I have come to expect from Ellie Marney's writing. All of her books feel firmly grounded in a reality – no matter how many incredible turns the plots may take – and her characters are always so well rounded, endearing and larger than life.
White Night is both a gripping thriller as well as a thoughtful coming of age novel. It explores a range of issues such as family dynamics, social activism, cult mentality, and bullying. Most importantly, it's also a cracking good pageturner!
---
Lifel1k3
by Jay Kristoff
Pitched as Romeo and Juliet, meets Mad Max, meets X-Men with a little bit of Blade Runner – Lifel1k3 is every bit as crazy-amazing as the description suggests. This is the kind of story you never knew you always wanted, until it is handed to you and you're like, "Of course! This is exactly what I need!".
Set in a violent and desolate future, this post-apocalyptic, sci-fi adventure is a masterpiece in world building and character development. The characters in this book are beyond loveable! The action is explosive and the writing is punchy and dynamic. Jay Kristoff has a remarkable talent for creative slang that flows naturally and helps solidify the mood and aesthetic of the world he is creating – in this case, a brutal, sunbaked wasteland full of scavenger gangs and robots.
Lifel1k3 is a perfectly executed, genre-mashing adventure packed full of action, humour, and thrills, with a touch of horror and a dash of romance. Constantly surprising and violently joyful, this book is full of every emotion under the sun, and boasts a cast of characters so perfect and precious they will blast straight into your heart.
This book tells an amazing story while also setting the stage for what will no doubt be a phenomenal trilogy. Perfect for fans of all good books!
---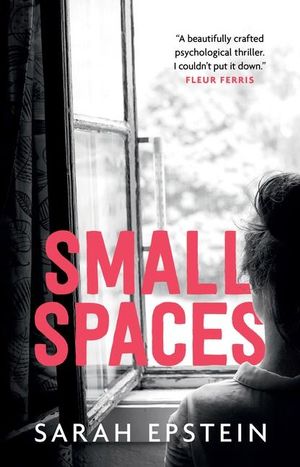 Small Spaces
by Sarah Epstein
This spine-tingling, shiver inducing psychological thriller is one of the most impressive YA debuts I've read in ages. With its twisty-turny plot, super-creepy atmosphere and compelling characters, Small Spaces is impossible to put down and a legitimate threat to any reader's peace of mind. This book should probably come with a nightmare warning!
Tash has never forgotten the childhood trauma she suffered after witnessing her imaginary friend, Sparrow, abducting a young girl from a carnival. Over the years Tash has come to distrust her memories, convinced that Sparrow is nothing but a figment of her imagination – a manifestation of her childhood fears. And yet when she starts seeing Sparrow again she is forced to confront her inner demons and question her own sanity. Is it possible that Sparrow is real, or is Tash losing her grip on reality?
I love a good nail-biting thriller with an unreliable narrator and in this respect Small Spaces really delivers. Abandoned amusement parks, creepy (possibly imaginary) villains, fragmented childhood memories, mysterious disappearances and also did I mention the abandoned amusement parks because seriously. Good luck thinking of anything more disturbing than an abandoned amusement park. It can't be done.
Overall, I couldn't be more impressed by this stunning Australian debut. Small Spaces is packed with oodles of spookiness and overflowing with shocking twists and creepy chills. I enjoyed every second of this addictive page-turner and cannot wait to see what Sarah Epstein writes next.
---
Obsidio
by Amie Kaufman and Jay Kristoff
I adore the Illuminae Files. I just love these books to little bits and pieces – and Obsidio was the perfect finale to what I think is a truly spectacular series!
This book is such a wild, crazy-amazing thrill ride of awesomeness. It's packed full of witty banter, lovable characters, a riveting plot that moves along at breakneck speed, and so much raw emotion that it's not unusual to find yourself laughing at the beginning of a chapter and then crying by the end. I did so much laugh/crying during Obsidio and can't wait to read it all over again!
There are so many things to praise about this series. The creative narrative format provides a truly unique reading experience. The plot unfolds via a collection of emails, documents, diagrams, comic strips, IM chats, video transcriptions and sketches. It really feels as though you are being transported into a vividly imagined world. It's as though the reader becomes a fly on the wall, privy to private conversations between characters and top secret files. The result is a truly visceral storytelling event – you don't just read these books. You live them. (I mean, hopefully you live. The death toll in this series is notoriously high!)
Punchy, poignant, high-octane, thoughtful, dynamic, hilarious, heartbreaking, and ridiculously entertaining – I cannot recommend this series enough. I could easily produce about a million more adjectives in praise of these books. And talk about a satisfying ending – I was so utterly blown away by Obsidio I felt like bursting into a round of applause when I got to the end.
Live a life worth dying for and read these books. Trust me, you will love every word. And every picture. And map. And diagram. And artwork. You'll love it all!!
---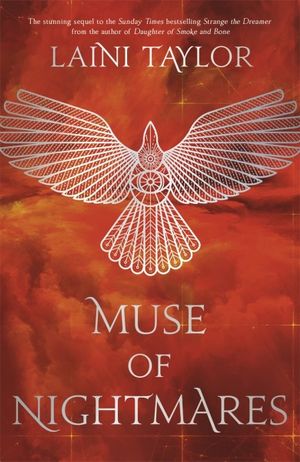 Muse of Nightmares
by Laini Taylor
Laini Taylor writes amazing books, all shimmering and glittering and full of magic and mystery. She is like some kind of mystical sorceress of words and wonders! If that sounds like hyperbole to you, let me issue a simple challenge –
Pick up any one of Laini Taylor's books, flip it open to literally any page and read a few sentences. You'll see what I mean when I call her a 'mystical sorceress of words and wonders'. No-one writes gorgeous, otherworldly, phantasmagorical fantasy quite like Laini Taylor.
Strange the Dreamer was one of the best books I read last year. If you haven't yet read it, maybe now would be the time to stop reading this review of the sequel? Fair warning, I'm about about to get mildly spoiler-ish vis-a-vis the ending of Strange the Dreamer ….
The ending of that book was so unbearably, tortuously painful!! Am I right?!? The way Laini Taylor left readers hanging at the dramatic conclusion of Strange the Dreamer should really be illegal. I was so worried for Lazlo and Sarai (oh my beautiful, beloved Lazlo and Sarai!) and so desperate to find out how they were going to deal with the horrific turn of events that left me literally weeping at the conclusion. Thank God this is a duology and not a trilogy because I don't think I would have survived another cliffhanger like the one at the end of Strange the Dreamer.
Fortunately, Muse of Nightmares brings is story to a glorious and satisfying conclusion. To all my fellow fans of Strange the Dreamer I can confidently say Muse of Nightmares will give you absolutely everything you hoped and dreamed for … and possibly even some things beyond your wildest imaginings.
This wondrously strange, weirdly beautiful, occasionally terrifying and wholly enchanting story is my favourite kind of fantasy. The world that Laini Taylor has created is darkly glittering and vibrantly imagined. It is a world that manages to evoke a feeling of familiarity, as though you are reading about the ancient mythologies of a long lost civilizations. At the same time, it is completely original and gloriously peculiar. Stunning, exquisite and absolutely perfect in every way – I enjoyed this duology so much I cannot wait to read it all over again!
---
Tempests and Slaughter
by Tamora Pierce
Tamora Pierce was one of my favourite authors when I was growing up and she remains one of my favourite authors to this day. I grew up idolising the heroines of her books and owe so much of my reading taste (and love of books in general) to her writing. She always brings a unique brand of magic to her stories – the characters she creates somehow always feel like friends and the world of Tortall feels like home. Though many authors have been influenced by her and cite her as an inspiration, there's really no-one else like her. She's an untouchable queen of all that is awesome!
I'm a huge fan, is what I'm saying.
I was excited about Tempests and Slaughter as soon as I heard about it, purely because it's Tamora Pierce and until the day I depart this world I am always going to be excited whenever Tamora Pierce releases a new book. This particular book, however, is extra exciting because it happens to be an origin story detailing the early years of Arram Draper (AKA Numair Salamin).
Fans of Tamora Pierce will be delighted by the idea of a Numair prequel, but the beauty of this book is that it will hold just as much appeal for people who have never read a Tamora Pierce book in their lives (poor souls). You don't need to be familiar with the character to be captivated by this spellbinding tale of a young boy training to master his extraordinary gift and become the realm's most powerful mage. Admittedly, there is a lot dramatic irony at play for those who have read The Immortals Quartet. The growing friendship between Arram, Varice and Ozorne is going to read very differently for people who know what happens to them later in life. And yet I still believe this is a book that will enchant fans and newcomers alike because that's the magic of Tamora Pierce!
This book is great. This book is perfect and wonderful. This book is the first in a new series (thank God there will be more!) and I really cannot recommend it highly enough.
---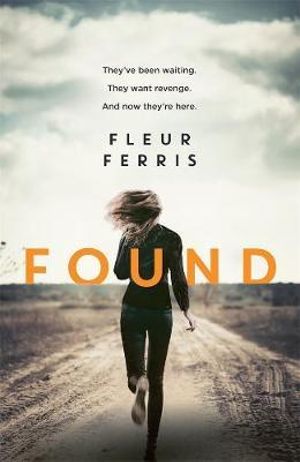 Found
by Fleur Ferris
Fleur Ferris is just soooooooooooo good at suspense. I've become addicted to her YA thrillers – each and every time she hits it out of the park with the perfect combination of action, tension and mystery. And this time the action is extreme! Found comes equipped with knives and guns and karate and arrrrrrrgggghhhhh! So much awesome!!
The pacing in this novel is spot on. It's literally impossible to stop reading once you have started. By the end of the first chapter we already have an unexplained disappearance to deal with, and things only get more hectic and exciting from that point onwards. And allow me to pause for a moment to discuss (in a spoiler free way) the perfectly executed plot twists this insanely addictive book? Major, mind-bending plot twists that caused me to put the book down and exclaim "WHAT!?" on more than one occasion.
I have to be careful not to give too much away because it would be a crime to spoil this book. The story follows Elizabeth, who leads a fairly quiet life in a small country town. Her biggest worry is how to tell her Dad about her boyfriend, Jonah. Elizabeth's Dad is a pretty intimidating badass who has always been very protective of her. When he unexpectedly disappears, Elizabeth must confront the fact that her family has been keeping secrets… secrets that soon land her in some life-threatening danger.
Told in a dual narrative which alternates between the perspectives of Elizabeth and her boyfriend Jonah, this book has everything I need to make me a very happy reader. Compelling characters to cheer for, a fast-paced plot, an atmosphere fraught with tension and a thoroughly satisfying conclusion!
Literally thrumming with pulse-pounding suspense, Found is a truly unputdownable read. Fleur Ferris knows exactly how to keep readers on the edge of their seats – I predict a lot of people will be smashing through this book in a single sitting. I know I did!
---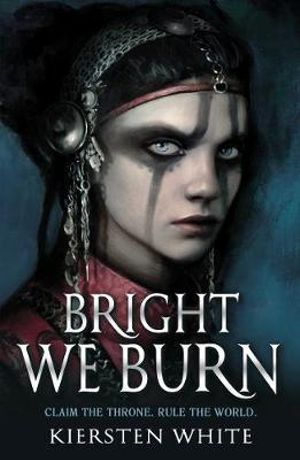 Bright We Burn
by Kiersten White
What a killer ending to a killer series!
I have really enjoyed reading The Conqueror's Saga and I'm delighted to say Bright We Burn brings this gritty, kickass trilogy to a spectacular conclusion. Full of tragedy, romance and epic buckets of violence, this series packs such a brutal, jaw-breaking punch! It's incredibly dark at times, yet also full of feeling. Honestly, this trilogy is a bit of a masterpiece.
An alternative history which reimagines Vlad the Impaler as a girl, The Conqueror's trilogy started with a bang and each book since then has managed to surpass the next – mostly because of the main character, Lada.
Vicious, cunning, fierce and ruthless, Lada is the BEST. Something of an "anti-princess", she is a mesmerising protagonist who walks a very narrow line between hero and villain. Full of fury and determination, she is a such a strong feminist character (she cannot be called a "role model" because her behaviour is occasionally somewhat … psychotic) and I have thoroughly enjoyed her story.
The greatest triumph of this series is the relationships between the characters. Kingdoms clash turning friends into foes and tearing families apart. Oh, the heartbreaking drama between Lada and her brother Radu! Plus there is also a cast of really loveable supporting characters and given the brutality of Lada's world, I was honestly terrified to find out how Bright We Burn was going to end. Luckily Kiersten White knows exactly how to pull of an utterly perfect finale.
---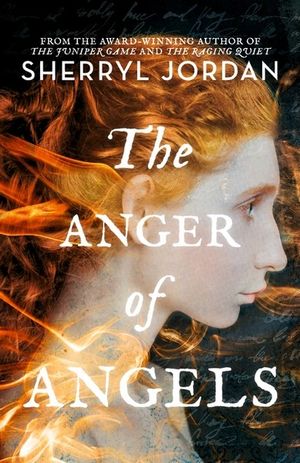 The Anger of Angels
by Sheryll Jordan
I was so excited when I heard that award-winning author Sherryl Jordan had a new book coming out. The Raging Quiet is one of my childhood favourites – I've read it so many times over the years I almost know it by heart. A few years ago I was utterly charmed by Ransomwood and now I've fallen in love with this latest historical fantasy from Sherryl Jordan.
I went into The Anger of Angels with high expectations and I'm delighted to say that it was sheer perfection! This book is just so captivating and full of heart. I was instantly charmed by the characters and enchanted by the world – I'm sure this is another Sherryl Jordan book I will be re-reading again and again.
Authors like Sherryl Jordan, Margaret Mahy, Isobelle Carmody, Juliet Marillier and Diana Wynne Jones had such a huge influence on me as a young reader. It is a joy beyond words to read a new book by one of these "guiding light" authors who shaped my childhood. I'm so excited by the thought of all the young readers who will soon have their imaginations set on fire by The Anger of Angels.
This book offers young readers a wonderful blend of adventure, mystery, suspense and romance. Following the story of Giovanna – the daughter of a jester with a talent for juggling and knife throwing – The Anger of Angels is set in a fantasy version of Renaissance Italy. The characters are lovely, the world is vibrant and vividly painted, and the story is powerful, uplifting and insightful.
It was a pure pleasure to be carried away by this beautiful story about love, courage, art and the power of words. I sincerely hope that Sherryl Jordan has many more stories like this one up her sleeve because I am greedy for more!
---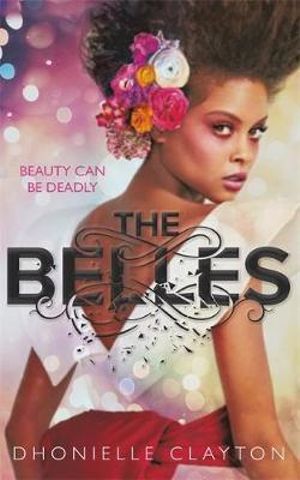 The Belles
by Dhonielle Clayton
The Belles is brimming with gorgeous, lyrical writing and lavish, opulent imagery… yet at the same there is a sinister darkness at the heart of this story. It's a bit like a delicious three-tiered cake decorated in immaculate flowers made of delicate spun-sugar, and when you cut it open it oozes with deadly poison. (Apologies for the heavy-handed imagery but that's the effect of this book – it has me thinking in fanciful metaphors!)
This is a dazzling book explores the nature of beauty and the lengths people will go to get it. Wonderfully original and beautifully realised, the world building in this book is next level, the characters are vividly drawn, and the writing is lush and enchanting. The plot is a bit of a slow burn but rest assured there is an epic payoff. The first two thirds of this book are like a decadent fairytale dream, utterly charming and luxuriantly lovely. And then the final third unfolds with a dizzying dip into horror and suspense. It's both addictive and distressing and at the same time… very much like I imagine it must feel to eat a delicious slice of cake laced with poison!
This is the perfect read for anyone who has ever found themselves bemoaning society's obsession with beauty and wondering whether the fashion industry, cosmetic corporations and entertainment industry might actually be working together as part of an evil empire with a secret mission to make sure no one is ever happy with they way they look! (It's a conspiracy, I tell you!!) Also, anyone who just really enjoys glittering YA fantasies with awesome characters and lovely writing.
---
Bestsellers of the Week
1. The Land Before Avocado by Richard Glover
2. Any Ordinary Day by Leigh Sales
4. Ottolenghi SIMPLE by Yotam Ottolenghi
5. The Barefoot Investor 2018 Update by Scott Pape
6. Nine Perfect Strangers by Liane Moriarty
7. The Ice Monster by David Walliams
8. The Lost Man by Jane Harper
9. The Subtle Art of Not Giving a F*ck by Mark Manson
10. Bridge of Clay by Markus Zusak
About the Contributor
Sarah McDuling is Booktopia's Senior Content Producer and Editor of The Booktopian Blog. She has been in the bookselling game for almost a decade and a dedicated booklover since birth (potentially longer). At her happiest when reading a book, Sarah also enjoys talking/writing/tweeting about books. In her spare time, she often likes to buy a lot of books and take photographs of books. You can follow her on Twitter and Instragram @sarahmcduling
Follow Sarah: Twitter