Results are in! We have looked at all the numbers and tallied all the sales. We have read all the customer reviews and done many complex and highly sophisticated calculations in order to identify the absolute best of the best in each of our top selling Kids' Book categories.
Things got heated. It was bookseller against bookseller as we passionately argued in support of our favourite books. But now the decisions are final. The arguments have been won. This is it, people. We have chosen a winner for each category, from a shortlist of seven titles.
Behold! The Best Kids' Books of 2018…
---
CHILDREN'S NON-FICTION WINNER
---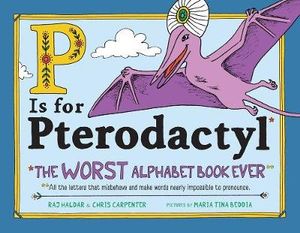 P is for Pterodactyl
by Raj Haldar, Chris Carpenter & Maria Beddia
From wacky words to peculiar pronunciations, get kids excited about language with this unconventional alphabet book from Raj Haldar (aka Lushlife).
Turning the traditional idea of an alphabet book on its head, P is for Pterodactyl is perfect for anyone who has ever been stumped by silent letters or confused by absurd homophones. This whimsical, unique book takes silent letter entries like 'K is for Knight' a step further with 'The noble knight's knife nicked the knave's knee.' Lively illustrations provide context clues, and alliterative words help readers navigate text like 'a bright white gnat is gnawing on my gnocchi' with ease. Everyone from early learners to grown-up grammarians will love this wacky book where 'A is for Aisle' but 'Y is definitely not for Why.'
'You can curse the English language for its insane spelling rules (or lack thereof), or you can delight in it, as this raucous trip through the odd corners of our alphabet does.' – New York Times, Standout New Picture Books Selection,
CHILDREN'S NON-FICTION SHORTLIST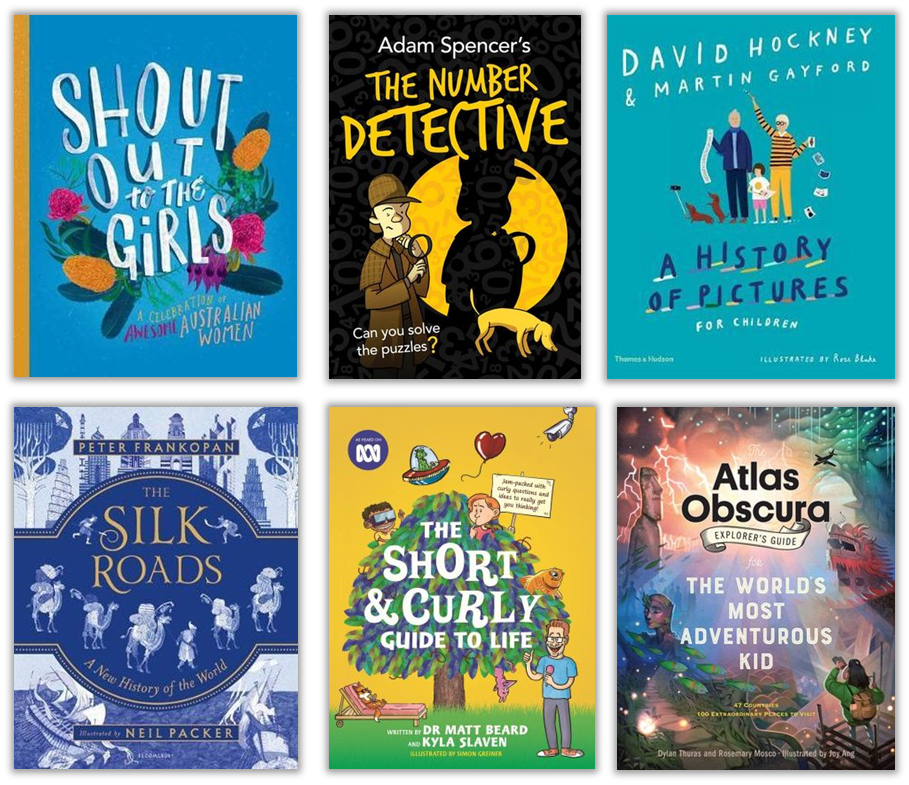 Click here for more information about our Non-Fiction Shortlist
---
PICTURE BOOKS WINNER

---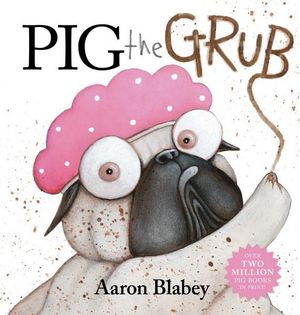 Pig the Grub
by Aaron Blabey
Eww! What a stinker!
Pig isn't just the world's greediest Pug, he's the DIRTIEST too.
It's high time he had a bath! But try telling Pig that . . .
Over two million Pig books are now in print around the world!
Click here for a list of 7 Funny Picture Books for kids who love Pig the Grub
PICTURE BOOK SHORTLIST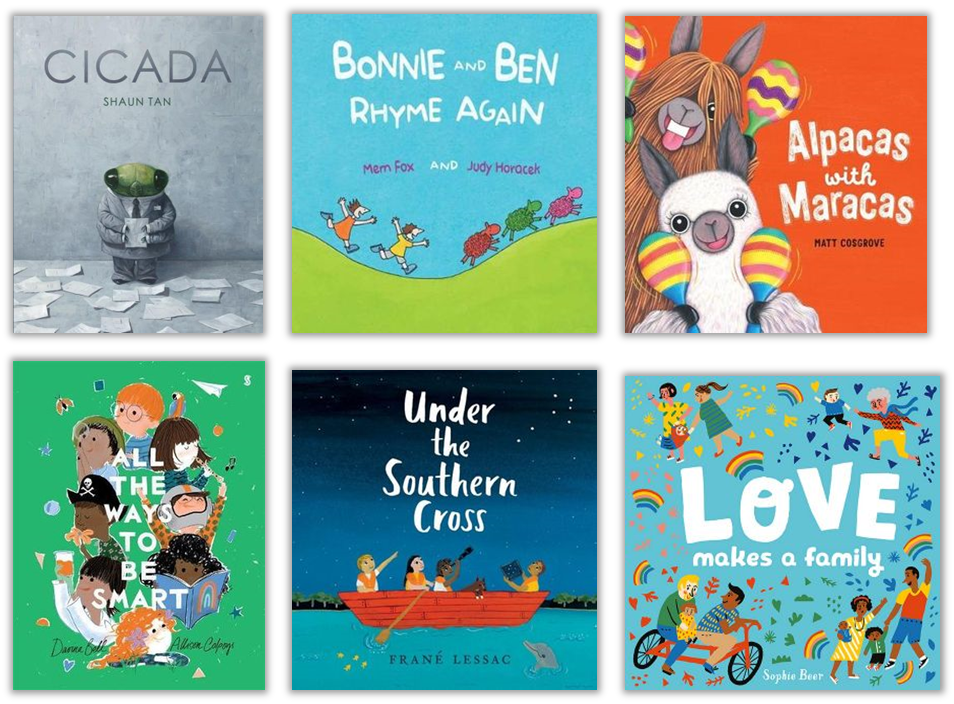 Click here for more information on our Picture Book Shortlist
---
CHILDREN'S FICTION WINNER
---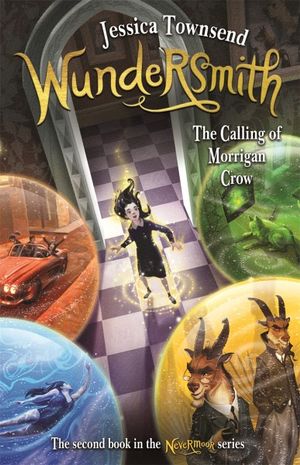 Wundersmith: The Calling of Morrigan Crow
by Jessica Townsend
Morrigan Crow has been invited to join the prestigious Wundrous Society, a place that promised her friendship, protection and belonging for life. She's hoping for an education full of wunder, imagination and discovery – but all the Society want to teach her is how evil Wundersmiths are. And someone is blackmailing Morrigan's unit, turning her last few loyal friends against her. Has Morrigan escaped from being the cursed child of Wintersea only to become the most hated figure in Nevermoor?
Worst of all, people have started to go missing. The fantastical city of Nevermoor, once a place of magic and safety, is now riddled with fear and suspicion…
Click here for a list of 8 Books to read if you love Nevermoor by Jessica Townsend
CHILDREN'S FICTION SHORTLIST
Click here for more information about our Children's Fiction Shortlist
---
YOUNG ADULT FICTION WINNER

---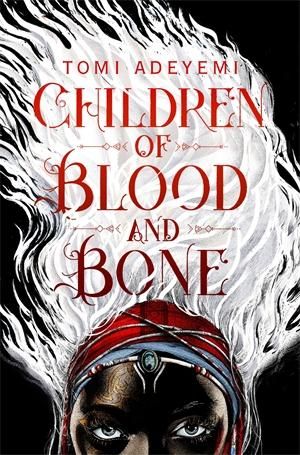 Children of Blood and Bone
by Tomi Adeyemi
Zélie Adebola remembers when the soil of Orïsha hummed with magic. Burners ignited flames, Tiders beckoned waves, and Zélie's Reaper mother summoned forth souls.
But everything changed the night magic disappeared. Under the orders of a ruthless king, maji were targeted and killed, leaving Zélie without a mother and her people without hope.
Now Zélie has one chance to bring back magic and strike against the monarchy. With the help of a rogue princess, Zélie must outwit and outrun the crown prince, who is hell-bent on eradicating magic for good.
Danger lurks in Orïsha, where snow leoponaires prowl, and vengeful spirits wait in the waters. Yet the greatest danger may be Zélie herself as she struggles to control her powers – and her growing feelings for an enemy.
Click here to read a Q&A with Tomi Adeyemi about Children of Blood and Bone
YOUNG ADULT FICTION SHORTLIST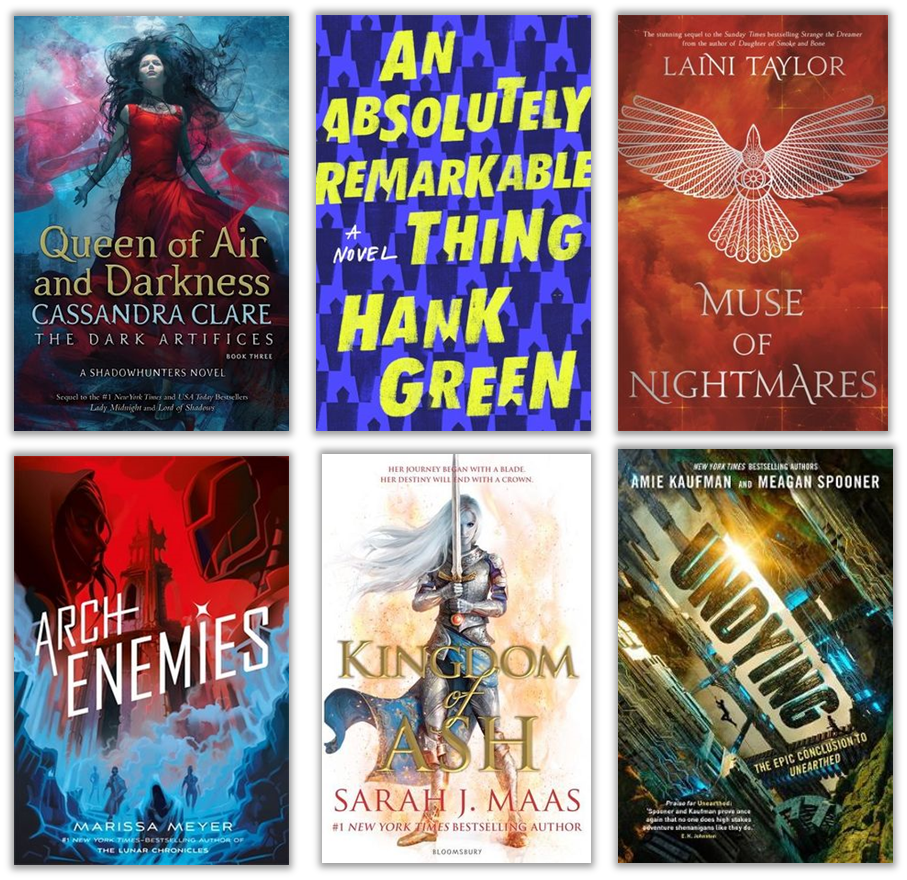 Click here for more information about our Young Adult Fiction Shortlist
---
Bestsellers of the Week
1. The Land Before Avocado by Richard Glover
2. Any Ordinary Day by Leigh Sales
4. Ottolenghi SIMPLE by Yotam Ottolenghi
5. The Barefoot Investor 2018 Update by Scott Pape
6. Nine Perfect Strangers by Liane Moriarty
7. The Ice Monster by David Walliams
8. The Lost Man by Jane Harper
9. The Subtle Art of Not Giving a F*ck by Mark Manson
10. Bridge of Clay by Markus Zusak
About the Contributor
Sarah McDuling is Booktopia's Senior Content Producer and Editor of The Booktopian Blog. She has been in the bookselling game for almost a decade and a dedicated booklover since birth (potentially longer). At her happiest when reading a book, Sarah also enjoys talking/writing/tweeting about books. In her spare time, she often likes to buy a lot of books and take photographs of books. You can follow her on Twitter and Instragram @sarahmcduling
Follow Sarah: Twitter