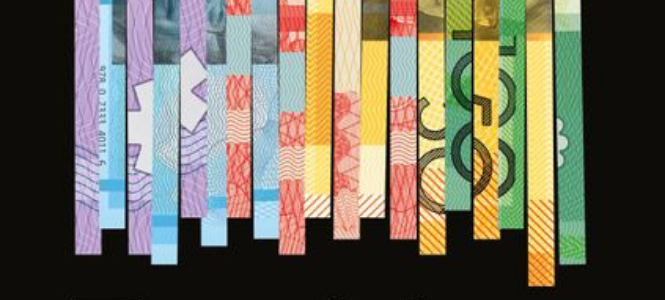 2018 was the year that Australia's banking industry was turned completely on its head.
A slew of shocking revelations about our major banks and the products they were offering their customers lead to a Royal Commission, countless arrests, and the scathing critique of a nation, and on the front lines of it all was Adele Ferguson.
Adele was the journalist who broke the story and was instrumental in bringing about the subsequent investigation. She gathered testimony from whistleblowers and chased down leads to uncover the depths to which Australia's banks had been manipulating its customers into making bad decisions. She exposed forgeries, fraud, management cover-ups, and spoke to countless numbers of people whose livelihoods had been destroyed.
"A lot of people lost a hell of a lot of money," says Adele.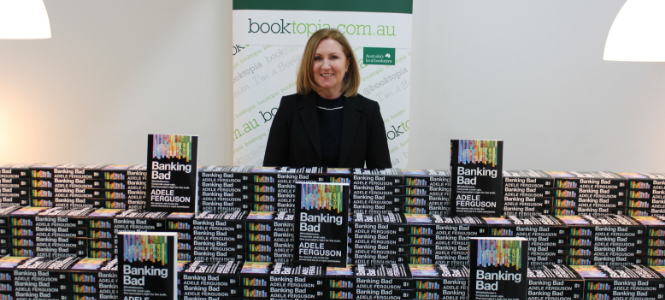 Adele has now written the full story into a book, Banking Bad, and it has quickly become one of the most anticipated reads of the year. Reading it, one gets the sense that we've underestimated the true extent of the problem. Banking Bad goes right to the heart of the scandal, picking up with the deregulation of the banks in the early to mid '80s and explaining how a culture of greed that incentivised deceitful behaviour developed within them. Coupled with the influence of a few very powerful lobby groups who engineered a cycle of weak regulation and control, it's no wonder that the Australian people have completely lost faith in the ability of the banks to do the right thing.
"When things aren't regulated properly and the banks are behaving badly due to greed and targets and bonuses, this is what you get," says Adele.
It was clear that ours was a system that wouldn't change until someone from within decided to bring it down, and a fundamental part of Adele's story lies in the role played by whistleblowers like Jeff Morris. People came to her with their stories of fraudulent and deceitful behaviour from all the major banks, including CommBank NAB, ANZ, Macquarie, and more. All of them were strikingly similar, pointing to a common belief amongst the banks that we don't trust ourselves when it comes to our money – a belief that could be exploited for profit.
"When things aren't regulated properly and the banks are behaving badly due to greed and targets and bonuses, this is what you get."
"A lot of these financial products are so complicated… it's a bit like going to a doctor," says Adele. "You don't understand what's wrong with you so you go to a doctor to get advice and to get the right pills and you trust them. You go to the financial advisor or you go to the bank to get advice on how to invest your money and you're supposed to get the right advice and that hasn't been what's happened."
Banking Bad is a fascinating story not just about the banking scandal, but also about journalism and what it's like to be breaking such an important story. It certainly paints a bleak picture of Australia's financial services industry, but Adele is looking up – her book is meant to give people hope.
"Now that we've seen what's gone wrong and why it's gone wrong, perhaps we can fix it."
Adele Ferguson came in to Booktopia for a book signing and a chat with Joel Naoum, our non-fiction expert – listen to our full podcast with Adele below and grab yourself a signed copy of Banking Bad before they sell out!
---
This book would be a great gift for Dad this Father's Day – check out our Gift Guide!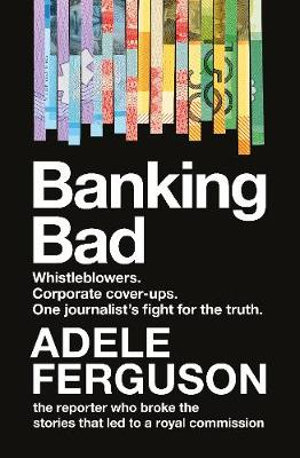 Banking Bad
In 2018, against all the odds, Australia held a royal commission into the banking and financial services industries. Its revelations rocked the nation. Even defenders of the banks were blindsided.
Few people were more instrumental in bringing about the commission than journalist Adele Ferguson. Through her exposes in print and on television, she pursued the truth about funds mismanagement, fraud, lack of probity, and the hard-sell culture that took over the finance industry after deregulation in the 1980s. But it wasn't just...
About the Contributor
Olivia Fricot is the Editor of the Booktopian Blog. After finishing a soul-crushing law degree, she decided that life was much better with one's nose in a book and quickly defected to the world of Austen and Woolf. You can usually find her reading (obviously), baking, writing questionable tweets, and completing a Master's degree in English literature. Just don't ask about her thesis. Olivia is on Twitter and Instagram @livfricot - follow at your own risk.
Follow Olivia: Twitter