Did you know that if you leave a review of your most recent book purchase on Booktopia, you could win a $100 gift card?* Because you can!
Rate your recent book purchases (books, eBooks, and audio books are all included) with a review of between 115-350 words and you'll automatically enter the draw. Our panel of book-loving judges will then choose the best three reviews every month and the reviewers will receive a $100 Gift Voucher.
So, what's your verdict on your recent book purchase? Your fellow Booktopians would love to hear what you think!
Make it fun, make it sad, make it dramatic or make it rhyme. The choice is yours, as long as you impress our panel of judges with your unique take on your last read.
Here are some handy tips for writing a good book review:
Hook your readers in with a snappy first sentence that captures exactly how you felt about the book.
Tell us why you loved the book – was it the fantastic writing? The compelling story? The richly drawn characters?
Was there anything really unusual or interesting about how the story was told? Tell us!
Tell us why you think other people might love it too.
Don't just tell us the plot – give us a general idea of where the story goes without revealing any spoilers.
Did it remind you of any other books you've read and loved? Name them!
When you're done, check for any spelling mistakes.
Scroll down to read the three winning reviews for September!
---
Review by Chris R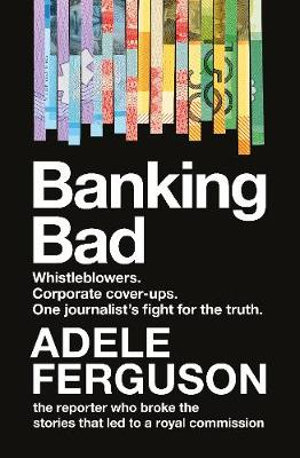 Believe it or not, a real page turner
While I often read non-fiction "heavy" books, this one was an eye opener and a real page turner, from identifying where banks lost any sense of probity, who triggered the excessive CE remuneration packages (a US Wells Fargo import, which then sparked a #metoo from the other banks) and cataloguing their slide into moral bankruptcy.
The chapters that laid out the royal commission's topics doubled as a roll call of the newly fired. Fascinating stuff. Changes to the banking and insurance upper management post the inquiry might modify their behaviours, as might the excoriation that the regulators got. We can hope.
Overall, for a rollicking good read coupled with a sense of outrage look no further than Banking Bad.
Buy it here.
---
Graevale (The Medoran Chronicles: Book 4) by Lynette Noni
Review by Tracey Mac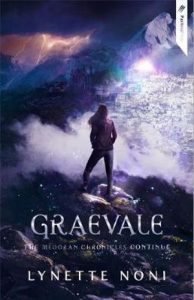 Would buy again for a gift
This is a great series. My grandson, granddaughter, daughter and myself are all reading it SO that tells you how it spans the ages. I have an eclectic taste in reading and I love to read novels my grandchildren are reading so we can talk about them over the phone. When they visit, even now in their teens, they still want to hop up on the bed so we can read before the toddle off and keep reading in their own beds.
I think, if people start talking about this series it could be the next Harry Potter. Love the writing style, the characters are interesting and engaging. And of course, you have a cohort of heroes/heroines surrounding Alex the main character.
Do yourself a favour, start this series and spread the word!
Buy it here.
---
Review by Susan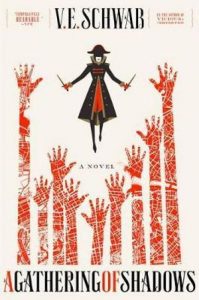 Perfect for fantasy readers!
A Gathering of Shadows is the second book in the Shades of Magic series by V.E Schwab. This series introduces the readers to a new universe of daring adventure, thrilling power, and parallel Londons. Kell is one of the last Antari—magicians with a rare, coveted ability to travel between parallel Londons; Red, Grey, White, and, once upon a time, Black.
What makes this series perfect is that it has everything every YA fantasy readers are looking for:
– A new and interesting magic system that is understandable
– Brilliant world building
– Well developed characters
– An excellent and intriguing storyline
– Not romance heavy
I definitely recommend to those who love a good solid fantasy book! If you are usually worried about leaning toward more "YA books" because you do not like the romance element this book is perfect for you. If you are a YA reader and wish to advance into something a bit more advanced this series would be perfect for you.
Shades of Magic series
1. A Darker Shade of Magic
2. A Gathering of Shadows
3. A Conjuring of Light
Buy it here.
---
Congratulations to all of our winners!

About the Contributor