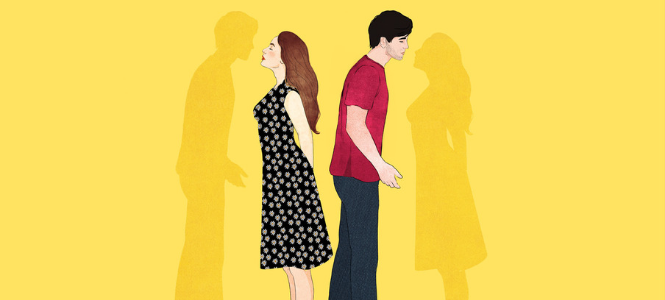 Nina Kenwood is a writer, who lives in Melbourne. She won the 2018 Text Prize for her debut young adult novel, It Sounded Better in My Head.
Today, she's on the blog to answer a few questions about her book, which is out today!
---
Tell us about your new book, It Sounded Better in My Head!
NK: It's the story of awkward, introverted eighteen-year-old Natalie, who is dealing with her parents breaking up, her best friends getting together, and her own potential romance. Set in the summer between high school and university, it's part feel-good rom-com, part tender coming-of-age.
This novel was the winner of the 2018 Text Prize for Young Adult and Children's Writing. How does it feel to not only be the winner of that prize but to see your novel be published?
NK: It feels amazing! Winning was a dream come true. A year and a half on, and I still can't believe it. The publication journey has been so positive — from rights sales, to cover design, to the editing process, I've felt so supported by Text every step of the way. I sometimes see talk in the industry around prizes and their worth, but for me, this prize has been everything.
Seeing the finished copy was very emotional. I've had the book for a few weeks now, and I still gaze at it in amazement every morning — it's a real thing! That's my name on a book! I have a newborn baby and I've made her look at it and admire her mother's success more times than I care to admit.
You're a published writer but you've also worked in the book industry as a bookseller for over a decade. How does it feel to be on the other side as an author?
NK: It's scary to be on the other side of things! I know firsthand how many books are published every month, and how many are fighting for shelf space and attention.
I appreciate every single bookseller who has taken the time to read my book. The bookseller support I have received has been a highlight of publishing my book so far (including from Booktopia — thank you Sarah for being one of the very first readers of my book!!).
Are there any other books or writers that influenced the writing of It Sounded Better in My Head?
NK: I love so many contemporary Australian YA books. Words in Deep Blue by Cath Crowley, I Am Out With Lanterns and The Other Side of Summer by Emily Gale, Wildlife by Fiona Wood, Beautiful Mess by Claire Christian, Amelia Westlake by Erin Gough, Untidy Towns by Kate O'Donnell, Between Us by Claire Atkins, What I Like About Me by Jenna Guillaume, Neverland by Margo McGovern…these are just the beginning!
Looking more widely, reading Nora Ephron is a masterclass in voice, Amy Hempel teaches you how to do so much with so little, Curtis Sittenfeld and Sally Rooney write characters to die for, Elena Ferrante is the gold standard of female friendships, Rainbow Rowell is the gold standard of first kisses, Elizabeth Strout is just the gold standard…I could probably go on forever.
What are some books that you have recently read and loved?
I've read a few great rom-coms lately — I loved The Flatshare by Beth O'Leary and was charmed by Evvie Drake Starts Over by Linda Holmes. I'm currently halfway through Red, White and Royal Blue by Casey McQuiston and it's living up to the hype.
Do you have a favourite literary quote?
For writing:
"I only write when I feel an urgency, which is often — whenever I'm angry or confused or think I haven't been treated fairly. Also when good things happen." Mallory Pike in The Baby-Sitters Club #29: Mallory and the Mystery Diary by Ann M Martin.
For reading:
"But the books brought me things. This is my point. They made me feel less alone." Elizabeth Strout, My Name Is Lucy Barton.
Describe your writing style in three words.
NK: Bad at plot. (Or, the flip side: Good at dialogue).
What is the best piece of writing advice you have ever received?
NK: Finish it. (I have a lot of unfinished manuscripts sitting on my computer).
Which books do you have on your TBR pile right now?
In the next few months, I'm looking forward to reading This Is How We Change The Ending by Vikki Wakefield, The Surprising Power of a Good Dumpling by Wai Chim, Wayward Son by Rainbow Rowell, The Weekend by Charlotte Wood, Ask Again, Yes by Mary Beth Keane, The Most Fun We've Ever Had by Claire Lombardo and Very Nice by Marcy Dermansky.
And finally, what's up next for you?
NK: I'm trying to write a new book while on maternity leave, so I'm googling things like 'how to write with baby' and 'famous women authors who wrote masterpieces with a newborn'.
Thank you Nina!
It Sounded Better in My Head
When her parents announce their impending separation, Natalie can't understand why no one is fighting or at least mildly upset. Then Zach and Lucy, her two best friends, hook up, leaving her feeling slightly miffed and decidedly awkward. She'd always imagined she would end up with Zach one day-in the version of her life that played out like a TV show, with just the right amount of banter, pining and meaningful looks. Now everything has changed and nothing is quite making sense.
Until an unexpected romance comes along and shakes things up even further...
About the Contributor
Olivia Fricot is the Editor of the Booktopian Blog. After finishing a soul-crushing law degree, she decided that life was much better with one's nose in a book and quickly defected to the world of Austen and Woolf. You can usually find her reading (obviously), baking, writing questionable tweets, and completing a Master's degree in English literature. Just don't ask about her thesis. Olivia is on Twitter and Instagram @livfricot - follow at your own risk.
Follow Olivia: Twitter