Bestselling and award-winning author, Rachael Johns, is Australia's leading writer of contemporary relationship stories around women's issues – a genre she has coined "Life-Lit".
She is an international bestselling author of rural romance, digital novellas and Life-Lit titles including The Greatest Gift and The Art of Keeping Secrets.
Her novel, The Patterson Girls, won the ABIA award for best General Fiction Book of the Year in 2016 and her latest novel, Lost Without You, has just been released on the 22nd of October.
To celebrate the release of Lost Without You, read on for a Q&A with Rachael Johns about her latest novel, reading recommendations, writing habits and more!
---
Where did you get the first spark of inspiration for Lost Without You?

I was listening to a Mamamia Out Loud podcast (I was up to date with the fab Booktopia Podcast) and one of the presenters was talking about how she'd just sold her wedding dress to a listener of the show. The others joked that they could keep passing the dress between listeners and it could be The Sisterhood of the Travelling Wedding Dress, a bit like the old book (and movie) The Sisterhood of the Travelling Pants. I thought OMG YES, what a fantastic idea and my brain started ticking. The book in the end is nothing like what I initially imagined but it still does revolve around a wedding dress!
What do you hope readers will discover in your book?

This is a hard question because when I first start writing I'm simply hoping to give my readers a few hours escape and relaxation, a rollicking read, but issues and themes have a way of working themselves into a novel even if you don't consciously mean them too. This book is about how a person's past can influence their present and future and about how when such decisions/secrets are revealed, they can also influence current relationships, etc. I guess I hope that Lost Without You will remind everyone to be kind and not judge others who may have made a decision or taken a path they wouldn't agree with. I hope it reminds people to try and put yourselves in others' shoes and have empathy. Not always easy, but important.
Who is your favorite fictional hero or heroine?
Ooh why do you ask such hard questions? I'm actually going to go with Miss Havisham from Great Expectations – although perhaps not strictly a heroine and often not very heroic. I wasn't much of a reader in high school but weirdly, this book hooked me in and I was fascinated with this eccentric old woman who had been wounded by love and never fully recovered. But, I also have a massive soft spot for Bridget Jones.
What is your favourite quote/words to live by?
Don't regret the things you do, regret the things you don't do
If you were planning a literary dinner party, which three authors (dead or alive) would you invite?
Only three? I swear it's usually five – lol! Okay, I'd sit down with Jojo Moyes, Liane Moriarty and and Marian Keyes – first I'd fangirl all over them and then I'd refuse to let them leave until they told me all the secrets of their fabulous writing!!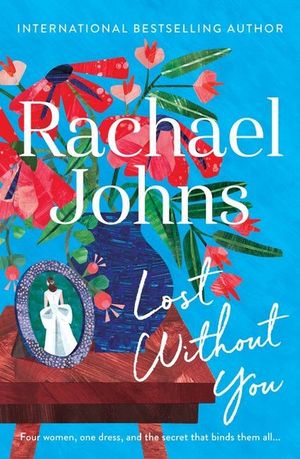 What book do you most often recommend/give as a gift?

My friends and I are Scrooges and so we don't actually give gifts unless it's a significant bday and I have a very small family …  but I give books to my kids ALL the time. I just can't help myself (doesn't have to be a special occasion). I do sometimes buy fancy or cute notebooks for my writing friends as I don't get to see them as much as I'd like, so when I do, I like to give them something. I'm also obsessed with anything with funny sayings/quotes on, so like buying those for people too.
What books are on your TBR pile right now?
You mean my TBR mountain. Like many writers, I have a serious problem when it comes to writing books – I buy WAY more than I'll ever be able to read, but I figure there are worse addictions. Some books currently at the top of my pile are Dear Mrs Bird by A.J Pearce, Arcadia by the lovely Di Morrissey and The Cry by Helen Fitzgerald.
Do you have any unusual writing and/or reading habits?
YES, my really annoying writing habit is having to skim read pretty much the whole book before I start writing for the day. This is okay when I've only written a few chapters but when I get towards the end and 100,000 words or so, it's a massive form of procrastination. But I can't seem to kick it. Also I feel I write much better when I drink Diet Coke while doing so!
If Lost Without You had a theme song, what would it be?
Since there's a bit of an 80s theme in the book, it would have to be an 80s hit – and I love them all, but the most suited to the book is perhaps ALWAYS by Bon Jovi.
Lost Without You by Rachael Johns is available to order now from Booktopia. *Signed copies are available for a limited time, only while stocks last.

---
Bestsellers of the Week
1. Any Ordinary Day by Leigh Sales
2. Wundersmith: The Calling of Morrigan Crow by Jessica Townsend
3. The Land Before Avocado by Richard Glover
4. The Barefoot Investor 2018 Update
5. Ottolenghi Simple by Yotam Ottolenghi
6. Nine Perfect Strangers by Liane Moriarty
7. The Lost Man by Jane Harper
8. The Ice Monster by David Walliams 
9. The Three Secret Cities by Matthew Reilly
10. Bridge of Clay by Markus Zusak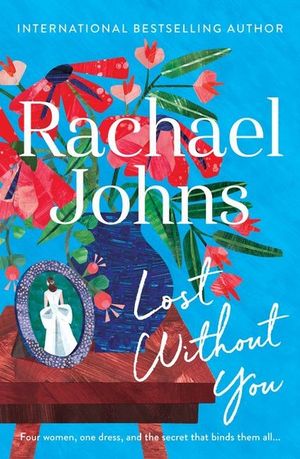 Lost Without You
On a special night that is supposed to be a celebration of new beginnings, Paige MacRitchie's joy quickly falls away when her mother collapses during the speeches at her book launch. In the aftermath, and terrified of losing her, Paige decides she wants to make the ultimate tribute to her parents' perfect marriage: she will wear her mother's wedding dress for her own big day.
There's just one problem – her mum, Rebecca, no longer has the dress. As Paige tries to track down the elusive gown, she discovers that Rebecca has a long–hidden secret that, if revealed, could blow her whole family apart. Her new friend Josie is at a crossroads too. She met her husband Nick when she was singing in an eighties–themed bar, but now she's lonely, yearning for a family and wondering if Nick understands her at all.
And then there's nurse Clara. When she married Rob Jones, an up–and–coming rock star, she thought she was in it forever. But now Clara needs to make a new life for herself and Rob can't seem to understand that it's over.
When the fates of these four women intertwine in an unexpected and powerful way, none of their lives will ever be the same again.
A fresh and poignant novel of family, journeys, past decisions … and dresses … from the ABIA award–winning, bestselling author Rachael Johns.
About the Contributor
Sarah McDuling is Booktopia's Senior Content Producer and Editor of The Booktopian Blog. She has been in the bookselling game for almost a decade and a dedicated booklover since birth (potentially longer). At her happiest when reading a book, Sarah also enjoys talking/writing/tweeting about books. In her spare time, she often likes to buy a lot of books and take photographs of books. You can follow her on Twitter and Instragram @sarahmcduling
Follow Sarah: Twitter