Brodie Lancaster is a writer, editor and occasional DJ based in Melbourne. Her writing has appeared in Rookie, Pitchfork, Rolling Stone, Jezebel, Vulture, Hello Mr, The Walkley Magazine, Junkee, Noisey and The Pitchfork Review. She has spoken at TEDxYouth, Melbourne Writers Festival, Emerging Writers' Festival, National Young Writers' Festival, Drunk TED Talks and the EMP Pop Conference.
Her debut novel is No Way! Okay, Fine, a book which she says is "the story of my life through the lenses of pop culture and feminism. I like to think of each chapter as a standalone story, and when you read them all together they form a wider narrative about what it means to be a young girl/young woman/eventual adult woman today." This book was shortlisted for The Richell Prize for Emerging Writers in 2015.
Below she lists her top five feminist reads.
---
Brodie Lancaster's Five Feminist Reads

---
I read the first chapter of Lindy West's memoir while I was writing my own, and knew instantly I had to put it away because it felt too close to the bone. By the time I'd finished writing mine, I returned to Shrill and vacillated between tears (reading about what it's like to be fat on an aeroplane – an experience that's so familiar to me) and outrage (going behind-the-scenes of her infamous appearance on TV arguing against lazy rape jokes and being labelled a pro-censorship killjoy because of it), laughing all the while.
As a kid I had the same feeling of familiarity reading Carolyn Mackler's The Earth, My Butt, and Other Big Round Things, and would again with Roxane Gay's Hunger. Learn more.
---
Emma Straub's books are so consistently excellent and remind me how much I enjoy fiction.
Modern Lovers spends a summer with grown-up friends who met – and formed a punk band – in their college days, and their teenage children who are on their way to college themselves. It tells a million stories – about adulthood and friendship and love and gentrifying Brooklyn – all at once, all completely resolved. Learn more.
---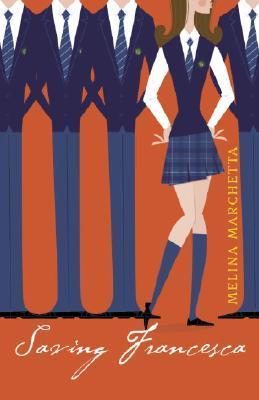 Saving Francesca
by Melina Marchetta
Melina Marchetta's work was like an imaginary friend throughout my early teen years, beginning with Looking for Alibrandi (I watched the film first, so had Spiderbait and Killing Heidi and Hamish Cowan songs in my head when I finally read the book). But Saving Francesca was the book I turned to most often. Reading the story about a teenage girl lost – at home, where her vibrant mother has fallen into a depression, and at school, as one of the few girls surrounded by boys – felt like a mirror and a portal all at once.
Bookending this period in my life were books by Ann Brashares; when I was younger I obsessively consumed the Sisterhood of the Traveling Pants series and felt grateful that the author's adult novel, Last Summer of You and Me arrived just as I aged into it. Learn more.
---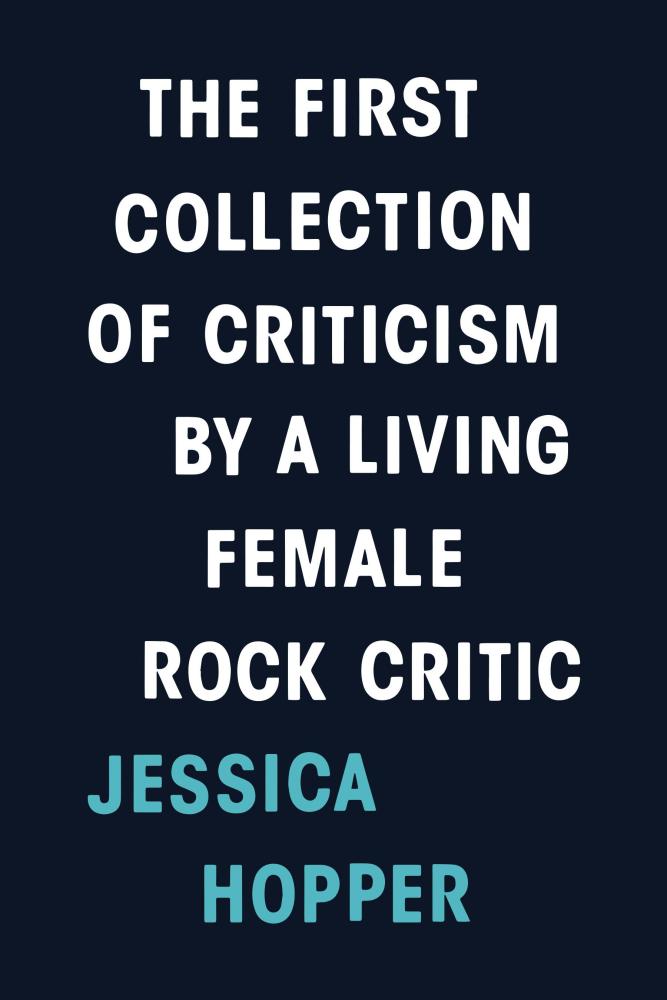 First Collection of Criticism by a Living Female Rock Critic
by Jessica Hopper
I'm so grateful for this archive of Jessica Hopper's music criticism, which was released to massive acclaim after years of her being told that the only writers who could sell collections of criticism were men like Rob Sheffield and Chuck Klosterman.
Her writing about sexism in pop-punk, Hole, the media's obsession with how "real" or "fake" Lana Del Ray is, and R. Kelly are essential reading.
It sits proudly on my bookshelf next to Anwen Crawford's 331/3: Live Through This and The Essential Ellen Willis. Learn more.
---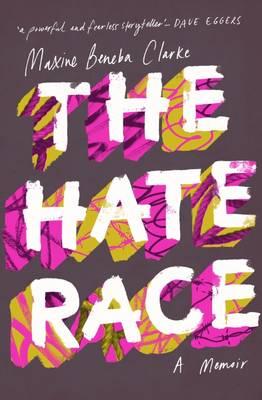 The Hate Race
by Maxine Beneba Clarke
Maxine Beneba Clarke's Twitter profile says, "I try to write beautifully about ugly things", and there's not a lot uglier than the history of race relations in Australia. Her memoir, The Hate Race, is an astounding book I wish I could prescribe to every white Australian who, like me, has perpetuated or benefitted from racism and white supremacy – whether unknowingly/accidentally/consciously or not.
When I was around 11 or 12, I felt all of a sudden too grown up for the YA books I'd spent years reading by then, and I plucked Danzy Senna's Caucasia from my mum's bookshelf. A story of the two daughters of a white mother and black father in the 1970s, it followed Birdie, the couple's light-skinned younger daughter, after the parents' (and, by extension, girls') separation, and examined the notion of passing – of either wanting or needing to pass – as a person of colour in a white world. Without wanting to sound like one of those people who hectically virtue-signals by announcing loudly that they'll only read work by women writers or writers of colour or both, I actively seek out and rely on the work of writers like this to broaden my own awareness and understanding of what the world looks like to people outside my experience. Learn more.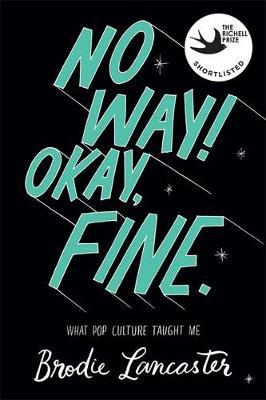 No Way! Okay, Fine
No Way, Okay Fine! is a memoir about pop culture, pop music, feminism and feelings.
'I identified early on that my role in relationships was the sidekick, the platonic female cast member in an all-male production, or the friend who was relied on selectively when other options were unavailable. I was the comic relief or the stand-in, never the lead. I knew this, I felt it, I wrote it down, but I didn't dare say it aloud because that would prove that I cared and caring wasn't cool.'...
About the Contributor
Anastasia Hadjidemetri is the former editor of The Booktopian and star of Booktopia's weekly YouTube show, Booked with Anastasia. A big reader and lover of books, Anastasia relishes the opportunity to bring you all the latest news from the world of books.