Brodie Lancaster is a writer, editor and occasional DJ based in Melbourne. Her writing has appeared in Rookie, Pitchfork, Rolling Stone, Jezebel, Vulture, Hello Mr, The Walkley Magazine, Junkee, Noisey and The Pitchfork Review. She has spoken at TEDxYouth, Melbourne Writers Festival, Emerging Writers' Festival, National Young Writers' Festival, Drunk TED Talks and the EMP Pop Conference.
Her debut novel is No Way! Okay, Fine, which was shortlisted for The Richell Prize for Emerging Writers in 2015. Brodie now answers the Booktopia Book Guru's Ten Terrifying Questions.
1. To begin with why don't you tell us a little bit about yourself – where were you born? Raised? Schooled?
I was born in Bundaberg, in south-east Queensland, and lived there until I was 18 and moved to Melbourne.
2. What did you want to be when you were twelve, eighteen and thirty? And why?
When I was 12 I wanted to be Rory Gilmore (especially after Jess moved to town). When I was 18 I wanted to be a filmmaker. I'm only 27 so I'll let you know about the last one.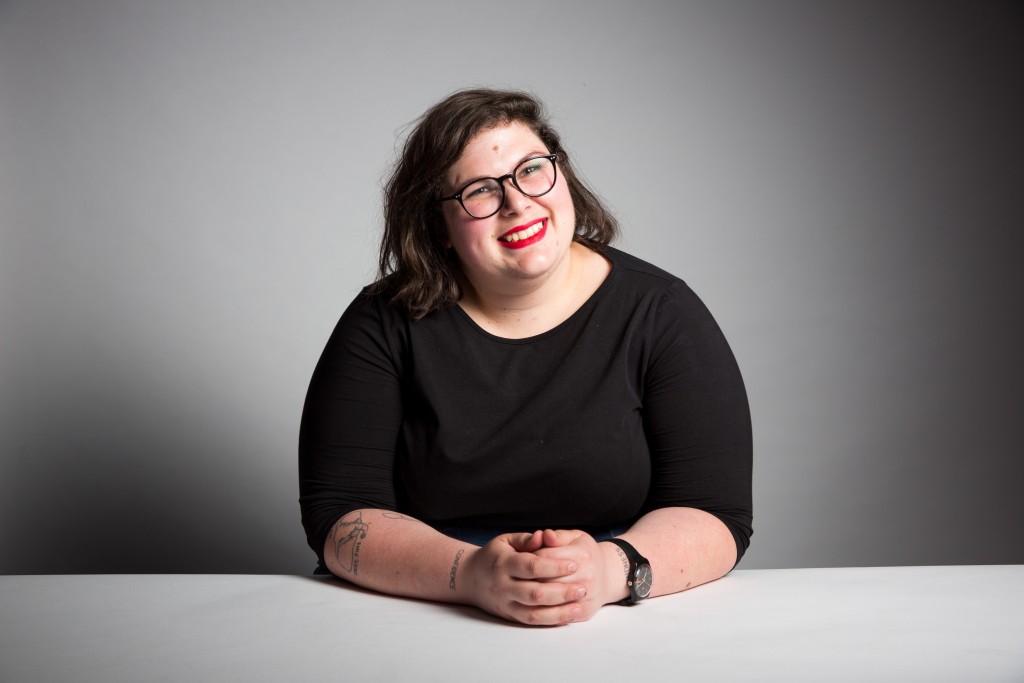 3. What strongly held belief did you have at eighteen that you do not have now?
My daily Facebook memories have been serving me up some photos lately from when I was 18 and going to my first university parties and gigs. When I see photos of myself from then all I can think is, "why did that sweet girl hate herself so much?!" I'm glad I don't hold that belief anymore.
4. What were three big events – in the family circle or on the world stage or in your reading life, for example – you can now say, had a great effect on you and influenced you in your career path?
Kanye West's performance of New Slaves on Saturday Night Live in 2013, being shown One Direction's What Makes You Beautiful music video during a blizzard in New York City in 2011, the film adaptation of Looking for Alibrandi.
5. Considering the innumerable electronic media avenues open to you – blogs, online newspapers, TV, radio, etc – why have you chosen to write a book?
It's something all those other electronic media avenues opened me up to. I started editing a print zine when I was 22. That lead to opportunities to write online which lead to doing radio and TV appearances. I didn't choose the book instead of all those things; all those things lead to a book.
6. Please tell us about your latest book…
It's called No Way! Okay, Fine and it's the story of my life through the lenses of pop culture and feminism. I like to think of each chapter as a standalone story, and when you read them all together they form a wider narrative about what it means to be a young girl/young woman/eventual adult woman today.
7. If your work could change one thing in this world – what would it be?
I hope it makes people take a second to think about who and what they dismiss and why.
8. Whom do you most admire and why?
I love Linda Ramone for the work she did preserving the band's legacy for the sake of their fans.
9. Many people set themselves very ambitious goals. What are yours?
I just wanted to get verified on Twitter, fly first class and get a pair of Yeezys. And I got verified recently.
Discover Brodie's 5 Feminist Reads
10. What advice do you give aspiring writers?
To be kind and genuine to the people around them. Rather than looking up at people to network, look around at the friends who'll rise up alongside you.
Thank you for playing, Brodie!
No Way! Okay, Fine.
A memoir of pop culture, feminism and feelings
No Way, Okay Fine! is a memoir about pop culture, pop music, feminism and feelings.
'I identified early on that my role in relationships was the sidekick, the platonic female cast member in an all-male production, or the friend who was relied on selectively when other options were unavailable. I was the comic relief or the stand-in, never the lead. I knew this, I felt it, I wrote it down, but I didn't dare say it aloud because that would prove that I cared and caring wasn't cool...'
About the Contributor
Anastasia Hadjidemetri is the former editor of The Booktopian and star of Booktopia's weekly YouTube show, Booked with Anastasia. A big reader and lover of books, Anastasia relishes the opportunity to bring you all the latest news from the world of books.