Review by Ashley Sime
As humans of the 21st Century we face the biggest paradox of our generation, we have never been so empowered, yet at the same time been so crushed by our own belief that we are not enough – Cassie Mendoza-Jones raises a valid point in her musings, sprouting from her own past experiences and insecurities. This book is packed to the brim with positive affirmations and praise for our worth as women with many suggestions on how to implement positive change into our daily lives.
You Are Enough ignites a journey into the mental, physical and emotional realms to uncover self-worth blockages and movements towards releasing negative attitudes and putting new mindsets into play. Cassie's introspection also delves into the world of the energetic toolkit which aids in clearing and balancing energies using spiritual and kinesiology tools.
Whether you are searching for self-love or are simply curious about delving into spiritual healing and kinesiology, Cassie takes you gently into the shallows to provide a hint of how these practices can be applied in your daily life.
If this review wasn't amazing enough, if you order You Are Enough you could win 1 of 3 packs from The Little Sage (Oracle Cards) and Resonate Essences, worth $128! But hurry, you only have until midnight tomorrow night to enter!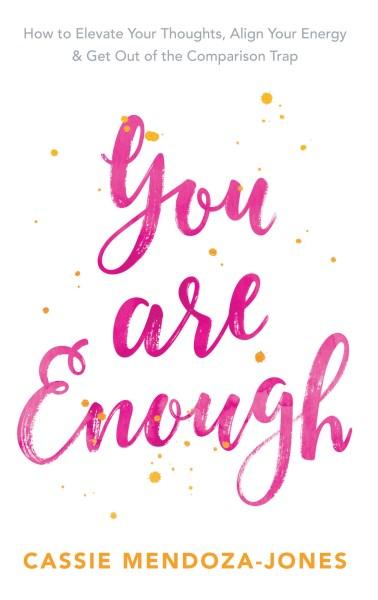 You Are Enough
How To Elevate Your Thoughts, Align Your Energy And Get Out of the Comparison Trap
You are Enough explores why we have become so worried about what other people think of us, and what our infatuation with comparison can cause on physical, mental, emotional and spiritual levels.
If you are sick of striving, or feeling like a perfectionist comparer, here are the practical tools for getting out of the comparison trap, so that you can learn to accept yourself as you are, and revel in the sense of peace and ease that this brings.
Are you sick of giving yourself a hard time?
Have you had enough of comparing yourself to ...
About the Contributor