March at Booktopia is For Dummies month! To celebrate, we've invited some of our favourite For Dummies authors to write about what they're most passionate about; what they specialise in. This week we have Heather Smith, author of Xero For Dummies sharing her knowledge about online accounting solutions.
To add to the excitement surrounding For Dummies month, we're giving Booktopians the chance to win a For Dummies prize pack. Just order any title from our For Dummies showcase to enter (T&Cs apply). Don't forget you can also save 30% our top 50 For Dummies Guides!
Questions that need answering before moving to an online accounting solution!
by Heather Smith
Many businesses are benefiting from the ease of use, flexibility, accessibility and automation of online accounting solutions. If you're hesitant about adopting a new accounting solution, maybe you'll feel more open to moving online if you have clear answers to the following questions.
What do you want from your accounting solution that will satisfy your business needs and make your life easier?
Does your current solution provide you with the information you need on a timely basis to drive your business? In a perfect world what would you want your relationship to be like with your accounting solution? Will an online accounting solution meet some of these needs?
What accounting solution(s) does your accountant use?
Are they familiar with online accounting solutions? Many accountants are adopting online accounting solutions and are recognising significant costs savings. Will your accounting expenses reduce if you move online, or will your accountant be better placed to advise you if you move to an online solution? Shoot them through an email and start the discussion.
Where will the data be stored and is it in a jurisdiction with sensible laws in place?
How secure is the business data? Accounting data is historical data, whereas banking data is real data. If you feel comfortable using online banking then you should feel comfortable using mainstream online accounting solutions as they will employ similar encrypted technology.
How easy is it to use, and how much training do people need?
What training is available? Can a demo copy of the new solution be tested before committing and moving across?
What are the costs of adopting an online accounting solution?
Starting costs will include an initial scoping exercise, development of a rollout plan, data migration, staff training and the updating of workflow processes. Beyond this there will be ongoing costs with online solutions typically built on a subscription-based model. If the business grows will there be additional costs?
Will the online accounting solution have the capacity to grow with your business?
In what areas do you anticipate your business will grow? For example, will you grow through areas such as employing additional staff, increasing your inventory, changing your workflows, or creating new business units. Will the online accounting solution have the capacity to adapt and can it adapt better than your existing solution?
What needs to be done with the existing solution, to prepare the data for migration, and how soon can it be done?
How much down time will there be? Will the solutions need to run parallel, or can they stop one and start another? When is the optimal time for converting to the online accounting solution?
If you are considering updating your business to an online accounting solution, many businesses adopt Xero for their needs. For more information, and for answers to many of these questions, pick up a copy of Xero for Dummies: 2nd Edition.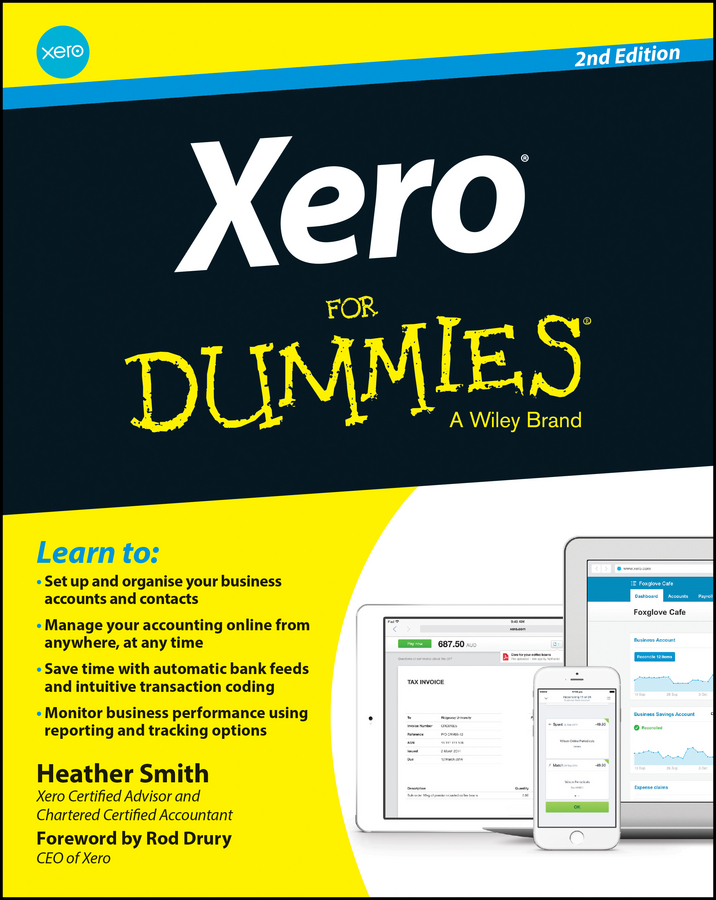 Xero For Dummies: 2nd Edition
Master Xero in a flash to streamline accounting and manage more effectively
Xero For Dummies is a user-friendly guide to the accounting software that's revolutionising the industry. Whether you're setting up Xero from scratch, converting to Xero from another accounting software, or just want to get more out of Xero, this book provides an in-depth understanding of how the software works, and how to use it to manage your business more effectively.
This second edition has been updated to cover the new and improved features, including better file storage, purchase order, and report generation, extended coverage of the Xero add-on ecosystem, and more, with all new screenshots that show you exactly what to do. You'll learn how to automatically import and code bank transactions, set up accounts, customers, and suppliers, synchronise data, and generate reports that give you the information you need to manage your business more effectively.
About the Contributor