Meg Caddy sure knows how to write an adventure. Devil's Ballast is a rollicking, heartfelt and fun novel based on the true life of Anne Bonny. This is the perfect read for anyone who has ever wanted to up and quit their life and become a pirate!
If you've never heard of Anne Bonny… well it's the perfect reason to pick up a copy of this book! Anne Bonny was a married woman until she met a pirate named Calico Jack. They fell in love, Anne disguised herself as a man, and then ran away with him to live a pirate's life!
There's a lot of speculation around what happened to Anne Bonny and I have to say I really love what Meg Caddy did with her story. Anne is presented just as I imagined her – powerful, cocky, bold, brave, and passionate. She is a woman born into the wrong life and she risks it all when she finds the life meant for her.
Devil's Ballast is a fast-paced story told from the POV of Anne, Calico and Captain Barnet, the pirate-hunter. Anne is more of an anti-hero, as some of her choices are definitely questionable, but author Meg Caddy captures the time and place so brilliantly. This is the 1700s, after all. This is life on a pirate ship. This is fighting for one's survival! Anne's choices were not easy and Caddy shows us this.
Devil's Ballast is a must for anyone looking for a story with a sharp-tongued, cutlass-wielding, savvy female pirate!
---
Devil's Ballast is available now!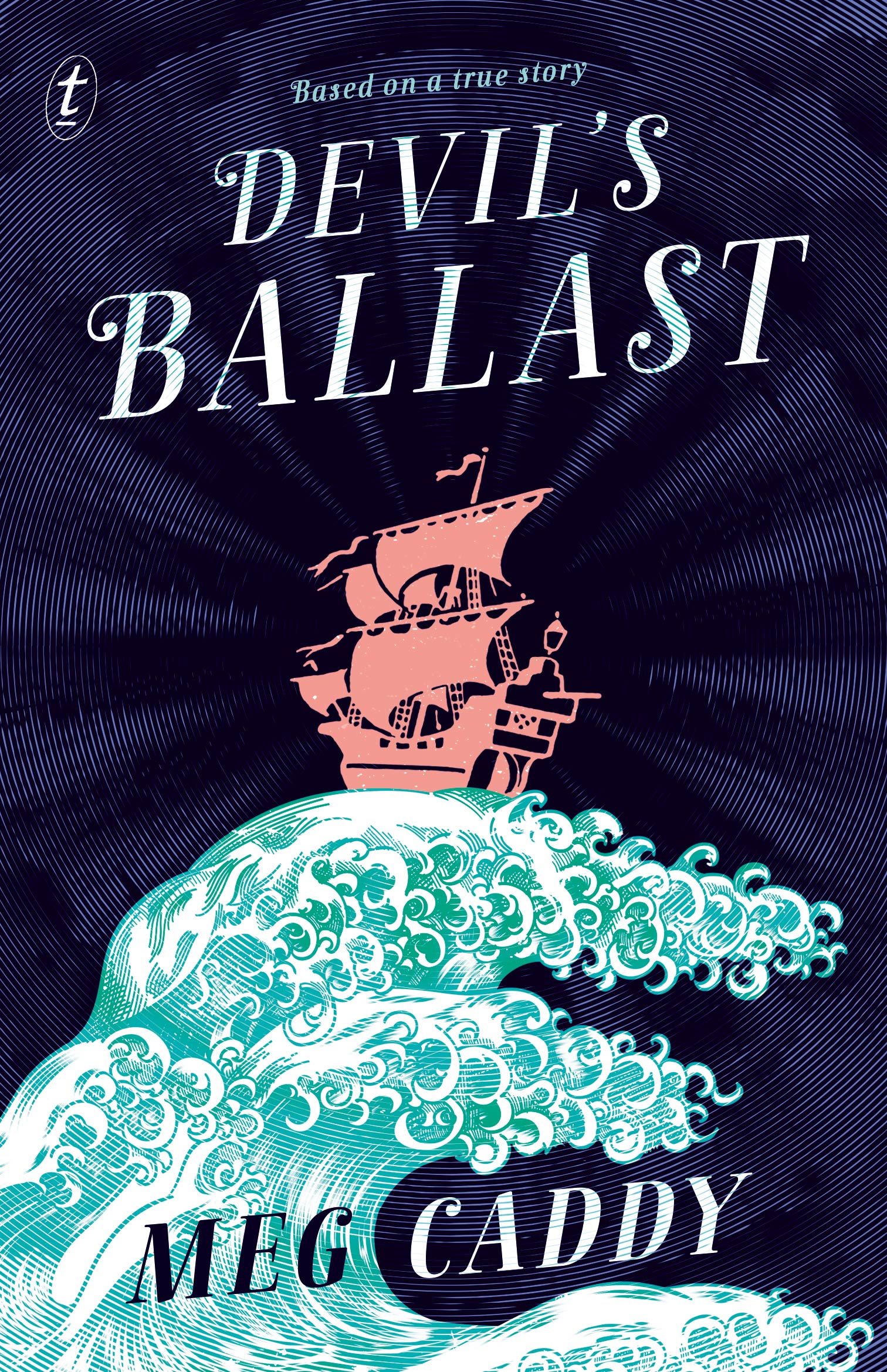 Devil's Ballast
Anne Bonny was eighteen when she ran away from her violent husband, James, into the arms of pirate captain Calico Jack Rackham. Now she's ensconced aboard Jack's ship Ranger, passing as a cabin boy and playing her ruthless part in a crew that is raining down mayhem and murder on the ships of the Caribbean.
But James Bonny is willing to pay to get his 'property' back. And pirate-hunter Captain Barnet is happy to take his money. The Ranger's a fast ship: Anne might just be able to outrun Barnet. But can she outrun the consequences of her relationship with Calico Jack?...
About the Contributor
Before entering the exciting world of books, Bronwyn served in the Royal Australian Air Force, travelled extensively and worked (still does!) as a barista on the weekends. Books are her true passion. Bronwyn's debut fantasy novel Relic is coming out in 2019 with indie publishing house Talem Press. They are to publish her entire trilogy called The Relic Trilogy. In her spare time, Bronwyn writes, reads and enjoys keeping fit (which she undoes by eating loads of chocolate) with Martial Arts and personal training. She can't answer what her favourite book is but she has a soft spot for Peter Pan (J.M Barrie), Outlander (Diana Gabaldon), Stardust (Neil Gaiman), The Illuminae Files (Jay Kristoff and Amie Kaufman) and Six of Crows (Leigh Bardugo). Fantasy, sci-fi and YA make up the majority of her bookshelves.
Follow Bronwyn: Twitter