There are few things as enticing as a new book from Elizabeth Gilbert.
Gilbert is royalty among American writers today, having been crowned doubly as a commercial success for the international phenomenon Eat Pray Love and also as a powerhouse of critical acclaim for her widely celebrated books, including her Women's Prize-listed novel The Signature of All Things. You, our Booktopia customers, have praised her effervescent writing and life-changing stories in 5-star reviews, and our own team of booksellers got goosebumps when word of this new novel broke.
That's right, Elizabeth Gilbert has returned with her first new novel since The Signature of All Things and it's going to be a momentous occasion for book lovers. City of Girls is a bright and compulsively readable coming-of-age story cast against the heady, glamourous, and harsh world of 1940s New York.
Nineteen-year-old Vivian Morris comes into the care of her Aunt Peg, who lives above the shambolic Lily Playhouse in midtown Manhattan where the air is thick with music, cigarettes, gin, and show girls. Vivian is enchanted by these crass, slovenly, yet exquisitely beautiful women and finds favour among them by channelling her talent for dressmaking into costuming the Lily's tacky and ill-rehearsed shows. The show girls in turn initiate her into their world of rampant drinking, dancing, and sex.
The story is complicated by the arrival of the remarkable Edna Watson, a revered English actress and long time friend of Peg. In her honour, the Lily attempts to mount its most ambitious production yet, placing the impoverished theatre and the hard-drinking lifestyle of its residents under immense pressure. In a great slew of events, our characters are transformed by some terrible mistakes and the distant fantasy of the war in the Pacific finally hits home for Vivian. In the later parts of the novel, Gilbert sweeps through Vivian's adult life – what she leaves behind and the small wonders of life that come good.
Readers of City of Girls will embrace these unbridled pursuits of discovery and pleasure by our story's narrator and in them find the thoughtful treatment of female sexuality and friendship, and the makeshift family that so resonated in The Signature of All Things.
It's storytelling at its finest – deeply touching, richly researched, and endlessly funny. Gilbert's wit is of Olympian stamina and laser precision, and the voice that narrates this novel cannot be amply described – you need to experience it for yourself. I revelled in City of Girls to the very last page.
---
City of Girls is out on 4 June – pre-order your signed copy here!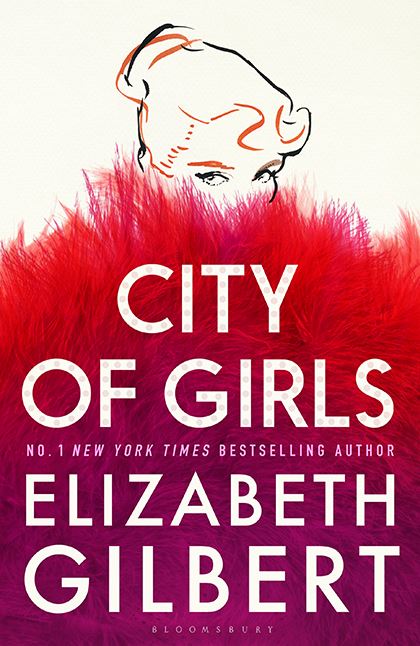 City of Girls
Pre-Order Your Signed Copy!
It is the summer of 1940. Nineteen-year-old Vivian Morris arrives in New York with her suitcase and sewing machine, exiled by her despairing parents.
Although her quicksilver talents with a needle and commitment to mastering the perfect hair roll have been deemed insufficient for her to pass into her sophomore year of Vassar, she soon finds gainful employment as the self-appointed seamstress at the Lily Playhouse, her unconventional Aunt Peg's charmingly disreputable Manhattan revue theatre. There, Vivian quickly becomes the toast of the showgirls, transforming the trash and tinsel only fit for the cheap seats into creations for goddesses...
About the Contributor
Ben is Booktopia's dedicated fiction and children's book specialist. He spends his days painstakingly piecing together beautiful catalogue pages and gift guides for the website. At any opportunity, he loves to write warmly of the books that inspire him. If you want to talk books, find him tweeting at @itsbenhunter