The British novelist Max Porter has become something of an overnight sensation in Australia, thanks to his brilliant appearance at the Opening Address at the Sydney Writers' Festival, but the former bookseller and editorial director has been an exciting presence in fiction for a little while now.
It was his first novel, Grief is the Thing With Feathers, that truly put Max Porter on the map. Described as being "part novella, part polyphonic fable, part essay on grief," it's a profound and unexpected story about a father and his two children healing from the grief of losing their mother. It was so well received that it won him an adoring readership, and has since been adapted for the stage with Cillian Murphy as the lead.
Max is thrilled that people have responded so well to his work, given how much he enjoys playing around with language and form, but he baulks at the idea that books can be split into experimental and non-experimental books.
"All novels are experiments of different kinds." he insists. He thinks that experimentation should be done with the aim of engaging readers, not infuriating them and it's hard to disagree with him.

"I want to do experiments with form that get the reader further into the book and shock or trick or delight them." Max says.
This, of course, brings us to Lanny, a book that somehow does all of those things at once.
It's a strange and otherworldly tale of a peculiar young boy living in an English commuter village and the mysterious supernatural entity that stalks him, with prose that often wanders (quite literally) around the page. Perhaps the closest thing you could compare it to would be George Saunders' Lincoln in the Bardo, although even that comparison fails to capture the wondrous weirdness of it all.
With Lanny, Max Porter captures the fussiness of English village life as well as its sly malevolence, the undercurrent of resentment and mistrust that runs through it as easily as gossip as soon as anything terrible happens. The book has been hailed as a subversive take on the "missing child" genre, which is true, but it is so much more than that. To Max, Lanny is a book that is fundamentally about trust and friendship, as well as art, creativity, and freedom.
You can listen to Max Porter talk about Lanny, language, and fiction writing with John Purcell and myself below – I guarantee that it'll be half an hour well spent.
(And then go buy yourself a signed copy of Lanny.)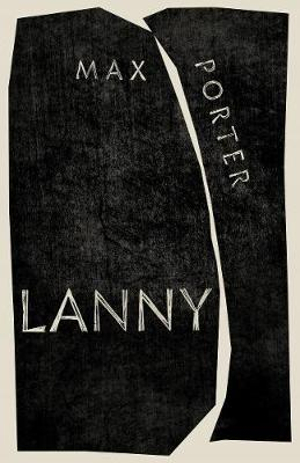 Lanny
There is a village outside London, no different from many others. Everyday lives conjure a tapestry of fabulism and domesticity.
This village belongs to the people who live in it and to the people who lived in it hundreds of years ago. It belongs to England's mysterious past and its confounding present.
But it also belongs to Dead Papa Toothwort who has woken from his slumber and is listening, and watching.
He is watching Mad Pete the village artist. He is listening to ancient Peggy gossiping at her gate, to families recently moved here and to families dead for generations.
Dead Papa Toothwort hears them all as he searches, intently, for his favourite.
Looking for the boy.
Lanny.
About the Contributor
Olivia Fricot is the Editor of the Booktopian Blog. After finishing a soul-crushing law degree, Olivia decided that life was much better with one's nose in a book and quickly defected to the world of Austen and Woolf. You can usually find her reading (obviously), baking, writing questionable tweets, and completing a Master's degree in English literature. Just don't ask about her thesis. Olivia is on Twitter and Instagram @livfricot - follow at your own risk.
Follow Olivia: Twitter