21 Lessons for the 21st Century
by Yuval Noah Harari
Review by Robert O'Hearn
It is hard to deny that our world at present seems to be at a turning point, a moment of turmoil and noise, with no clear way through the threatening changes. It is timely to step back and assess, and to calmly form some perspective.
With that in mind, the bestselling author of Sapiens returns with 21 Lessons for the 21st Century. A collection of 21 essays, each concerned with a decisive challenge faced by modern humanity, this book is really more about questions and possibilities. The choices are ours, but Harari lays them out for us
Whereas Sapiens explored humanity's past, and the follow-up, Homo Deus, hypothesized a far-off future, 21 Lessons looks at the painful and uncertain now. Harari examines the unavoidable changes currently in play: the apparent decline of liberal democracy, the rise of big data and artificial intelligence, the decline of the human worker, rampant nationalism, rapid climate change, rising stress, and the desperate need for emotional intelligence.
All this looks pretty bleak, but Harari implores us not to fret, advising that. "Panic is a kind of hubris". Yes, change is stressful but clinging to stability will leave us behind. Humanity has never been in a better situation, but we must be clear-headed if we wish to make the most of the opportunities now presented.The author suggests that if we are too scared or distracted to face the crucial decisions, then they will be decided in our absence. Rather than 21 lessons here, there is this advice: pay attention and make your choice wisely
Harari insists he is neither a pessimist nor an optimist, but a realist. He presents a provocative scenario, then suggests alternatives. He is not pretending to be a Cassandra, but looks instead to suggest where we should place our attention. It is time to be awake and alert.
As with Sapiens, the writing is clear and lively, with a reassuring lack of hysteria. Harari brings his deep historical knowledge to modern events, delighting with obscure precedents from medieval or ancient times. Evolutionary psychology informs these essays and the book continues Harari's narrative of humanity as a change-making species struggling to catch up with its creations. I enjoyed this book immensely, even as it scared the hell out of me. This book is consistently thought-provoking and rewarding. It is a vital splash of water in the face, compelling and hard to ignore. You may not agree with everything here, but you will not regret the argument, as it is well-spoken and peppered with stories. Recommended for those who love a big idea.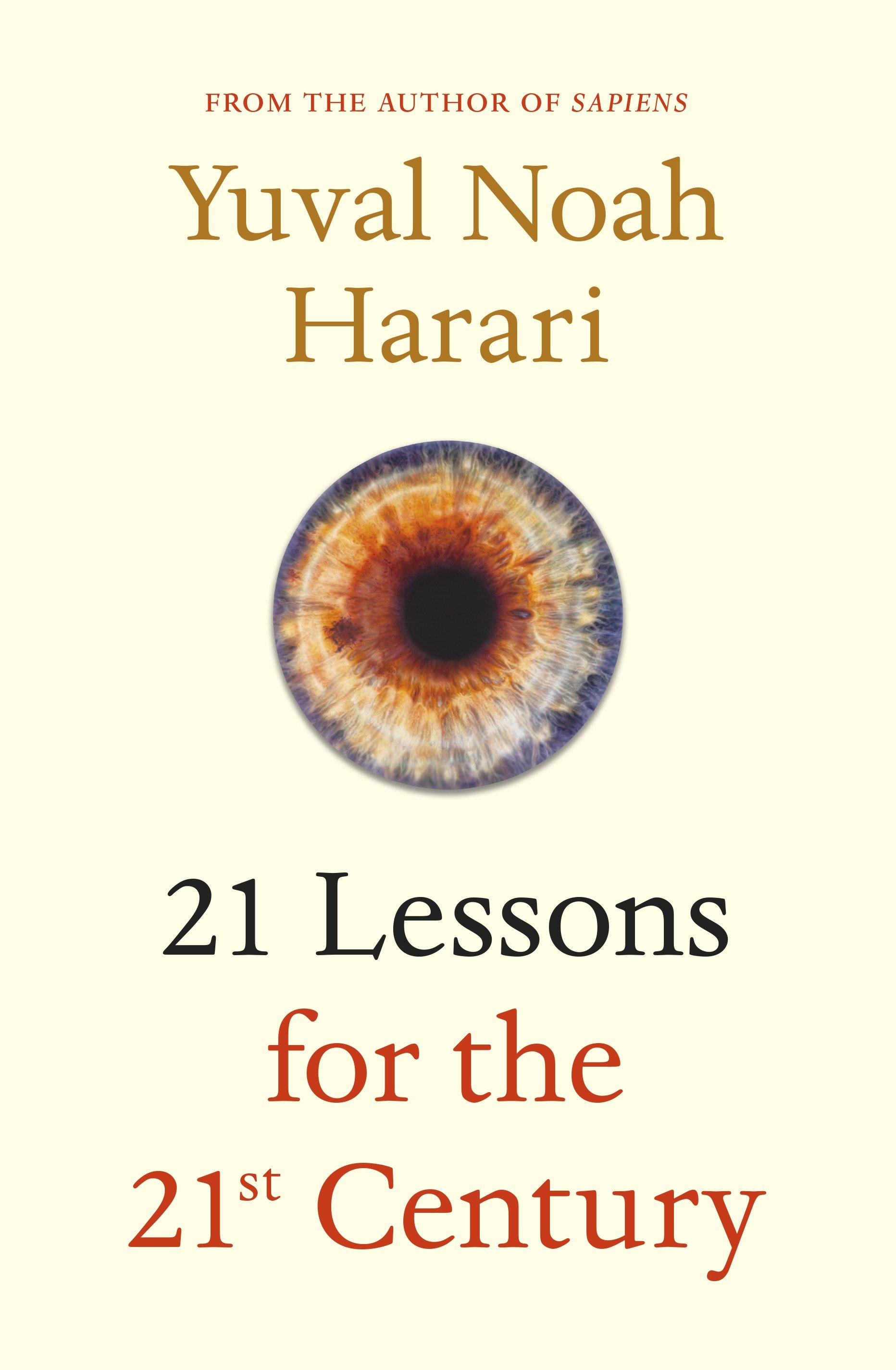 21 Lessons for the 21st Century
What do we really need to know in today's world? In twenty-one bite-sized lessons, Yuval Noah Harari explores what it means to be human in an age of bewilderment
From the author of the million copy bestseller Sapiens
Sapiens showed us where we came from. Homo Deus looked to the future. 21 Lessons for the 21st Century explores the present.
How can we protect ourselves from nuclear war, ecological cataclysms and technological disruptions? What can we do about the epidemic of fake news or the threat of terrorism? What should we teach our children?
Yuval Noah Harari takes us on a thrilling journey through today's most urgent issues. The golden thread running through his exhilarating new book is the challenge of maintaining our collective and individual focus in the face of constant and disorienting change. Are we still capable of understanding the world we have created?
About the Contributor