To celebrate our recent visit from A.J. Finn, author of the smash hit psychological thriller, The Woman In the Window, we invite you to test your crime fiction knowledge!
Are you addicted to reading crime fiction novels? Are you a fan of murder mysteries, noir thrillers, police procedurals and whodunits? Are you always on the lookout for nail-biting suspense and blood curdling chills??
Test your crime fiction knowledge by taking our quiz and don't forget to click here to read my review of A.J. Finn's The Woman in the Window


QUIZ: Test Your Crime Fiction Knowledge!
Answer the following questions to test how much you know about Crime Fiction!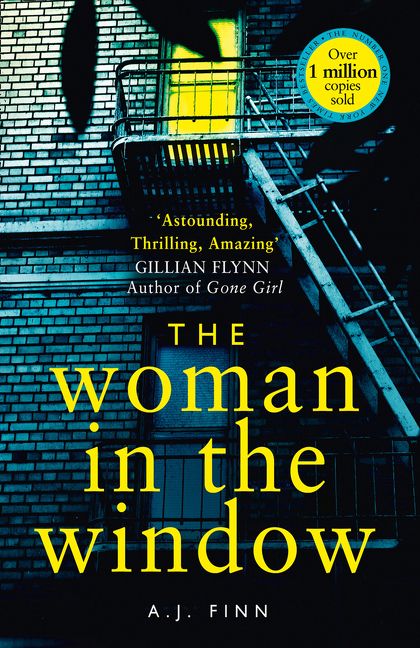 The Woman in the Window
What did she see?
It's been ten long months since Anna Fox last left her home. Ten months during which she has haunted the rooms of her old New York house like a ghost, lost in her memories, too terrified to step outside.
Anna's lifeline to the real world is her window, where she sits day after day, watching her neighbours. When the Russells move in, Anna is instantly drawn to them. A picture-perfect family of three, they are an echo of the life that was once hers.
But one evening, a frenzied scream rips across the silence, and Anna witnesses something no one was supposed to see. Now she must do everything she can to uncover the truth about what really happened. But even if she does, will anyone believe her? And can she even trust herself?
About the Contributor
Sarah McDuling is Booktopia's Senior Content Producer and Editor of The Booktopian Blog. She has been in the bookselling game for almost a decade and a dedicated booklover since birth (potentially longer). At her happiest when reading a book, Sarah also enjoys talking/writing/tweeting about books. In her spare time, she often likes to buy a lot of books and take photographs of books. You can follow her on Twitter and Instragram @sarahmcduling
Follow Sarah: Twitter