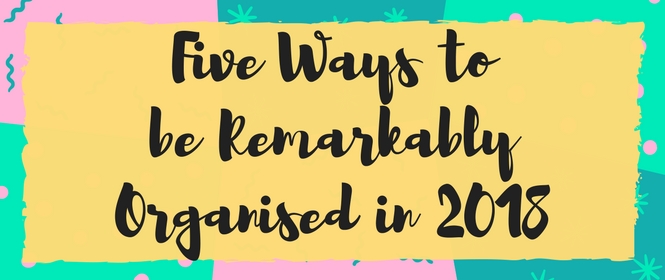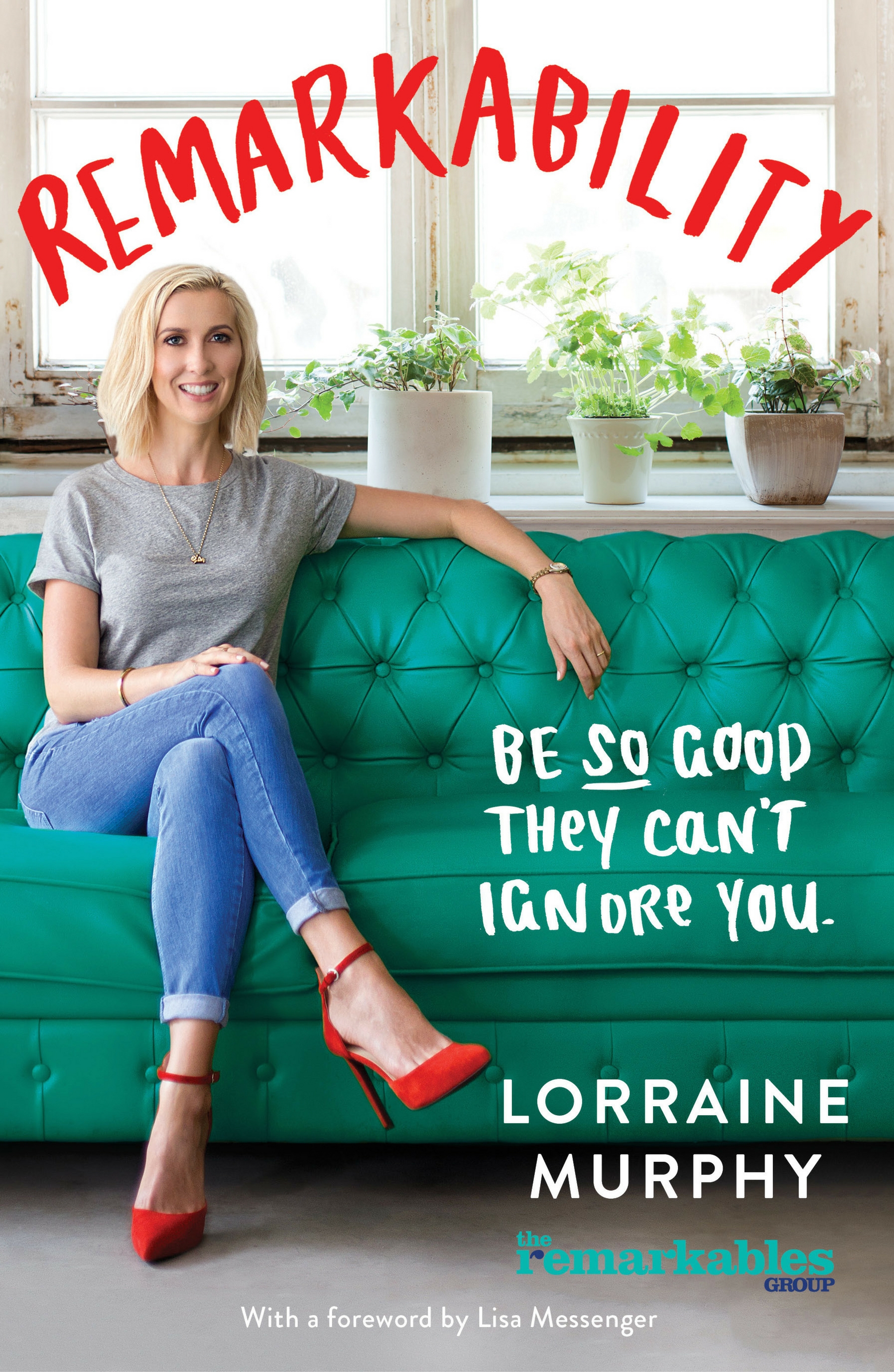 Guest blog by Lorraine Murphy, founder of The Remarkables Group.
I published my first book in June 2016, and it (happily) went on to become a bestseller. Remarkability told the tale of my experience of being the ultimate business rookie embarking on a start-up; and the discoveries, lessons and abject failures that it encompassed.
I was shocked when the standout chapter seems to have been the "Get Seriously F*cking Organised", and I think the fact that it was is a hat tip to how epically hectic our lives are today. In fact, many of us are feeling out of control of our daily schedules – that we're reacting constantly instead of proactively going after our goals and dreams.
My second book Get Remarkably Organised is solely on that topic, and what better time than the beginning of a fresh new year to embed some practices into our lives that will help us get back in the driving seat of our lives, feel more focused and – ultimately – be happier.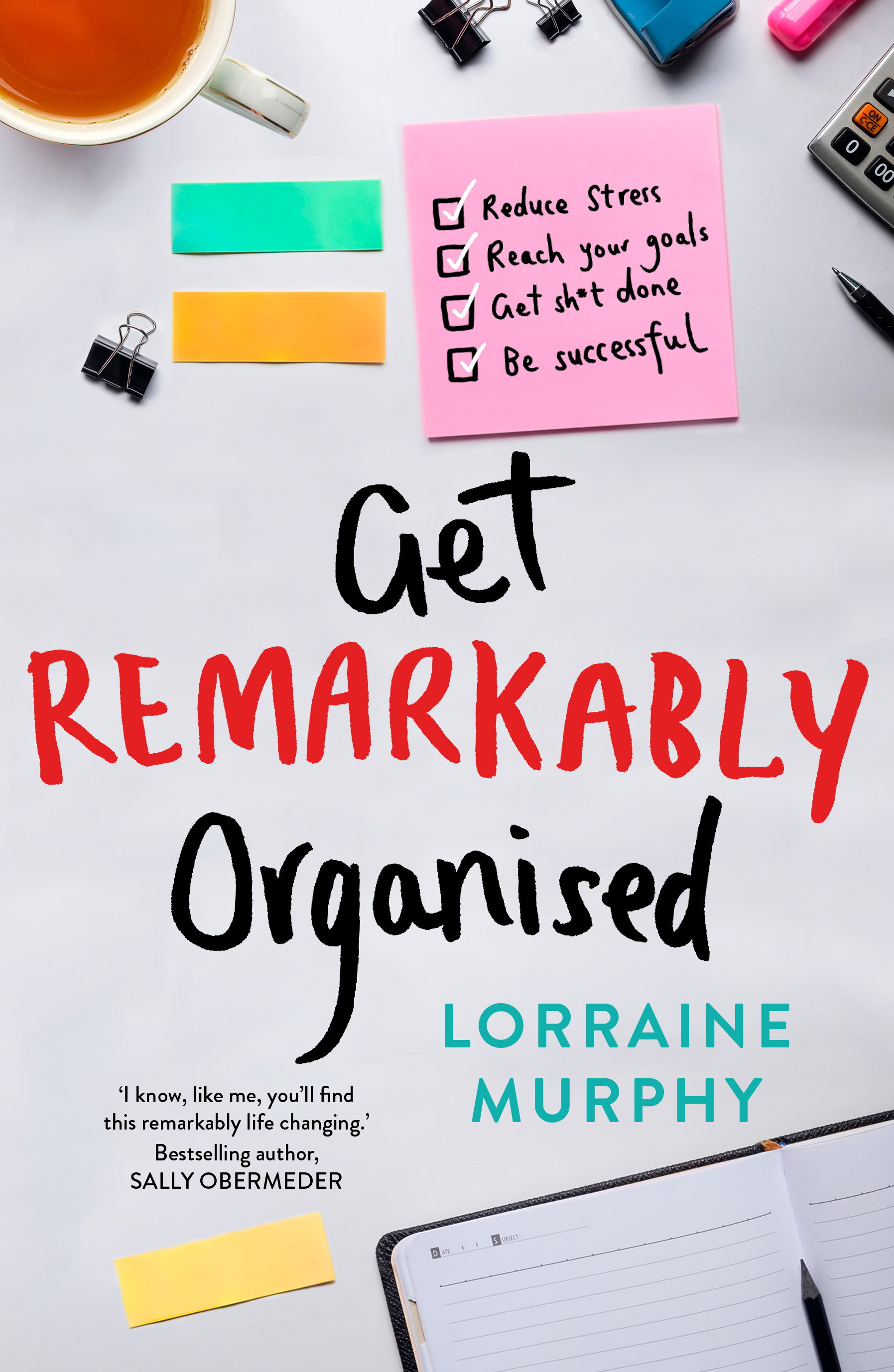 1. Plan planning time.
There is a tonne of data to support the fact that when we plan out a task, it takes us significantly less time to complete it. The most valuable time I spend all week is my thirty minutes to plan out the week ahead on a Sunday evening.
In this time, I review the meetings and various commitments coming up, book in my exercise sessions, figure out our childcare for the week, make sure my husband and I have some time together, and make any plans I need to with friends.
Taking this time to get a helicopter view on the week ahead means that I head into Monday morning with a clear focus on what's coming up, and a confidence that each of the key areas of my life are getting some attention over the next seven days.
2. Prep as much as you can the night before.
When I start my day trying to locate my yoga singlet, assembling a packed lunch, prepping for the nanny's arrival and making a plan for the evening with my husband (all at the same time), I feel hella stressed.
When all of this is done the night before, the morning is a lot happier for everyone involved and the whole day runs better.
Getting ourselves as organised as possible the night before means that our mornings run a lot smoother. Depending on your day, this might mean preparing lunches and snacks, picking out your outfit (and kids' outfits if you have children), packing a gym bag or a change of clothes for an after-work commitment.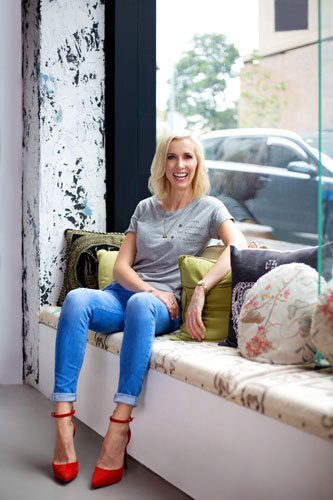 3. Book recurring appointments for a year in advance.
Most of us have an appointment we need to make and keep regularly – be it health-related (chiropractor, dentist), appearance-related (hair stylist, nail salon) or simply catch-ups with a particular group of friends.
Booking these appointments in for the twelve months ahead means that we get first option on the preferred time for our own schedules, and so eliminates having to make these appointments at super inconvenient times. It also means we reduce the time needed to remind ourselves to make the appointment a few times and actually booking the appointment.
4. Structure your to do list.
Many people write their to do list as a bulleted list of everything they need to do in a particular day, which doesn't take into consideration the fact that some tasks have priority over others, and that some will take a lot more time to complete. In the book, I share my to do list structure, which arranges the day in a cascading order of importance. It enables us to get our biggest/most important tasks done first so that the momentum gained in the morning keeps us motivated all day long.
5. Plan your recreational time.
I picked this tip up from Siimon Reynolds in his book When They Zig, You Zag. In it, he advises us to make a plan for our downtime, just like we would for our working hours. This means that we get maximum value out of the time we're not working and we go back to our work feeling reinvigorated. As such, I'll make a plan for my weekend on a Friday so that I make the best possible use of those precious two days off.
Wishing you a truly remarkable 2018 – I hope it is filled with happiness, success and adventure for you!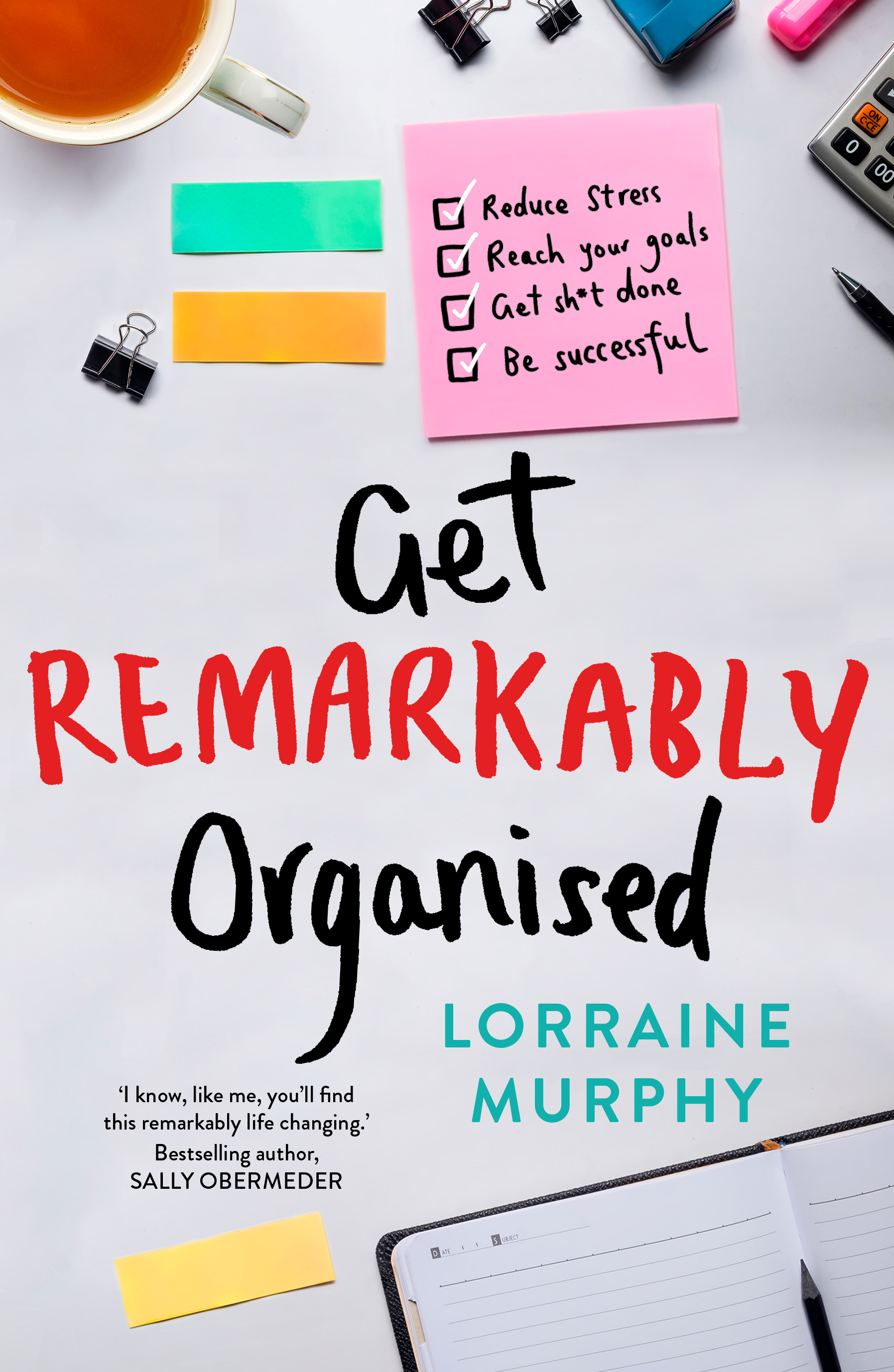 Get Remarkably Organised
How to be organised in business and in life, by one of Australia's leading entrepreneurs and founder of The Remarkables Group.
Is your life chaotic? Are you hungry for advice on how to live calmly, happily and productively? The cornerstone of success at work and at home is being organised and, with Lorraine's help, you can achieve this by forming excellent habits - in a way that's easy and fun, not stressful.
This book is an inspiring look at the organisational lessons Lorraine has learned during her entrepreneurship journey - through study, trial and error; the strategies she has...
About the Contributor