Put the world on pause and reinvigorate your New Year's resolutions with our collection of mindfulness titles. Whether you're just beginning your mindfulness journey, or if you have a specific area you want to focus your attention on, Booktopia's hand-curated selection of titles in the Mindfulness in March showcase has everything you need to start living mindfully this year.
Order from this showcase before April 1st, and you'll go into the draw to win a book pack valued at $256!

---
Titles in the Mindfulness in March Showcase

---
Practising the Power of Now (new edition)
by Eckhart Tolle

From the author of the bestselling Power of Now comes a collection of essential teachings, meditations and exercises that you can do to help you to live a liberated life.
In The Power of Now, Eckhart Tolle shared the enlightenment he experienced after a startling personal transformation. This companion book extracts the essence of his teachings about how to free oneself from enslavement of the mind. His views go beyond any particular religion, doctrine, or guru. The goal is able to enter into and sustain an enlightened state of consciousness throughout everyday life.Through meditations and simple techniques, Eckhart shows readers how to quiet their thoughts, see the world in the present moment, and find the truest path to happiness… Learn more.

---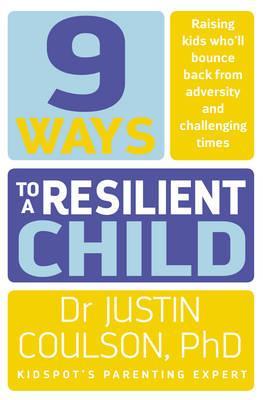 9 Ways to a Resilient Child
by Dr. Justin Coulson
Have you ever watched your child give up too quickly and easily, moaning 'I can't'. Perhaps your child resists going to school because they don't like their teacher or their friend rejected them. Maybe they failed in a sporting contest or an exam.
One of the most frequent questions Kidspot parenting expert Dr Justin Coulson is asked is 'How can I help my child become resilient?' Friendship problems, bullying, physical changes and parenting styles are just some of the issues that can affect our children's ability to bounce back from difficulty and adapt to challenging situations. Helping our children develop resilience can have lifelong positive effects.
9 Ways to a Resilient Child will help parents enable their children to cope with the challenges that life throws at us all. Discover why winners… Learn more.
---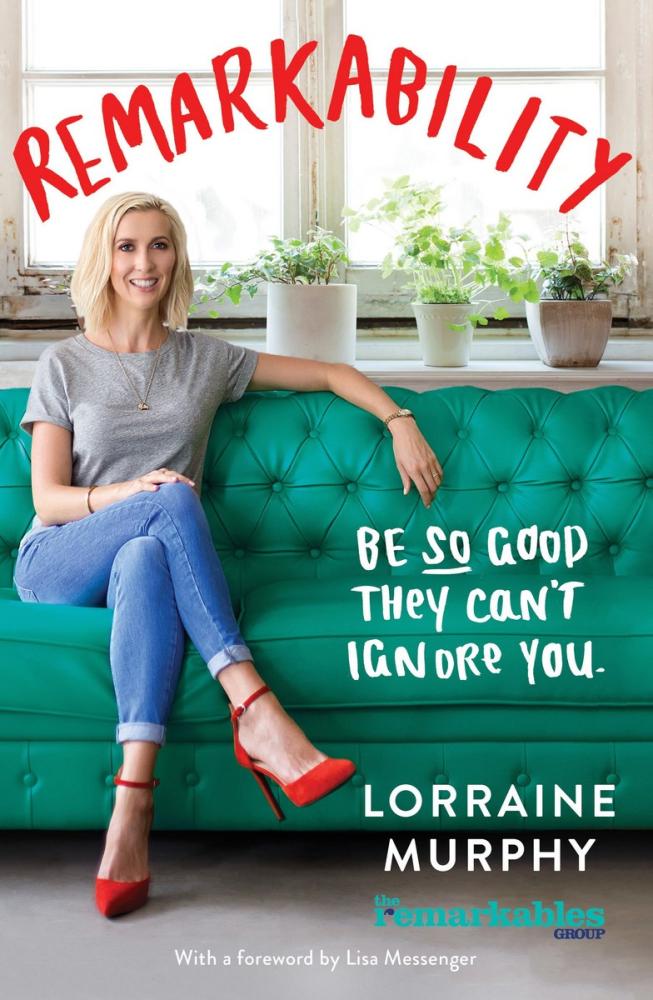 Remarkability
by Lorraine Murphy

Be so good they can't ignore you. How to succeed at business and life by one of Australia's leading entrepreneurs and founder of The Remarkables Group.
Success isn't made up of huge leaps forward, but instead small repetitive actions completed each day. These small steps eventually lead to great achievements in the pursuit of your goals.
This book is an inspiring look at the lessons Lorraine has learned during her entrepreneurship journey – through study, trial and error; the strategies she has developed and the habits she religiously follows.
Be remarkable in work and life, following the advice of one of Australia's most exciting thought leaders… Learn more. 
---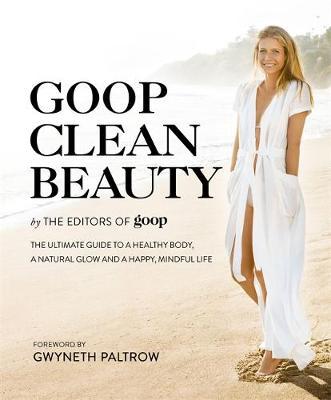 Goop Clean Beauty
by the Editors of goop

The ultimate guide to clean beauty from the experts at goop – the Gwyneth Paltrow's founded lifestyle brand and trusted online resource for healthy, mindful living
Written by the editors of Gwyneth Paltrow's lifestyle collective, goop, this must-have beauty bible will shed a definitive light on topics such as what to eat, the importance of sleep, the power of antioxidants, and the impact of exercise, while offering tactical advice for skin issues and acne, as well as clean makeup product suggestions. Readers will also find beauty tutorials from some of goop's expert makeup artists and hair stylists. Goop Clean Beauty... Learn more. 
---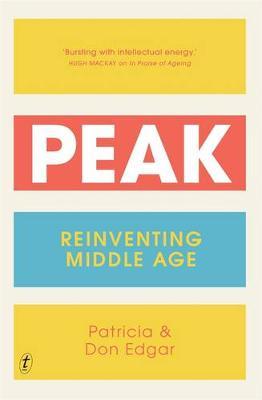 PEAK: Reinventing Middle Age
by Patricia & Don Edgar

Society is changing faster than policies and attitudes are keeping up with. People are living longer, retiring from work later, and remaining active and valuable contributors to the community well into and beyond their 50s and 60s.
Peak: Reinventing Middle Age focuses on Australians in the 50–75 age bracket: their contributions to society and their needs and expectations for their own lives. It is an insightful look at employment, relationships, education, housing, finances, lifestyles, health and aged care, and the need for reinvention both on a personal level and in terms of social policy.
It includes ten short biographies of Australians who have embraced their middle age in a variety of interesting and inspirational ways. They are living fulfilled lives, contributing to their communities and, most importantly… Learn more.
---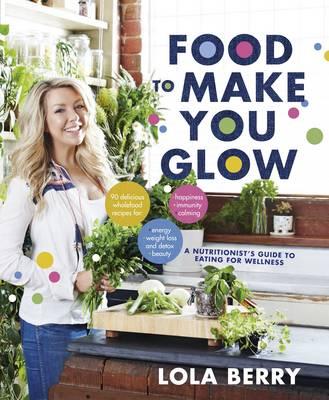 Food to Make you Glow
by Lola Berry

Whether you're looking to boost energy levels, manage stress or achieve healthy and sustainable weight loss, eating the right food is a crucial piece of the puzzle.
In Food to Make You Glow, nutritionist Lola Berry shares the key whole foods to support specific health goals: happiness, energy, beauty, immunity, calming, weight loss and detox. As well as 90 delicious recipes based around these wholefood heroes, Lola recommends the best herbal teas, lifestyle tips, exercises and activities for each health goal… Learn more.
---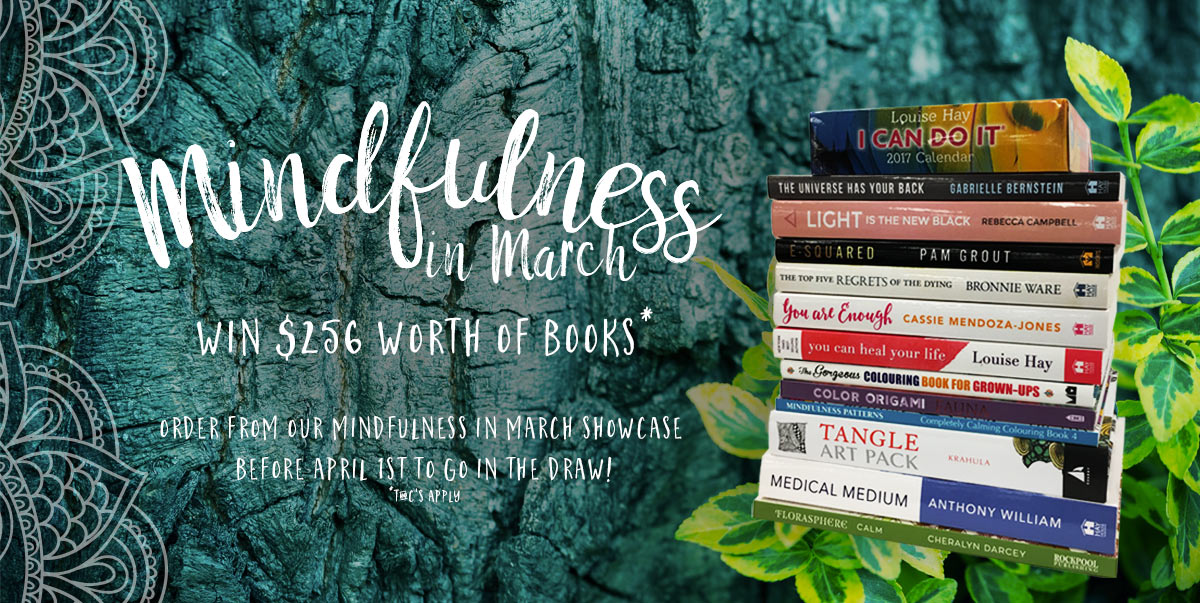 About the Contributor
Anastasia Hadjidemetri is the former editor of The Booktopian and star of Booktopia's weekly YouTube show, Booked with Anastasia. A big reader and lover of books, Anastasia relishes the opportunity to bring you all the latest news from the world of books.