I have a reading challenge for you – The Classics Buzz Reading Challenge 2017.
No, no, don't back away, it isn't difficult. My reading challenge is limited to just twenty-six titles, one book every two weeks – perfect as an individual challenge, or one you can share with your book club.
If you consider yourself a reader you're most likely reading more than twenty-six books a year. Which isn't that many, really. I believe the average for regular readers is around seventy books a year. Some book gobblers read two hundred plus books a year.
Besides, reading twenty-six of the best books ever written won't be a chore, it'll be a pleasure. The Classics Buzz Reading Challenge could easily be the best thing about 2017.
To ensure there is never a dull moment, I have hand selected some of my all-time favourite books. Books I have read and reread. Some are obvious, like The Portrait of a Lady, but some are not so well known such as Memoirs of Hadrian and Death Comes for the Archbishop. All are brilliant.
So this year, instead of joining the race to the bottom, catch the fast train to the very top by taking up the challenge. Be sure to declare your intention of joining the conversation – tag Booktopia on Facebook, Twitter or Instagram, or use the hashtag #ClassicsBuzzReadingChallenge.
If you're going to take up a reading challenge this year, let it be one which celebrates quality not quantity.
(If you order all 26 books you'll receive an extra 5% discount!)
---
26 Classics to Read in 2017

---
Review by John Purcell: I started the year by rereading Jane Austen's Emma. I felt the need to recalibrate my sensibilities after the horror year that was 2016. And nothing but the clear, sensible and wise voice of Jane Austen would do.
Why Emma, when I might have chosen Pride and Prejudice, Sense and Sensibility and the truly sublime Persuasion?
Let's face it, 2017 looks irredeemable. Trump is king of the world. In this climate it will be easy to give up all hope in the possibility for positive change.
Which is why I turned to Emma, over the other novels. Emma Woodhouse, whom Jane Austen said was 'a heroine whom no one but myself will much like', is young, beautiful, rich, headstrong, conceited and blind to many of her own faults. If alive today, Emma would be Insta-famous. But, and this is why I turned to Emma, she learns from her mistakes, eventually, and becomes a better person. This book offers hope.
Unlike other Austen heroines, Emma isn't perfect; she starts off with the great handicap of her own faults, and appears to be fixed in her ways. The world around her doesn't need to be changed, she needs to change. This is opposite to the difficulties faced by her other heroines.
And it is a good lesson in these dark days. We don't need to change the world. We need only change ourselves. Then the problems of the world will fix themselves. Learn more about Emma.
---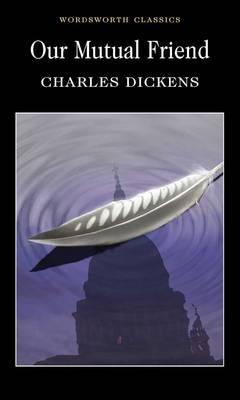 2. Our Mutual Friend
by Charles Dickens
Review by John Purcell: Unless drugs, alcohol, financial collapse, illness or overwhelming happiness waylay them, great writers generally get better with age. Our Mutual Friend is the last completed novel by Charles Dickens and is the work of a writer at the very height of his powers. For me personally, this is the novel which altered my opinion about Dickens; in my eyes it lifts him from the rank of popular writer to great writer. Of course, there are all of those elements which made him famous and a delight to read: the outrageous characters, the inescapable pull of his plots, the tear-jerking scenes and the adventure. But there is more.
You get the feeling that Dickens was enjoying his powers, testing their limits. There is a welcome element of madness here, which lifts every scene from the expected to something other. For those of us familiar with the rest of Dickens' novels, where genius is sprinkled at irregular intervals, reading Our Mutual Friend is a revelation.
Though imperfect, sometimes muddled and in places laughable, Our Mutual Friend is all the more enjoyable for its imperfections. Writers who continue to extend themselves even after they have reached the very height of fame are rare; most only attempt to repeat the efforts which gave them their fame. Dickens did not rest. He was determined to better himself with every novel, not only in the eyes of his reader, but in the eyes of his muse. Our Mutual Friend is a must read Dickens. Learn more about Our Mutual Friend.
---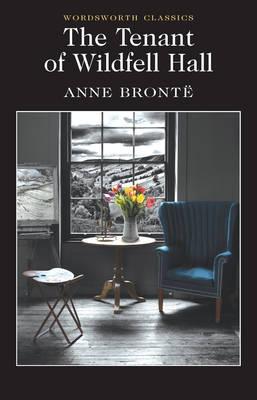 3. The Tenant of Wildfell Hall
by Anne Bronte
Review by John Purcell: If we award Charlotte Bronte the medal for sobriety, and Emily Bronte the medal for its opposite, Anne Bronte must be awarded the medal for seeing things as they are.
Anne's novel, The Tenant of Wildfell Hall, though probably the least read of the three notable Bronte novels, is actually the most relevant to us today.
The Tenant of Wildfell Hall is not wildly romantic or darkly mysterious, it is a realistic tale of love gone wrong. Escaping an abusive relationship, a woman seeks refuge in an unfamiliar place and tries to rebuild her life. This is a tough subject in any era, and Anne Bronte shocked her sister Charlotte with her honest, unflinching depiction of the woman's plight. It still has the power to shock today.
Written in a style which has one foot in the nineteenth century and one in the twenty-first, The Tenant of Wildfell Hall is an accessible classic which is at once fast-moving and engrossing, wise and relatable – a novel which, though it pulls no punches, should be celebrated as the equal of Jane Eyre and Wuthering Heights. Learn more about The Tenant of Wildfell Hall.
---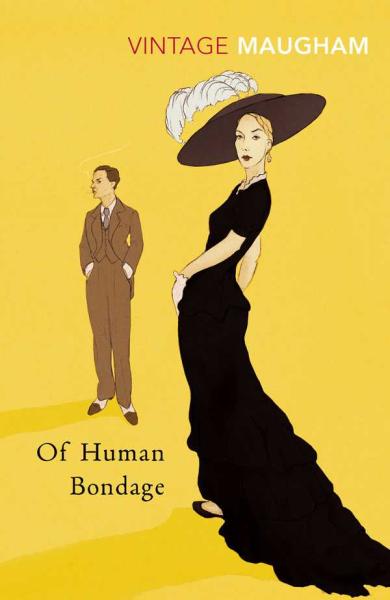 4. Of Human Bondage
by William Somerset Maugham
Of Human Bondage is the first and most autobiographical of Maugham's masterpieces.
It tells the story of Philip Carey, an orphan eager for life, love and adventure. After a few months studying in Heidelberg, and a brief spell in Paris as a would-be artists, Philip Settles in London to train as a doctor. And that is where he meets Mildred, the loud but irresistible waitress with whom he plunges into a formative, tortured and masochistic affair which very nearly ruins him.
It is in Of Human Bondage that the essential themes of autonomy and enslavement which dominate so much of Maugham's writing are most profoundly explored. Learn more about Of Human Bondage.
---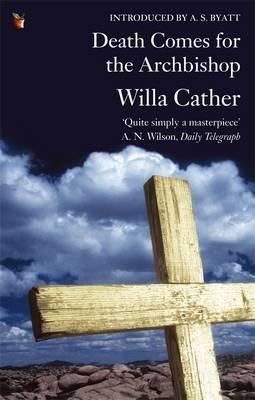 5. Death Comes for the Archbishop
by Willa Cather
Willa Cather's best known novel; a narrative that recounts a life lived simply in the silence of the southwestern desert.
In 1851 Bishop Latour and his friend Father Valliant are despatched to New Mexico to reawaken its slumbering Catholicism. Moving along the endless prairies, Latour spreads his faith the only way he knows – gently, although he must contend with the unforgiving landscape, derelict and sometimes openly rebellious priests, and his own loneliness.
Over nearly forty years, they leave converts and enemies, crosses and occasionally ecstasy in their wake. But it takes a death for them to make their mark on the landscape forever… Learn more about Death Comes for the Archbishop.

---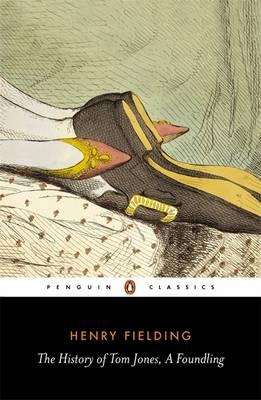 6. The History of Tom Jones, A Foundling.
by Henry Fielding
Review by John Purcell: If Samuel Richardson wrote about how the good should behave, Henry Fielding wrote about how the good do, in fact, behave.
Fielding knew that no one is perfect, that even those with the best intentions stumble, that a person may do wrong by following what they think is right, and that one person's misfortune is another's gain.
Tom Jones is a book for all ages because it's a book which takes humanity as it is as its model, describing our many imperfections as readily as our momentary perfections.
Bold, bawdy and boisterous in one moment, wise, subtle and endearing in the next, Tom Jones, by way of its many excellences, defies classification and critique.
I foolishly put off reading Tom Jones because I believed it was difficult to read. I was wrong. Tom Jones is accessible, true to life, funny, exciting, relevant, extraordinarily wise, and a book we should all one day read. I advise that you make 'one day' today.
I loved this book. Learn more about The History of Tom Jones, A Foundling.
---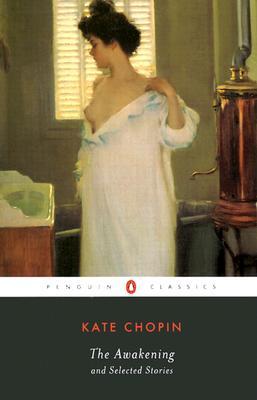 7. The Awakening and Selected Stories
by Kate Chopin
Kate Chopin was one of the most individual and adventurous of nineteenth-century American writers, whose fiction explored new and often starting territory. When her most famous story, The Awakening, was first published in 1899, it stunned readers with its frank portrayal of the inner word of Edna Pontellier, and its daring criticisms of the limits of marriage and motherhood.
From her first stories, Chopin was interested in independent characters who challenged convention. Learn more about The Awakening
---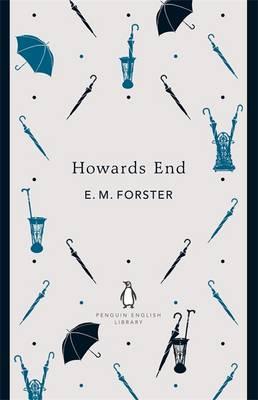 8. Howards End
by E. M. Forster
Review by John Purcell: I believe E.M. Forster has suffered from having had his novels turned into films. The films now take their place. However the depths of Howards End cannot be explored on screen.
I first read Howards End when I was eighteen. It surprises me when I think of it, because it is such an intelligent and mature work and I was such a fool. But it did stun me. I remember that. So much so that I declared it the best book ever written.
I have now read Howards End many times and am close to understanding what E.M. Forster is trying to teach me about love. I am not there yet. On my last reading I sensed his meaning but could not wrestle it into thought. It is something dark but not frightening. A hard truth that will help me become a better person. Or so I believe. I will read it again soon and hopefully I will finally grasp it.
Howards End is one of those rare things, a novel for adults. Learn more about Howards End.
---
9. The Mill on the Floss
by George Eliot
This novel, based on George Eliot's own experiences of provincial life, is a masterpiece of ambiguity in which moral choice is subjected to the hypocrisy of the Victorian age.
As the headstrong Maggie Tulliver grows into womanhood, the deep love which she has for her brother Tom turns into conflict, because she cannot reconcile his bourgeois standards with her own lively intelligence. Maggie is unable to adapt to her community or break free from it, and the result, on more than one level, is tragedy. Learn more about The Mill on the Floss.
---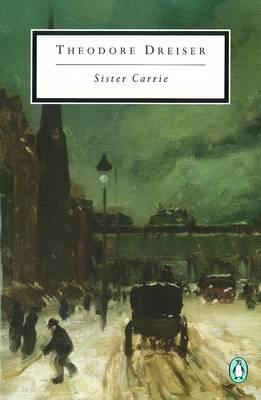 10. Sister Carrie
by Theodore Dreiser

Unexpurgated version of Dreiser's story of a country girl's rise to riches as the mistress of a wealthy man.
Theodore Dreiser had a hardscrabble youth and the years of newspaper work behind him when he began his first novel, Sister Carrie, the story of a beautiful Midwestern girl who makes it big in New York City. Published by Doubleday in 1900, it gained a reputation as a shocker, for Dreiser had dared to give the public a heroine whose "cosmopolitan standard of virtue" brings her from Wisconsin, with four dollars in her purse, to a suite at the Waldorf and glittering fame as an actress.
With Sister Carrie, the original manuscript of which is in the New York Public Library collections, Dreiser told a tale not "sufficiently delicate" for many of its first readers and critics, but which is now universally recognized as one of the greatest and most influential American novels. Learn more about Sister Carrie.
---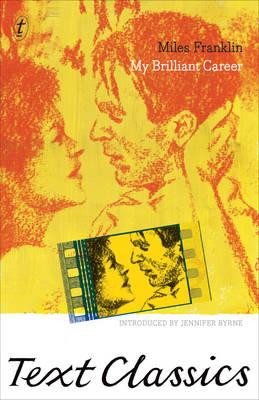 11. My Brilliant Career
by Miles Franklin

Review by John Purcell: In 1901, Miles Franklin bottled youth in her extraordinary novel, My Brilliant Career.
For the old and weary, like myself, just opening the pages can revive body and soul. For the young, My Brilliant Career can refine the senses, broaden horizons, sharpen the wit and confirm what they always suspected, that the old should be ignored.
Bright, clear, vibrant and shocking in its determination to represent women as having choices of their very own, My Brilliant Career, is a novel which needs to be recommended and read more often. Learn more about My Brilliant Career.
---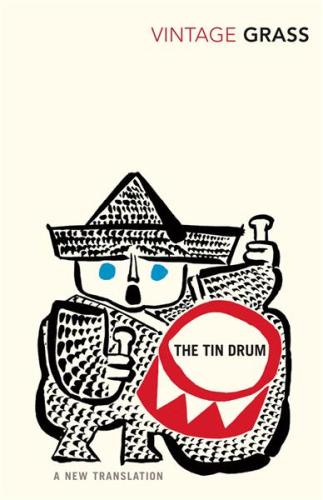 12. The Tin Drum
by Gunter Grass
On his third birthday Oskar decides to stop growing. Haunted by the deaths of his parents and wielding his tin drum Oskar recounts the events of his extraordinary life; from the long nightmare of the Nazi era to his anarchic adventures is post-war Germany.
Günter Grass, born in Danzig in 1927, is Germany's most celebrated contemporary writer. He is a creative artist of remarkable versatility: novelist, poet, playwright, essayist, graphic artist. Grass was awarded the Nobel Prize for Literature in 1999. Learn more about The Tin Drum.
---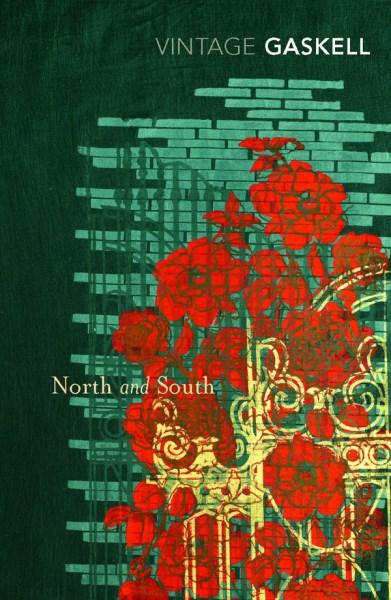 13. North and South
by Elizabeth Gaskell

Milton is a sooty, noisy northern town centred around the cotton mills that employ most of its inhabitants. Arriving from a rural idyll in the south, Margaret Hale is initially shocked by the social unrest and poverty she finds in her new hometown.
However, as she begins to befriend her neighbours, and her stormy relationship with the mill-owner John Thornton develops, she starts to see Milton in a different light. Learn more about North and South.
---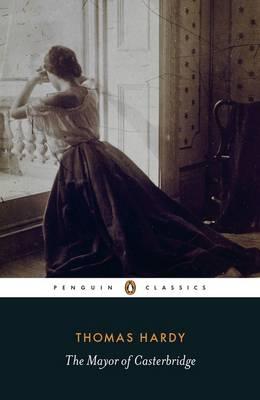 14. The Mayor of Casterbridge
by Thomas Hardy

In a fit of drunken anger, Michael Henchard sells his wife and baby daughter for five guineas at a country fair. Over the course of the following years, he manages to establish himself as a respected and prosperous pillar of the community of Casterbridge, but behind his success are always lurking the shameful secret of his past and a personality prone to self-destructive pride and temper. Subtitled A Story of a Man of Character, Hardy's powerful and sympathetic study of the heroic but deeply flawed Henchard is also as intensely dramatic work, tragically played out against the vivid backdrop of a close-knit Dorsetshire town.
This edition includes an introduction, chronology of Hardy's life and works, the illustrations for the original serial issue, place names, maps, glossary, full explanatory notes as well as Hardy's preface to the 1895 and 1912 editions. Learn more about The Mayor of Casterbridge.
---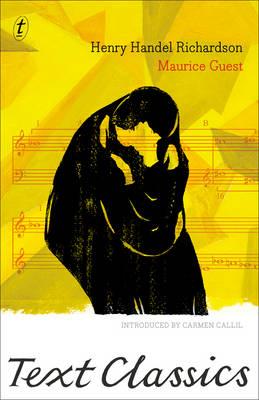 15. Maurice Guest
by Henry Handel Richardson

Henry Handel Richardson's debut, published in London in 1908, is set in the music scene of turn-of-the-century Leipzig, a cosmopolitan centre for the arts drawing students from around the world – among them Maurice Guest, a young Englishman, who falls helplessly in love with an Australian woman, Louise Dufrayer.
Maurice Guest is the story of this overwhelming passion. The novel was deemed too controversial to be published as Richardson intended, and she was forced to cut twenty thousand words from the original manuscript and tone down its language.
Carmen Callil, in her introduction, writes: 'it remains a great novel, one that, once it grasps your imagination, is impossible to put down for more than a moment, leading every reader into a dreamtime remembrance of the terrible pain the human heart is heir to.' Learn more about Maurice Guest.
---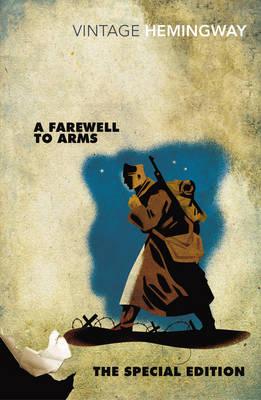 16. A Farewell to Arms
by Ernest Hemingway

Written when Ernest Hemingway was thirty years old and lauded as the best American novel to emerge from World War I, A Farewell to Arms is the unforgettable story of an American ambulance driver on the Italian front and his passion for a beautiful English nurse.
Set against the looming horrors of the battlefield – weary, demoralised men marching in the rain during the German attack on Caporetto; the profound struggle between loyalty and desertion – this gripping, semi-autobiographical work captures the harsh realities of war and the pain of lovers caught in its inexorable sweep.
Ernest Hemingway famously said that he rewrote the ending to A Farewell to Arms thirty-nine times to get the words right. This edition collects all of the alternative endings together for the first time, along with early drafts of other essential passages, offering new insight into Hemingway's craft and creative process and the evolution of one of the greatest novels of the twentieth century. Featuring the Nobel Prize winner's own 1948 introduction to an illustrated reissue of the novel, a personal foreword by the author's son Patrick Hemingway, and a new introduction by the author's grandson Sean Hemingway, this edition of A Farewell to Arms is truly a celebration. Learn more about A Farewell to Arms.
---
17. House of All Nations
by Christina Stead
This Christina Stead masterpiece is a novel for our times. Set in the uneasy period between the wars, the story details the high world of finance and the intrigues in a merchant bank that ultimately collapses. Introduction by Alan Kohler.
House of All Nations is Christina Stead's 1938 gripping portrayal of financial world success. Set in an exclusive European bank in the heady days of the early thirties, Stead weaves a remarkable tale of greedy, devious and shady characters, all brought together by their love of money. The director of the bank, Jules Bertillon, leads these gamblers, crooks and prospectors on a treacherous journey navigating political and natural disasters, and using both to his advantage.
House of All Nations has never been more relevant, as Stead's remarkable work speaks loudly about the modern markets. Learn more about House of All Nations.
---
18. The Portrait of a Lady
by Henry James
Review by John Purcell: This book has words in it. Lots and lots of words on lots and lots of pages. I know there are people out there who have no patience with words in books, so I just want to be upfront about this one. You've been warned.
So, having said that, let me introduce you to one of the most beautifully written and intelligent books you'll ever read – Henry James' The Portrait of a Lady.
James does not deal in generalities; his pen is ever poised above particularities. The inner worlds of his characters are complete. The world in which they move is solid. We are invited into the society of the very elite – not the plodding moronic morass of today's elite – but the refined, highly educated, morally dexterous, eminently enviable elite of a lost age. (Okay, these people may never have existed in life, but they should have.) In an age when women were not considered the equal of men, Henry James gives his heroine, Isabel Archer, intelligence, wit, emotional strength, health, wonder and the right to choose.
Forget the way of reading we've become used to. Do not turn pages quickly. Linger. Enjoy the extraordinary use of language, the sharp insights, the clarity of thought. I found myself reading pages aloud. Jotting down long passages. Rereading scenes again and again. This is what art should always aim at achieving. Immersion. Learn more about The Portrait of a Lady.
---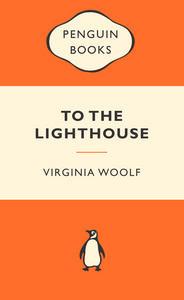 19. To the Lighthouse
by Virginia Woolf
To the Lighthouse is at once a vivid impressionist depiction of a family holiday, and a meditation on a marriage, on parenthood and childhood, on grief, tyranny and bitterness.
Its use of stream of consciousness, reminiscence and shifting perspectives, give the novel an intimate, poetic essence, and at the time of publication in 1927 it represented an utter rejection of Victorian and Edwardian literary values. Learn more about To the Lighthouse.
---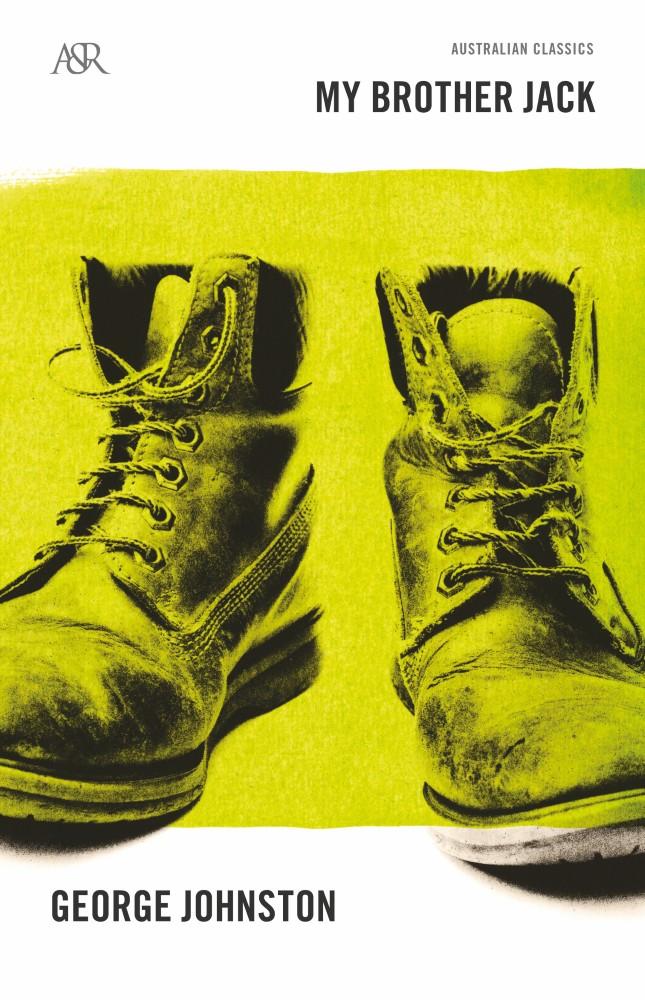 20. My Brother Jack
by George Johnston

'The thing I am trying to get at is what made Jack different from me. Different all through our lives, I mean, and in a special sense, not just older or nobler or braver or less clever.'
David and Jack Meredith grow up in a patriotic suburban Melbourne household during the First World War, and go on to lead lives that could not be more different. Through the story of the two brothers, George Johnston created an enduring exploration of two Australian myths: that of the man who loses his soul as he gains worldly success, and that of the tough, honest Aussie battler, whose greatest ambition is to serve his country during the war.
Acknowledged as one of the true Australian classics, My Brother Jack is a deeply satisfying, complex and moving literary masterpiece. Learn more about My Brother Jack.
---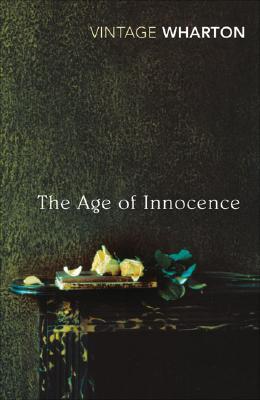 21. The Age of Innocence
by Edith Wharton

Newland Archer and May Welland are the perfect couple. He is a wealthy young lawyer and she is a lovely and sweet-natured girl. All seems set for success until the arrival of May's unconventional cousin Ellen Olenska, who returns from Europe without her husband and proceeds to shake up polite New York society.
To Newland, she is a breath of fresh air and a free spirit, but the bond that develops between them throws his values into confusion and threatens his relationship with May.
This edition of the book comes with an introduction by Lionel Shriver. Learn more about The Age of Innocence.
---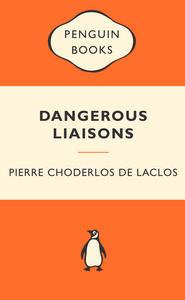 22. Dangerous Liaisons
by Pierre Choderlos de Laclos

Depicting decadence and moral corruption in pre-revolutionary France, Dangerous Liaisons is one of the most scandalous and controversial novels in European literature.
Two aristocrats embark on a sophisticated game of seduction and manipulation to bring amusement to their jaded existences. While the Marquise de Merteuil challenges the Vicomte de Valmont to seduce an innocent convent girl, the Vicomte is also occupied with the conquest of a virtuous married woman.
As their intrigues become more duplicitous and they find their human pawns responding in ways they could not have predicted, the consequences prove to be more serious, and deadly, than Merteuil and Valmont could have guessed. Learn more about Dangerous Liaisons.
---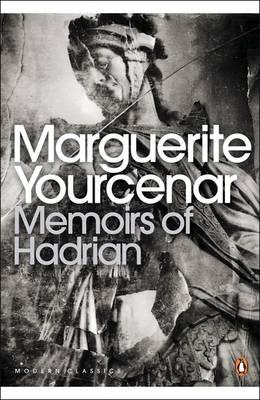 23. Memoirs of Hadrian
by Marguerite Yourcenar

In her magnificent novel, Marguerite Yourcenar recreates the life and death of one of the great rulers of the ancient world. The Emperor Hadrian, aware his demise is imminent, writes a long valedictory letter to Marcus Aurelius, his successor.
The Emperor meditates on his past, describing his accession, military triumphs, love of poetry and music, and the philosophy that informed his powerful and far-flung rule.
A work of superbly detailed research and sustained empathy, Memoirs of Hadrian captures the living spirit of the Emperor and of Ancient Rome. Learn more about Memoirs of Hadrian.
---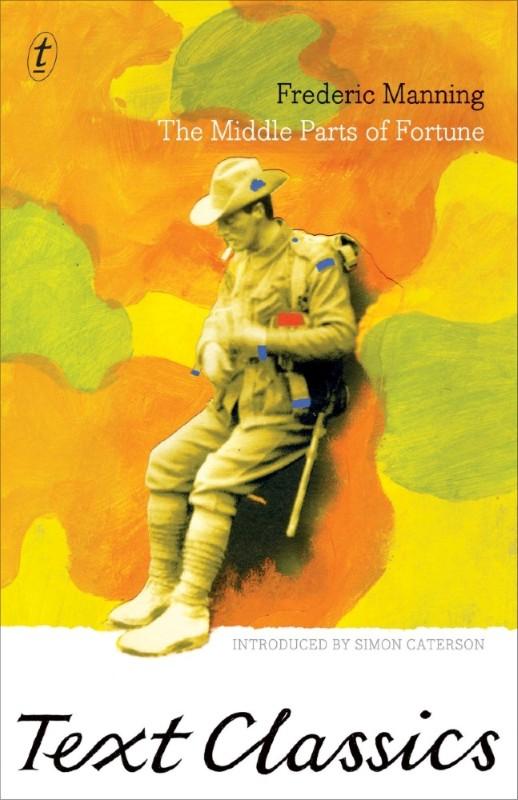 24. The Middle Parts of Fortune
by Frederic Manning

The drumming of the guns continued, with bursts of great intensity. It was as though a gale streamed overhead, piling up great waves of sound, and hurrying them onwards to crash in surf on the enemy entrenchments. The windless air about them, by its very stillness, made that unearthly music more terrible to hear.
First published anonymously in 1929 because its language was considered far too frank for public circulation, The Middle Parts of Fortune was hailed by T. S. Eliot and Ezra Pound, by Lawrence of Arabia and Ernest Hemingway, as an extraordinary novel. Its author was in fact Frederic Manning, an Australian writer who fought in the Battle of the Somme in 1916, and who told his story of men at war from the perspective of an ordinary soldier. Never before published in Australia, The Middle Parts of Fortune is now recognised as a twentieth-century classic. Learn more about The Middle Parts of Fortune.
---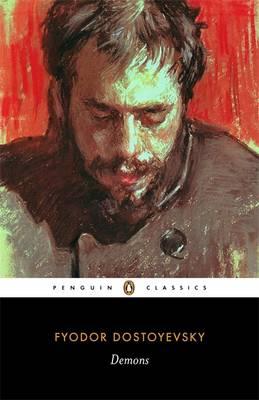 25. Demons
by Fyodor Dostoyevsky

Pyotr and Stavrogin are the leaders of a Russian revolutionary cell. Their aim is to overthrow the Tsar, destroy society and seize power for themselves. Together they train terrorists who are willing to go to any lengths to achieve their goals – even if the mission means suicide. But when it seems the group is about to be discovered, will their recruits be willing to kill one of their own circle in order to cover their tracks?
Partly based on the real-life case of a student murdered by his fellow revolutionaries, Dostoyevsky's sprawling novel is a powerful and prophetic, yet lively and often comic depiction of nineteenth-century Russia, and a savage indictment of the madness and self-destruction of those who use violence to serve their beliefs. Learn more about Demons.
---
26. The Red & The Black
by Stendhal
The Red & the Black has been hailed as the first great 'realist' novel of the nineteenth century, offering a lively and detailed picture of social and political life in the provinces and in Paris towards the end of the 1820s, the close of the stifling reactionary period of the Bourbon Restoration.
Stendhal himself claimed that no-one before him had ventured to portray with such verisimilitude the 'moral and morose' France of 1830.
However 'moral and morose' his novel is definitely not. Ironic, fast-moving, entertaining and incisive in its social criticism, it is a novel of ambition and passion, of indignation and tenderness, of polemic and poetry, which speaks to us today, as clearly as it did to the author's contemporaries, of the heights, depths and idiocies of which our human nature is capable or culpable.
Translated by C. K. Scott Moncrieff (revised by Moya Longstaffe). With an Introduction and Notes by Moya Longstaffe. Learn more about The Red & the Black.
About the Contributor
While still in his twenties, John Purcell opened a second-hand bookshop in Mosman, Sydney, in which he sat for ten years reading, ranting and writing. Since then he has written, under a pseudonym, a series of very successful novels, interviewed hundreds of writers about their work, appeared at writers' festivals, on TV (most bizarrely in comedian Luke McGregor's documentary Luke Warm Sex) and has been featured in prominent newspapers and magazines. ​Now, as the Director of Books at booktopia.com.au, Australia's largest online bookseller, he supports Australian writing in all its forms. He lives in Sydney with his wife, two children, three dogs, five cats, unnumbered gold fish and his overlarge book collection. His novel, The Girl on the Page, will be published by HarperCollins Australia in October, 2018.