Sydney-based writer, director and actor Leah Purcell has been announced as the winner of the Victorian Prize for Literature for her play The Drover's Wife. The announcement was made at the 2017 Victorian Premier's Literary Awards ceremony in Melbourne last night.
As well as winning the $100,000 Victorian Prize for Literature – Australia's richest single literary prize – Purcell was named as the winner of the Prize for Drama, for which she won a further $25,000.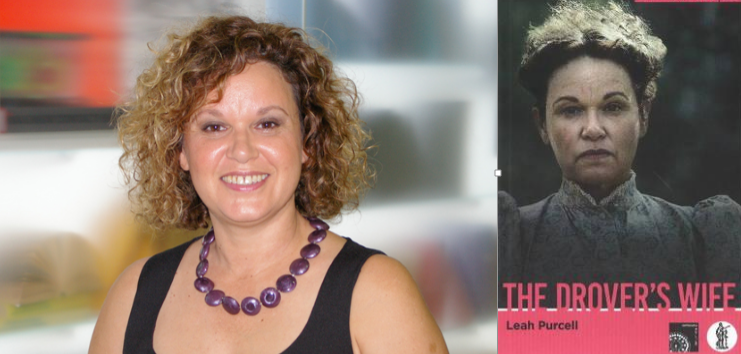 Georgia Blain took out the Fiction Award for Between a Wolf and a Dog. Blain was diagnosed with brain cancer in November 2015, but sadly lost her battle to the disease in December 2016. Her husband Andrew Taylor accepted the award on her behalf, saying, "It's great that she won, but it's sad and cruel that she can't be here. She would have been honoured and thrilled."
The central character in Between a Wolf and a Dog was diagnosed with brain cancer, written before Blain's own diagnosis. On accepting the award, Taylor called these parallels of art and life "a cruel twist".
Madeline Gleeson won the Non-fiction Award for Offshore: Behind the wire on Manus and Nauru, a comprehensive and uncompromising book explaining what has been happening on Mauru and Manus since Australia began its offshore processing regime in 2012.
Maxine Beneba Clarke took home the Poetry Award for Carrying the World. She was also shortlisted for the Non-fiction award for The Hate Race. Upon accepting the award, Clarke said, "Poetry – you do it because you love it and (the award) it's validation for the work I have been doing".
Randa Abdel-Fattah won the Writing for Young Adults Award for When Michael Met Mina. Listen to Booktopia's podcast where Randa chats about writing this award-winning book.
All winners took home $25,000.
The awards are administered by the Wheeler Centre on behalf of the Premier of Victoria.
About the Contributor
Anastasia Hadjidemetri is the former editor of The Booktopian and star of Booktopia's weekly YouTube show, Booked with Anastasia. A big reader and lover of books, Anastasia relishes the opportunity to bring you all the latest news from the world of books.