When Emma Smith, professor of Shakespeare studies at Oxford University was contacted about a possible unrecorded copy of William Shakespeare's First Folio being discovered in a country house in Scotland, BBC News reports that her response was blunt: "Like hell they have."
So what is the First Folio and why all the fuss?
In 1623, a few years after Shakespeare's death, 36 of his plays were compiled into a collection known as the First Folio, of which there are only 234 documented copies in the world still in existence. Plays like Twelfth Night, Julius Caesar, The Tempest, As You Like It, and Macbeth are all included in the Folio; it's the first time that these works were published.
Coming across new Folios is so rare, hence Smith's above response. Upon viewing the three-volume collection for herself at the library at Mount Stuart, a manor on the Isle of Bute in Scotland, Smith found they were genuine. 
They've been in the mansion's library since 1896 and according to Smith, this copy previously belonged to Isaac Reed, an influential London editor from the18th-Century who acquired it in 1786.
The last time a First Folio was discovered was in 2014 in a Jesuit college in Saint-Omer in Northern France.
In 1623 the first Folio sold for approximately 1 British Pound (the equivalent of today's100 British Pounds). In 1807, another copy sold for 38 British Pounds. In 2003 a copy owned by Oxford University sold for 3.5 million British Pounds.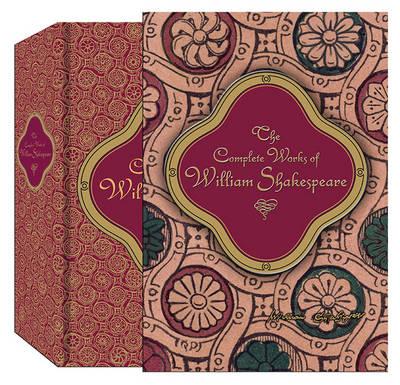 The Complete Works of William Shakespeare
Knickerbocker Classics
Arm yourself with this volume from the Knickerbocker Classic series, The Complete Works of William Shakespeare, including 16 comedies, 10 histories, 12 tragedies and all the poems and sonnets of the world's most influential writer.
This collection includes poems and plays that were not included in Shakespeare's First Folio of 1623 to make one complete, authentic collection. For Shakespeare fans worldwide, this stunning gift edition has a full cloth binding, foil blocking on the spine, ribbon marker, and is packaged neatly in an elegant slipcase.
The Complete Works of William Shakespeare contains essential reading like Hamlet, Romeo & Juliet, King Lear, Othello, A Midsummer Night's Dream, Macbeth, Julius Caesar and Henry V alongside many lesser-known gems for a complete Shakespearean education.
About the Contributor
Anastasia Hadjidemetri is the former editor of The Booktopian and star of Booktopia's weekly YouTube show, Booked with Anastasia. A big reader and lover of books, Anastasia relishes the opportunity to bring you all the latest news from the world of books.