"After a long and often passionate debate we are proud to present our 2016 shortlist," said Margaret Mountford, Chair of judges of the 2016 Bailey's Women's Prize for Fiction. "Our choices reflect a really diverse mix of brilliant writing from new and established authors around the world and we hope that everyone will find much to enjoy in them."
This year's shortlist includes one previously shortlisted author and three debut novels. Now the judges have the difficult task of selecting the winner, of which will be announced at an awards ceremony held on 8th June.
Read them all yourself and have a go at selecting the winner!
The 2016 Bailey's Women's Prize for Fiction Shortlist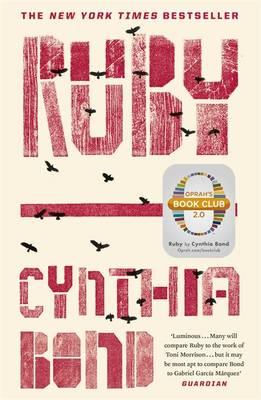 Ruby by Cynthia Bond

Ephram Jennings has never forgotten the beautiful girl with the long braids running through the piney woods of Liberty, their small East Texas town. Young Ruby Bell, "the kind of pretty it hurt to look at," has suffered beyond imagining, so as soon as she can, she flees suffocating Liberty for the bright pull of 1950s New York. Ruby quickly winds her way into the ripe center of the city-the darkened piano bars and hidden alleyways of the Village-all the while hoping for a glimpse of the red hair and green eyes of her mother. When a telegram from her cousin forces her to return home, thirty-year-old Ruby finds herself… Read more
---
The Green Road by Anne Enright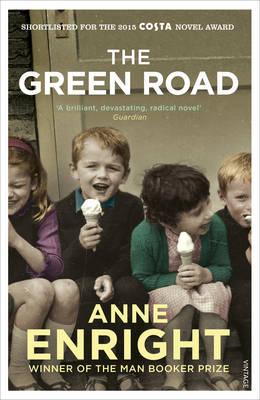 Hanna, Dan, Constance and Emmet return to the west coast of Ireland for a final family Christmas in the home their mother is about to sell. As the feast turns to near painful comedy, a last, desperate act from Rosaleen – a woman who doesn't quite know how to love her children – forces them to confront the weight of family ties and the road that brought them home… Read more
---
The Glorious Heresies by Lisa McInerney
'He was definitely dead, whoever he was. He wore a once-black jumper and a pair of shiny tracksuit bottoms. The back of his head was cracked and his hair matted, but it had been foxy before that. A tall man, a skinny rake, another string of piss, now departed. She hadn't gotten a look at his face before she flaked him with the Holy Stone and she couldn't bring herself to turn him over.'
One messy murder affects the lives of five misfits who exist on the fringes of Ireland's post-crash society. Ryan is a fifteen-year-old drug dealer desperate not to turn out like his alcoholic father Tony, whose obsession with his unhinged next-door neighbour threatens to ruin him and his family… Read more
---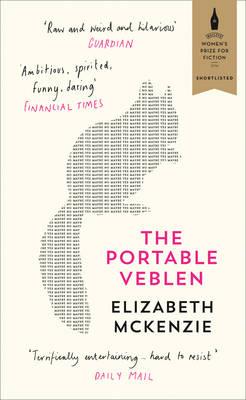 The Portable Veblen by Elizabeth McKenzie

A riotously funny and deeply insightful adventure through capitalism, the medical industry, family, love, war and wedding-planning – from an electrically entertaining new voice.
Meet Veblen: a passionate defender of the anti-consumerist views of her name-sake, the iconoclastic economist Thorstein Veblen. She's an experienced cheerer-upper (mainly of her narcissistic, hypochondriac, controlling mother), an amateur translator of Norwegian, and a firm believer in the distinct possibility that the plucky grey squirrel following her around can understand more than it lets on.
Meet her fiancé, Paul: the son of good hippies who were bad parents, a no-nonsense, high-flying neuroscientist with no time for squirrels… Read more
---
The Improbability of Love by Hannah Rothschild

Annie McCann, alone after the disintegration of her long-term relationship and trapped in a dead-end job, is searching for a present for her unsuitable lover in a neglected second-hand shop. Within the jumble of junk and tack, a grimy, dusty painting catches her eye. Leaving the store with the picture after spending her meagre savings, she prepares an elaborate dinner for two, only to be stood up, the gift gathering dust on her mantelpiece.
But every painting has a story – and if it could speak, what would it tell us?
For Annie has stumbled across 'The Improbability of Love', a lost masterpiece by Antoine Watteau, one of the most influential French painters of the eighteenth century…. Read more
---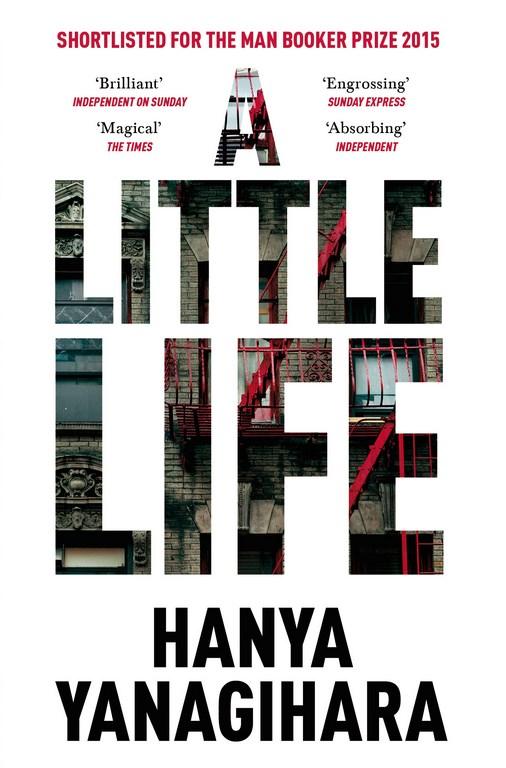 A Little Life by Hanya Yanagihara

Brace yourself for the most astonishing, challenging, upsetting and profoundly moving book in many a season. An epic about love and friendship in the twenty-first century that goes into some of the darkest places fiction has ever traveled and yet somehow improbably breaks through into the light.
When four graduates from a small Massachusetts college move to New York to make their way, they're broke, adrift, and buoyed only by their friendship and ambition. here is kind, handsome Willem, an aspiring actor; JB, a quick-witted, sometimes cruel Brooklyn-born painter seeking entry to the art world; Malcolm, a frustrated architect at a prominent firm; and withdrawn, brilliant, enigmatic Jude, who serves as their center of gravity… Read more
About the Contributor
Anastasia Hadjidemetri is the former editor of The Booktopian and star of Booktopia's weekly YouTube show, Booked with Anastasia. A big reader and lover of books, Anastasia relishes the opportunity to bring you all the latest news from the world of books.