The Anger of Angels
by Sherryl Jordan
I was so excited when I heard that award-winning author Sherryl Jordan had a new book coming out. The Raging Quiet is one of my childhood favourites – I've read it so many times over the years I almost know it by heart. A few years ago I was utterly charmed by Ransomwood and now I've fallen in love with this latest historical fantasy from Sherryl Jordan.
I went into The Anger of Angels with high expectations and I'm delighted to say that it was sheer perfection! This book is just so captivating and full of heart. I was instantly charmed by the characters and enchanted by the world – I'm sure this is another Sherryl Jordan book I will be re-reading again and again.
Authors like Sherryl Jordan, Margaret Mahy, Isobelle Carmody, Juliet Marillier and Diana Wynne Jones had such a huge influence on me as a young reader. It is a joy beyond words to read a new book by one of these "guiding light" authors who shaped my childhood. I'm so excited by the thought of all the young readers who will soon have their imaginations set on fire by The Anger of Angels.
This book offers young readers a wonderful blend of adventure, mystery, suspense and romance,. Following the story of Giovanna – the daughter of a jester with a talent for juggling and knife throwing – The Anger of Angels is set in a fantasy version of Renaissance Italy. The characters are lovely, the world is vibrant and vividly painted, and the story is powerful, uplifting and insightful.
It was a pure pleasure to be carried away by this beautiful story about love, courage, art and the power of words. I sincerely hope that Sherryl Jordan has many more stories like this one up her sleeve because I am greedy for more!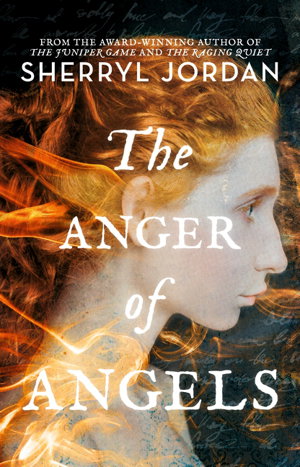 The Anger of Angels
An exciting historical fantasy YA by award-winning New Zealand author Sherryl Jordan.
"Words hold a terrible power. They can break a heart, or give it a reason to live. They can grant freedom – or begin a war."
In a world where it is a crime to speak against injustice, a jester dares to perform a play that enrages a powerful tyrant prince. The jester's daughter, Giovanna, must journey into the heart of danger to turn back the terrible consequences unleashed by her father's words – and becomes entangled in a treacherous plot to overthrow the prince. She alone holds a secret which, if made public, will end the prince's reign and liberate his oppressed people. But when to openly denounce him brings certain death, will Giovanna have the courage to speak out?
About the Contributor
Sarah McDuling is Booktopia's Senior Content Producer and Editor of The Booktopian Blog. She has been in the bookselling game for almost a decade and a dedicated booklover since birth (potentially longer). At her happiest when reading a book, Sarah also enjoys talking/writing/tweeting about books. In her spare time, she often likes to buy a lot of books and take photographs of books. You can follow her on Twitter and Instragram @sarahmcduling
Follow Sarah: Twitter