By Fleur McDonald, author of Indigo Storm
In July last year, my partner, Garry, the kids and I took a holiday to the snow. It was something all of us had wanted to do, but never had the opportunity – it was sort of a bucket list thing.
When we arrived in Jindabyne, both Garry and I fell in love with the quaint little town; it was steeped in history, had groovy little pubs and was seriously bouncing with people.
I thought it would be a fantastic place to set part of my next book, Indigo Storm.
After we finished there, we headed back to SA to spend some time with my parents. We had plans to drive the Strezleki Track and have a few nights at Innamincka as well as seeing some of the places Bourke and Wills travelled through. However, on the day we arrived, mum was diagnosed with melanoma and was told she needed to have lymph nodes removed. That changed our plans and we decided to spend as much time with mum and dad as we could and just do a few short trips out to the Flinders Ranges. We spent a day in a little town called Blinman and a day exploring some ruins called Kanyaka. What struck me about these places was the history. With history there has to be secrets. That's what writer's love – secrets.
These three places feature heavily in Indigo Storm. I especially loved the Flinders Ranges for all the spots there would be to dump (fictional!) bodies!
The main theme through Indigo Storm is how Ashleigh/Eliza has to remember who she was before she married Dominic. I've gone through some huge upheavals in the past two years and this is certainly something I've had to do.
It's really hard to remember who you are, when you've been a mum, carer and farmer over the last twenty years. I've spent hours on the beach, or pacing up and down the creek lines at mum and dad's, just thinking, working out what I want from life. Ashleigh/Eliza does the same thing.
Domestic violence is one of the biggest issues in the modern world. I honestly believe there can never be too much written or highlighted about this type of abuse. Being in the privileged position of having the 'eye of readers' I really wanted to show the dramatic effects this can have on people – while they are within that situation and what they can become when out of it.
Of course, there is always crime in my books – I saw a documentary on animal smuggling about two years ago and thought it was really interesting. Hence, the poaching theme throughout Indigo Storm.
Ideas and inspiration can hit me at any moment; even a small conversation can get the creative juices flowing. One of my favourite past times is sitting on my patio with friends, talking. It was during one of these get togethers' I devised the sneaky plan of who the 'baddie' ended up being. Now I can't say too much about this, but I never like to plan because if I know what is going to happen, there's every chance you, as the reader, will work it out too. I was complaining I was nearly finished writing the book and I still didn't know who the baddie was going to be and how all the different threads were going to get pulled together.
One of my friend's mentioned a crime show they'd watched and how the guy who had committed the crime was incredibly close to the victim. And that was all I needed…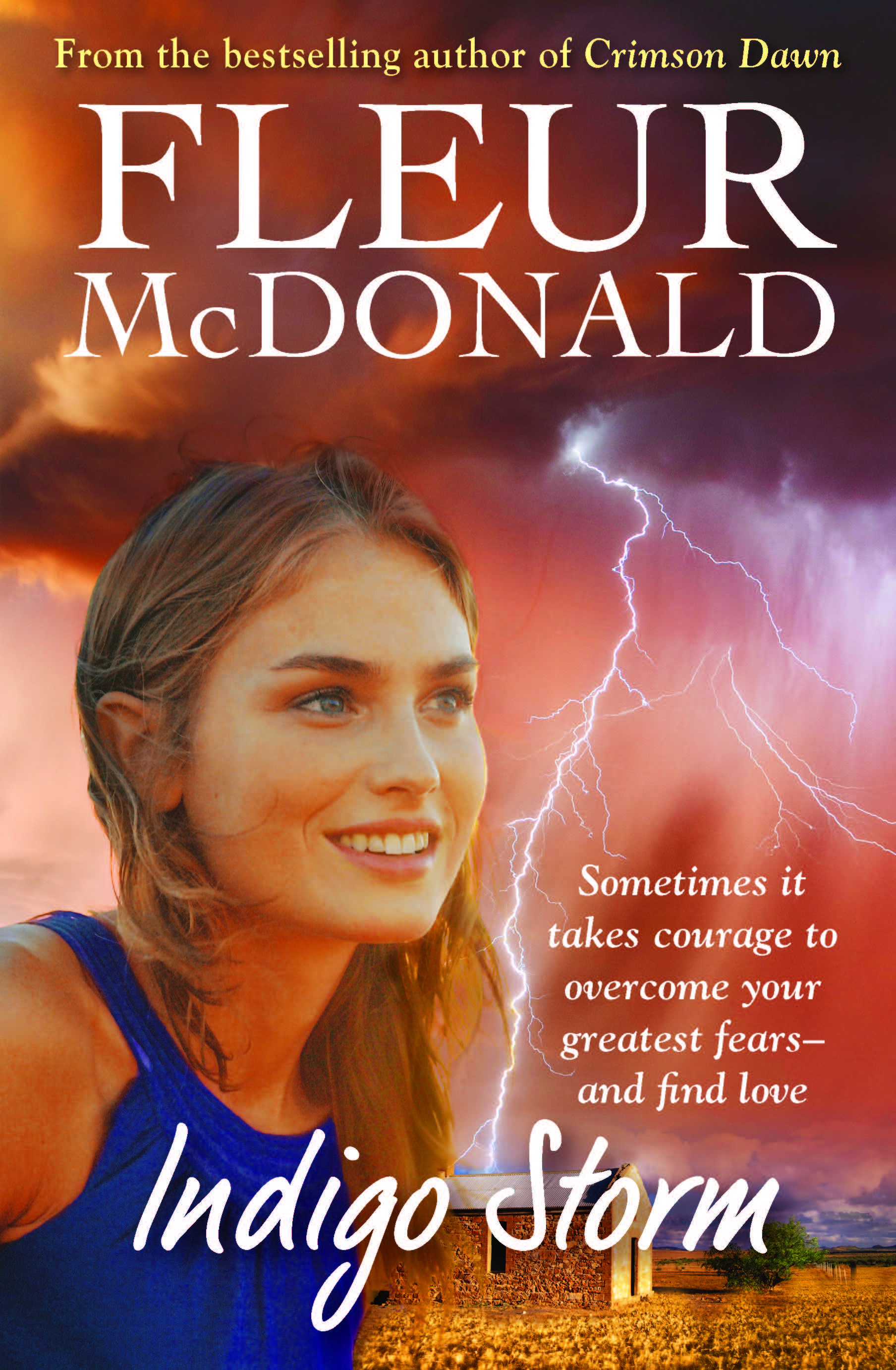 Indigo Storm
The thrilling and romantic story of a courageous woman's fierce determination to reclaim her life and restore her self-belief.
When Ashleigh decides to flee her controlling husband, Dominic, she knows he'll hunt her down. The only way to escape is to disappear and reinvent herself. Changing her name to Eliza and driving by night, she is drawn to the tiny rural town of Blinman. There she begins the long road to healing, and regaining her self- confidence.
Then one day, on an excursion to a ruined homestead in the area, Eliza becomes fascinated by a family who lived there during the nineteenth century. But just as she begins to unlock the secrets of her own past, Dominic arrives in town, determined to punish her...
With its fast-moving plot and nail-biting suspense, Indigo Storm is the story of a courageous woman fiercely determined to reclaim her life and her belief in herself.
About the Contributor