Sara Douglass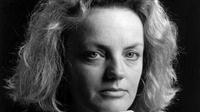 Sara Douglass was born in Penola, South Australia, and moved to Adelaide when she was seven. She spent her early working life as a nurse before completing three degrees at the University of Adelaide. After receiving a PhD in early modern English history, Sara worked as a Senior Lecturer in Medieval History at La Trobe University, Bendigo, until 2000.

Sara′s first novel, BattleAxe, was published in 1995 and she wrote a further 19 books of epic and historical fantasy fiction, a collection of short stories, and two books of non-fiction. Three of her novels won the Aurealis Award for Best Fantasy and many were shortlisted.

Sara shifted to Hobart, Tasmania, in 2005 and lived there writing full-time and restoring her beautiful old house and garden, until her death in September 2011.