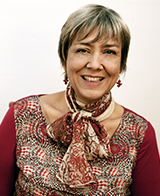 America! You are on our minds constantly at the moment.
For a welcome reprieve from the election lead up, this month's selection offers strong alternative perspectives. For maximum gloss, check out the clever, successful, shiny people in Jay McInerney's Bright Precious Days. Still uptown but for a different angle on wealthy Manhattanites, there is a sparkling debut from Cameroon born Imbolo Mbue in Behold the Dreamers. Then cross the continent to California, where Ann Patchett's superb new novel Commonwealth is set, and watch as she builds and unbuilds two families whose fates collide with a kiss.
Australian writing welcomes a fresh new voice as Meredith Jaffe makes mischief of the tensions between suburban neighbours in The Fence. Meanwhile, Stephen Amsterdam goes into darker territory with The Easy Way Out, a sharply relevant novel about assisted dying that will really make you think, while Jacinta Halloran explores the bonds between twins in The Science of Appearances.
For a classy cultural note, impress your friends with erudite snippets from Sebastian Smee's engrossing portraits of some of the world's greatest artists who were rivals as well as friends.
On a personal note, this is my last Buzz for Booktopia. I can't say goodbye without thanking you for the privilege of sharing my passion for books with you over the past four years. On your behalf, I've read more than 120 titles a year to pick out the ones that I thought were worthy of your time. Many of the ones that became my favourites - and yours - have been from sparkling new Australian talent, which was immensely satisfying to champion.
I really appreciate your trust and the feedback I've received from you at bus stops, coffee shops and festivals about the titles that connected with you. Now new research shows that the more you read, the longer you live, so at this rate, Booktopia customers and I are going to live forever!
Biography
Caroline Baum is a well known journalist and broadcaster. She has worked as founding editor of Good Reading magazine, features editor for Vogue, presenter of ABC TV's popular bookshow, Between the Lines, and Foxtel's Talking Books, and as an executive producer with ABC Radio National.
She is a regular contributor to national newspapers and magazines and is in demand as a presenter at arts and literary festivals around the country and overseas.
In May 2012 Caroline was appointed the Editorial Director of Booktopia's online newsletter The Buzz. She also produces promotional book videos for Booktopia through her Book Shots business.