Voting has now closed for Australia's Favourite Author 2018
January was a huge month for Aussie authors with our Favourite Australian Author poll!
We asked you to nominate your favourite Australian authors and then vote for them in the Heats and the Finals! We received thousands of votes on social media, under the tag #AusFaveAuthor, so thank you all for taking the time to do so. Your authors thank you, and hopefully they will pen another book as a sign of their gratitude.
From your votes, we ranked the Top 50 authors for 2018, including our lucky winner!
Click here to explore the Top 50 Favourite Australian Authors and their books or scroll down to see a bio of each Australian author who made the Top 50 list.

50. Juliet Marillier
Juliet Marillier was born in New Zealand and holds advanced degrees in music and languages. She has had a life-long passion for both Celtic music and Irish folklore, working for several years as a music teacher. Daughter of the Forest is the first book in her award-winning Sevenwaters Trilogy. Her latest book is Den of Wolves (2017).
Juliet lives in a hundred-and-ten-year-old cottage near the river in Perth, Western Australia, where she writes full time. She is a member of the druid order OBOD. Juliet shares her home with a small pack of waifs and strays. Juliet's historical fantasy novels are published internationally and have won a number of awards.
Visit Juliet's Booktopia author page.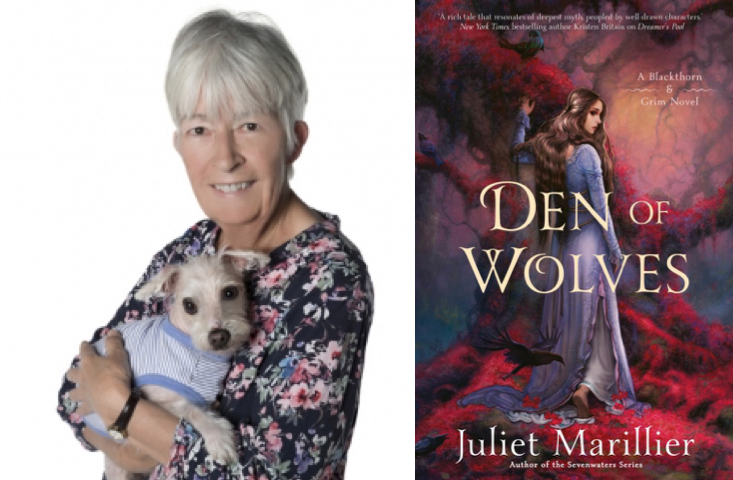 49. Ruth Park

Another in a long line of writers born elsewhere yet able to capture Australian life so beautifully, Scottish-born Ruth Park's writing has had a lasting effect on both adults and children for over 60 years. Ruth moved to Australia in 1942.
Her first novel was The Harp in the South, a graphic story of Irish slum life in Sydney, which has been translated into 37 languages. Even though it was acclaimed by literary critics, the book proved controversial with sections of the public due to its candour. It remains her most popular novel and has never been out of print.
Between 1946 and 2004, she received numerous awards for her contributions to literature in both Australia and internationally including the Miles Franklin Award for Swords and Crowns and Rings in 1977. She was made a Member of the Order of Australia in 1987.
Ruth Park died in December 2010. Visit Ruth's Booktopia author page.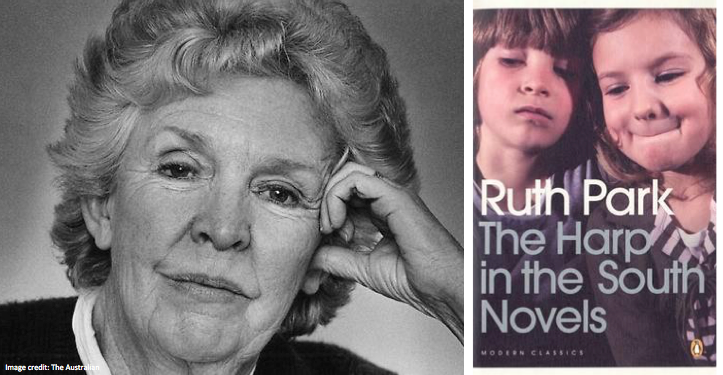 48. Fleur McDonald

Fleur McDonald has lived and worked on farms for much of her life. After growing up in the small town of Orroroo in South Australia, she went to Jillarooing, eventually co-owning an 8000-acre property in regional Western Australia.
Fleur writes about strong women overcoming adversity, drawing inspiration from her own experiences in rural Australia. She is the best-selling author of Red Dust, Blue Skies, Purple Roads, Silver Clouds and Crimson Dawn. She has two children and a Jack Russell terrier.
Her most recent novel is Suddenly One Summer, released in 2017. Listen to her podcast with us. Visit Fleur's Booktopia author page.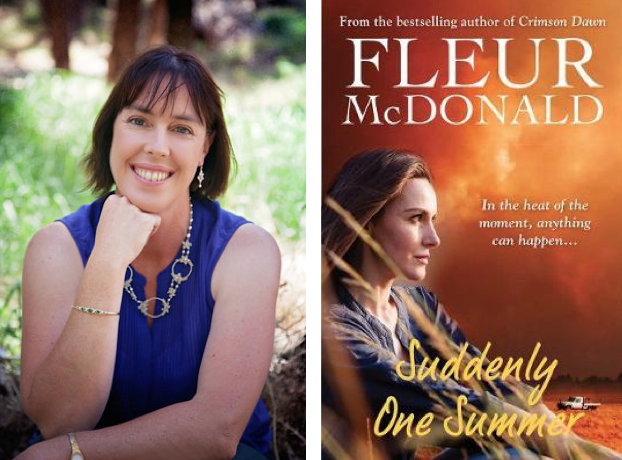 47. Donna Hay
At the age of eight, Donna Hay skipped into a kitchen, picked up a mixing bowl and never looked back.
Donna Hay is Australia's leading food editor and best-selling cookbook author. Her food, recipes and styling focuses on basic ingredients, simply prepared and beautifully photographed are hallmarks of her work which have set the benchmark for food publishing worldwide and inspired a whole new generation of cooks.
Her most recent cookbooks are Basics to Brilliance and Basics to Brilliance Kids, to go alongside her new TV tie-in show. Visit Donna's Booktopia author page.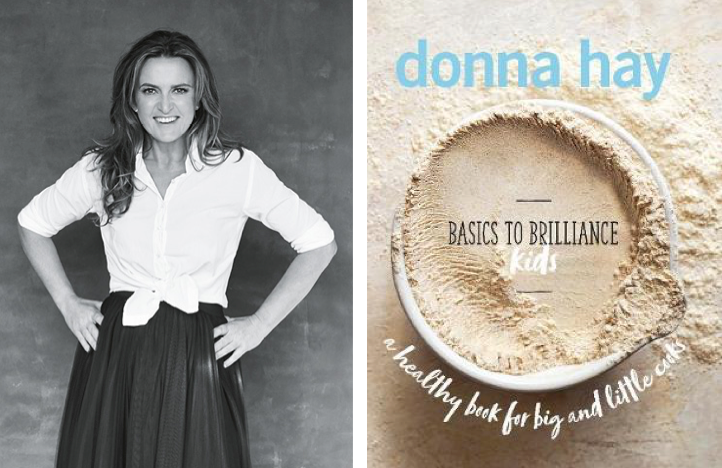 46. Zoë Foster-Blake
Zoë Foster Blake has done a decade of journalism writing for titles such as Cosmopolitan, Harper's BAZAAR and Sunday Style, as well as being the founder of all-natural Australian skin care line, Go-To.
Zoë has published four novels, Air Kisses, Playing the Field, The Younger Man and The Wrong Girl, as well as the dating and relationship book, Textbook Romance written in conjunction with Hamish Blake; and Amazinger Face, a collection of her best beauty tips and tricks.
Listen to Zoë's podcast with us about her latest hilarious children's book, No One Likes a Fart.
Visit Zoë's Booktopia author page.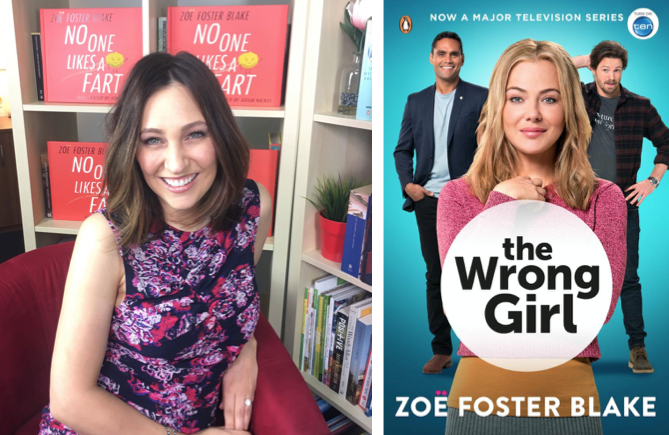 45. Fiona Palmer
Fiona Palmer lives in the tiny rural town of Pingaring in Western Australia, three and a half hours south-east of Perth. She has attended romance writers' groups and received an Australian Society of Authors mentorship for her first novel, The Family Farm.
She has followed on from its success with many more novels, all bestsellers. She has extensive farming experience, does the local mail run, and was a speedway-racing driver for seven years. Her latest book is Secrets Between Friends. Visit Fiona's Booktopia author page.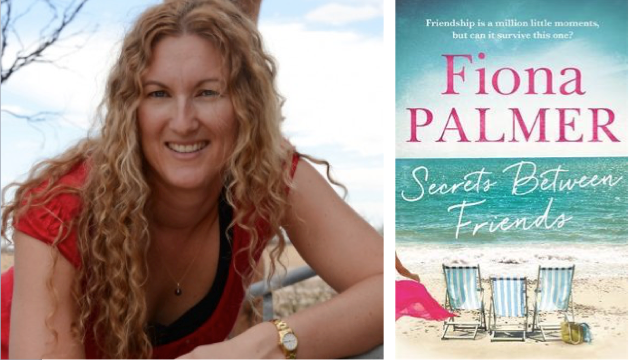 44. Fiona McCallum

Fiona McCallum spent her childhood years on the family cereal and wool farm outside a small town on South Australia's Eyre Peninsula. An avid reader and writer, she decided at the age of nine that she wanted to be the next Enid Blyton.
She completed her final years of schooling at a private boarding school in Adelaide. Fiona maintained her literary interests by writing poetry and short stories, and studying at TAFE via correspondence. In 2001 she realised her true passion lay in writing full-length fiction, and in 2002 completed her first manuscript.
Fiona writes "heart-warming journey of self-discovery stories". Finding Hannah is her latest book. Visit Fiona's Booktopia author page.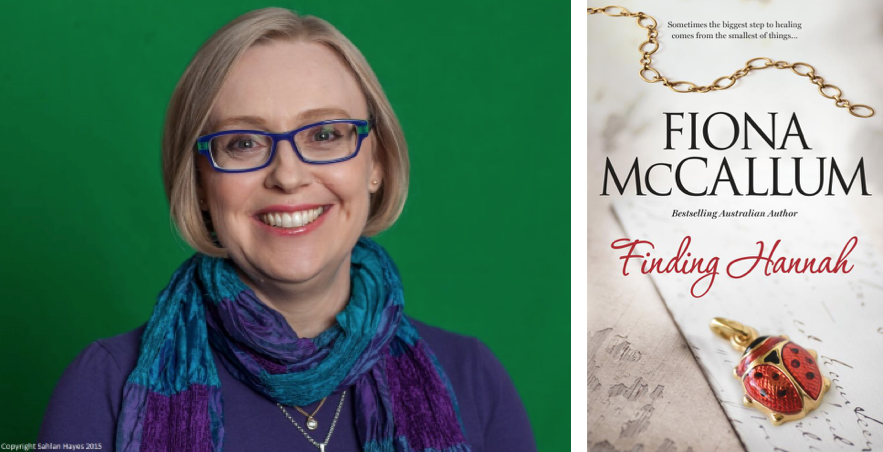 43. Rachael Treasure 
Tasmanian-born Rachael Treasure gets as excited about dung beetle activity in the soil as she does by beautiful writing. Rachael sparked a publishing boom in 2002 when her first novel Jillaroo woke the world up to contemporary women's stories beyond the city lights.
She has been dubbed an agricultural activist, farm feminist and literary pioneer and has worked as a rural journalist, radio broadcaster, truffle sniffer dog handler, professional wool classer, stock camp cook, drover, farm manager and working dog trainer.
Some of her novels include The Stockman, The Rouseabout and The Cattleman's Daughter. Her latest novel is Down the Dirt Roads. Visit Rachael's Booktopia author page.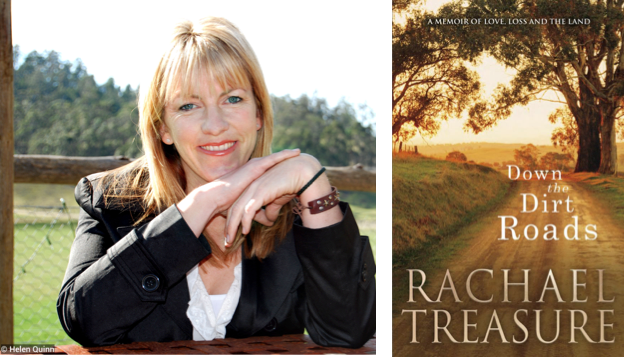 42. John Flanagan
John Flanagan's bestselling Ranger's Apprentice adventure series originally comprised twenty short stories, which John wrote to encourage his twelve-year-old son, Michael, to enjoy reading. The series has come a long way since then. Now sold to more than twenty countries, the series regularly appears on the New York Times Bestseller List and has been shortlisted in children's book awards in Australia and overseas.
John, a former television and advertising writer, lives with his wife, Leonie, in the Sydney.
Listen to John's latest podcast with us about his book, The Caldera, book 7 in The Brotherband Series. Visit John's Booktopia author page.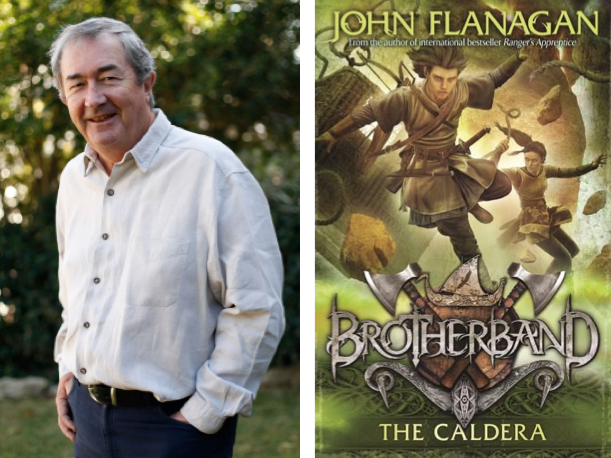 41. Tara Moss
Tara Moss is an author, journalist, TV presenter and human rights advocate. Her bestselling books include the acclaimed Mak Vanderwall crime fiction series and the Pandora English series.
Her first non-fiction book, the critically acclaimed The Fictional Woman, was published in 2014 and became a number one national non-fiction bestseller, and her iconic cover design, featuring her face labeled with 'fictions' or stereotypes about women won Best Non-Fiction Book Design at the Australia Book Design Awards in 2015 with HarperCollins Publishers.
Tara chats about her latest book Speaking Out on the Booktopia podcast. Visit Tara's Booktopia author page.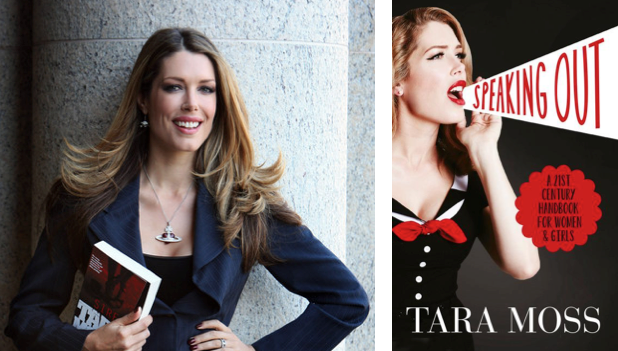 ---

40. Alison Lester
Alison Lester is one of Australia's most popular and bestselling creators of children's books. She has won many awards, including the 2005 Children's Book Council of Australia (CBCA) Picture Book of the Year Award for Are We There Yet? and the 2012 CBCA Eve Pownall Book of the Year Award for One Small Island.
Her picture books include Running With the Horses, One Small Island, Sophie Scott Goes South, and Kissed by the Moon.
Alison lives on a farm in the Victorian countryside. She spends part of each year travelling to schools around Australia, helping students and teachers develop their own stories. Visit Alison's Booktopia author page.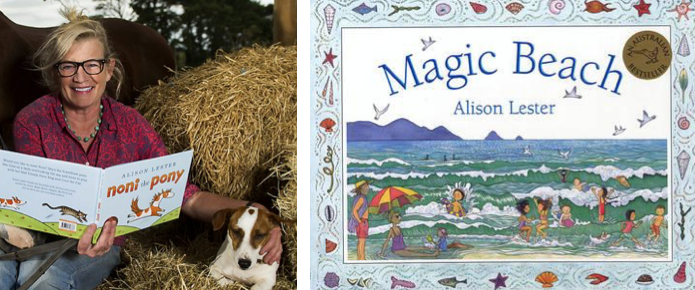 39. Garth Nix
Garth Nix was born in Melbourne, Australia. He previously worked as a literary agent, marketing consultant, book editor, book publicist, book sales representative, bookseller, and as a part-time soldier in the Australian Army Reserve.
Garth's books include the award-winning young adult fantasy Old Kingdom series; the dystopian novel Shade's Children; the space opera A Confusion of Princes; and a Regency romance with magic, Newt's Emerald.
His fantasy novels for children include The Ragwitch; the six books of The Seventh Tower sequence; The Keys to the Kingdom series; and the Trouble Twisters series and Spirit Animals: Blood Ties (co-written with Sean Williams). Garth's has recently released Goldenhand (2016), the next in The Old Kingdom Series. Garth chats about this latest book, Frogkisser!, on the Booktopia podcast.  Visit Garth's Booktopia author page.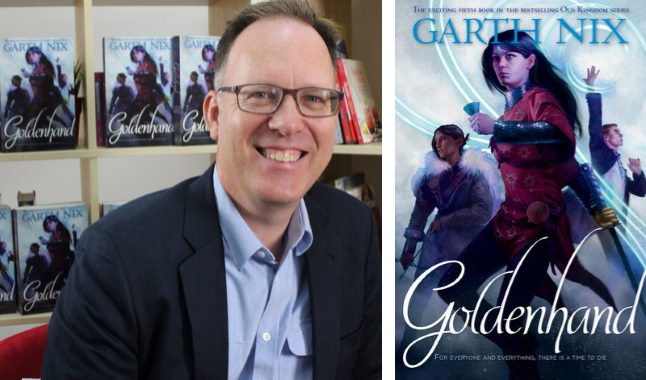 38. Shaun Tan
Shaun began drawing and painting images for science fiction and horror stories in small-press magazines as a teenager, and has since become best known for illustrated books that deal with social, political and historical subjects through surreal, dream-like imagery.
The Rabbits, The Red Tree, Tales from Outer Suburbia, Rules of Summer and the acclaimed wordless novel The Arrival have been widely translated and enjoyed by readers of all ages.
Shaun has also worked as a theatre designer, a concept artist for animated films including Pixar's WALL-E, and directed the Academy Award-winning short film The Lost Thing with Passion Pictures Australia. Visit Shaun's Booktopia author page.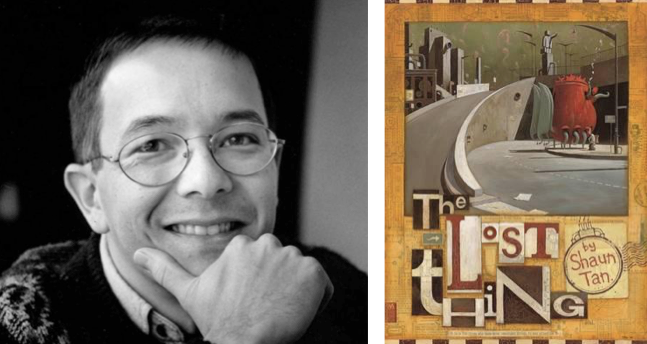 37. Kate Forsyth
Kate Forsyth is an internationally bestselling and award-winning author of more than thirty books, ranging from picture books, poetry, and novels for both children and adults.
Her most recent children's book is Battle of the Heroes. She completed a doctorate in fairytale retellings and her books have been published in 17 countries. She lives in Sydney, with her husband, three children, a rambunctious Rhodesian Ridgeback, a bad-tempered black cat, and many thousands of books.
Listen to Kate's podcast with us on her latest book Beauty in Thorns. Visit Kate's Booktopia author page.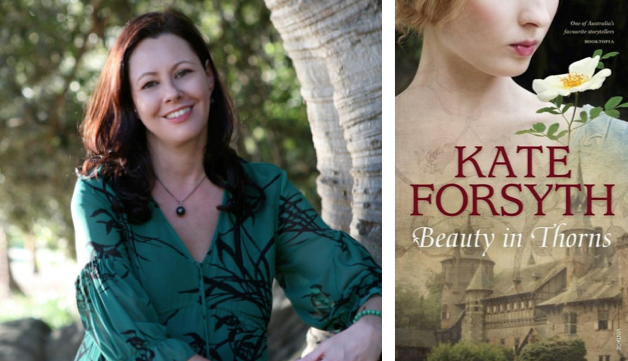 36. Geraldine Brooks
Geraldine Brooks is an author and journalist who grew up in the Western suburbs of Sydney. She worked as a reporter for The Sydney Morning Herald for three years as a feature writer with a special interest in environmental issues.
Geraldine has won many awards over the years, including the Greg Shackleton Australian News Correspondents scholarship to the journalism master's program at Columbia University in New York City, the Overseas Press Club Award for best coverage of the Gulf War and the Pulitzer Prize in fiction in 2006 for her novel March.
Her novels, Caleb's Crossing and People of the Book, were New York Times best sellers. Her first novel, Year of Wonders, is an an international bestseller, translated into more than 25 languages. She is also the author of the non-fiction works Nine Parts of Desire, Foreign Correspondence and The Idea of Home. 
Her latest book is The Secret Chord. Visit Geraldine's Booktopia author page.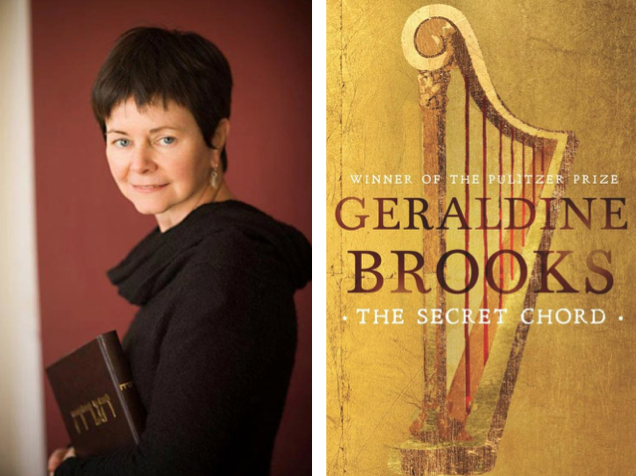 35. Jimmy Barnes
Jimmy Barnes is a Scottish-born rock singer/songwriter who grew up in Adelaide. His career, both as a solo performer and as the lead vocalist of the legendary band Cold Chisel, has made him one of the most successful and distinctive artists in Australian music history. 
Jimmy has sold over 12 million albums and he has been inducted into the ARIA Hall of Fame twice. Jimmy has released a two-part memoir of his life. The first, Working Class Boy, all about his rough childhood and the second, Working Class Man, about his life after he joined rock'n'roll band Cold Chisel.
Listen to our podcast with Jimmy on Working Class Boy and Working Class Man. Visit Jimmy's Booktopia author page.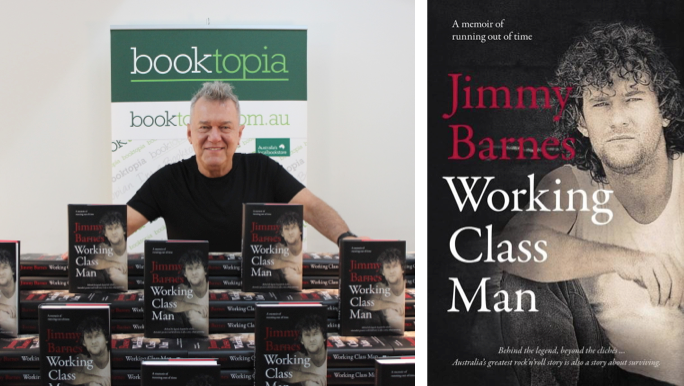 34. Peter FitzSimons
Peter FitzSimons is one of Australia's most prominent and successful media and publishing identities. He launched his journalistic career with The Sydney Morning Herald in 1989. Two years later he released two best-selling books and signed a contract with the Nine Network that resulted in him presenting current affairs and sports programs.
His association with Foxtel commenced in 1995 and continues to this day. In 2001 he was Australia's biggest selling non-fiction author with just under 250,000 sales. He duplicated that feat in 2004 with his book on Kokoda and had similar success in 2006 with his book on Tobruk. His latest history book is Burke and Wills and you can listen to his podcast with Booktopia here. He has also recently released The Great Aussie Bloke Slim-Down, you can listen to his podcast here.
Visit Peter's Booktopia author page.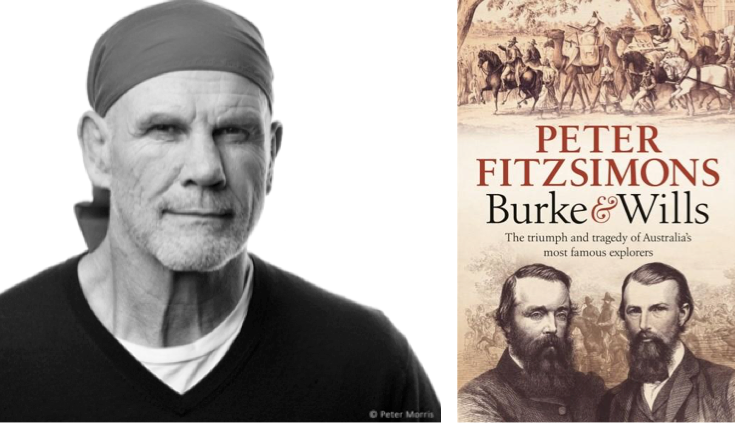 33. Isobelle Carmody
Isobelle Carmody is one of the world's most highly acclaimed authors of fantasy and young adult fiction. At fourteen, she began Obernewtyn, the first book in her much-loved Obernewtyn Chronicles, and has since written many works in this genre. Her novel The Gathering was joint winner of the 1993 Children's Literature Peace Prize and the 1994 CBCA Book of the Year Award, and Greylands was joint winner of the 1997 Aurealis Award for Excellence in Speculative Fiction (Young Adult category), and was named a White Raven at the 1998 Bologna Children's Book Fair.
Isobelle's work for younger readers includes her two series, The Legend of Little Fur, and The Kingdom of the Lost, the first book of which, The Red Wind, won the CBCA Book of the Year Award for Younger Readers in 2011. She has also written several picture books as well as collections of short stories for children, young adults and adults.
Isobelle's latest book is book 3 in The Kingdom of the Lost series, The Ice Maze. Listen to our podcast with Isobelle on this series.
Isobelle was voted Australia's Favourite Author in 2016! Visit Isobelle's Booktopia author page.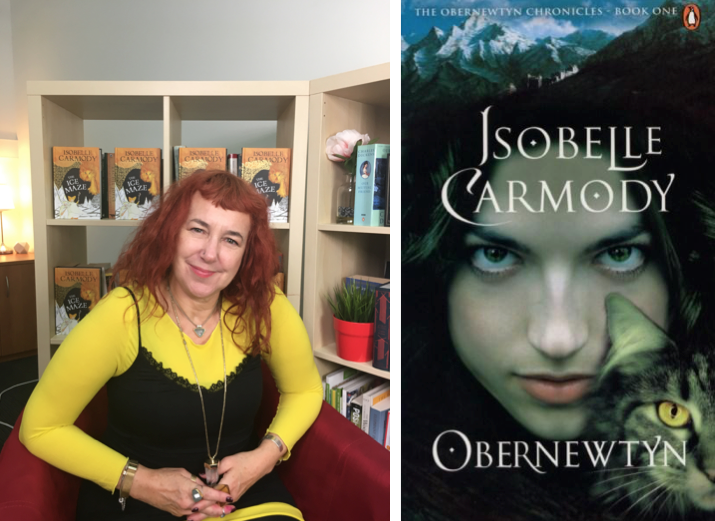 32. Rosie Waterland
Rosie Waterland is a media phenomenon. She rose to fame in 2014 with her laugh-out-loud funny recaps of The Bachelor, which had people clicking onto the Mamamia website in astounding numbers. Towards the end of the season, Mamamia was seeing daily traffic of over one million hits on the days her recaps appeared. Richard Glover called what she did 'the best television writing since Clive James'. Her Facebook page hit 20,000 likes in its first week. The Bachelor recaps she wrote had 6.6 million unique readers and 450,000 Facebook shares. 
The Anti Cool Girl was shortlisted for the 2016 Indie Book Awards and for the 2016 ABIA Awards for Biography of the Year, and also shortlisted for the 2017 Russell Prize for Humour Writing. She was also the Winner of the 2016 ABIA Awards People's Choice for the Matt Richell Award for New Writer of the Year.
Her latest memoir is Every Lie I've Ever Told, check out her podcast with us on her latest hit. Visit Rosie's Booktopia author page.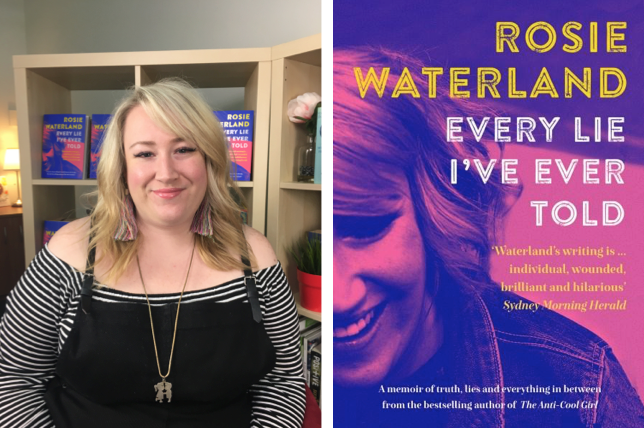 31. Kate Grenville 
Kate Grenville is one of Australia's best-known authors. She's published eight books of fiction and four books about the writing process. Her best-known works include the international best-seller The Secret River, The Idea of Perfection, The Lieutenant and Lilian's Story.
The Secret River has won many prizes, including the Commonwealth Prize for Literature and the Christina Stead Prize. It was shortlisted for the Man Booker Prize and the Miles Franklin Award. Several of her novels have been made into major feature films, and all have been translated into European and Asian languages.
In March 2010 Kate Grenville was awarded an Honorary Doctor of Letters by the University of New South Wales and in November 2012 she was awarded the same honour by the University of Sydney.
Kate's latest book is The Case Against Fragrance. Visit Kate's Booktopia author page.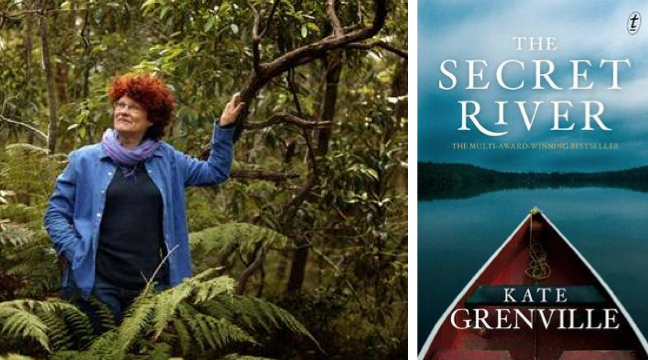 30. Magda Szubanski
So many Australians first fell in love with Magda Szubanski through her iconic role on hit-show Kath & Kim with her loveable character Sharon Strzelecki, not to mention her film roles in Babe and Babe: Pig in the City. 
Magda has since become one of the most prominent faces for Australia's Marriage Equality campaign and has twice been polled as Australia's most recognised and trusted personality.
Magda's memoir Reckoning is a heartbreaking, joyous, traumatic, intimate and revelatory work.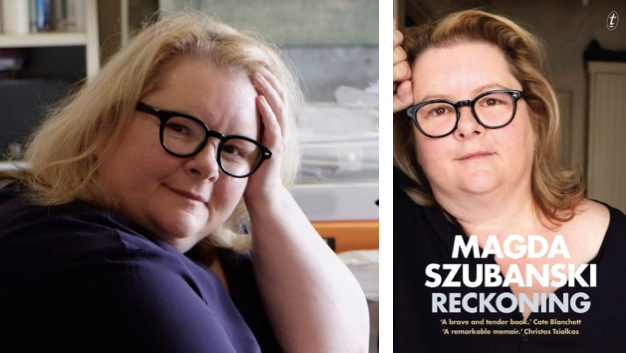 29. Kate Morton
Kate Morton's love of books began very early. Her favourites were those by Enid Blyton. It was a love deeply felt, for it is still mysteries and secrets that dance around the edges of Kate's mind, keeping her awake deep into the night, turning or typing pages.
Kate's first book, The House at Riverton (The Shifting Fog), was a Sunday Times #1 bestseller in the UK in 2007 and a New York Times bestseller in 2008. The Shifting Fog won General Fiction Book of the Year at the 2007 Australian Book Industry Awards (ABIA), and The House at Riverton was nominated for Most Popular Book at the British Book Awards in 2008.
Her second book, The Forgotten Garden, was a #1 bestseller in Australia and Spain, and a Sunday Times #1 bestseller in the UK in 2008. It won General Fiction Book of the Year at the 2009 Australian Book Industry Awards and was a New York Times bestseller in 2009. 
Kate has many other bestsellers, including The Distant Hours, The Secret Keeper and The Lake House. Her books are published in 39 countries and in 32 languages. She currently lives in London with her family and continues to write the sorts of books she can disappear inside. Visit Kate's Booktopia author page.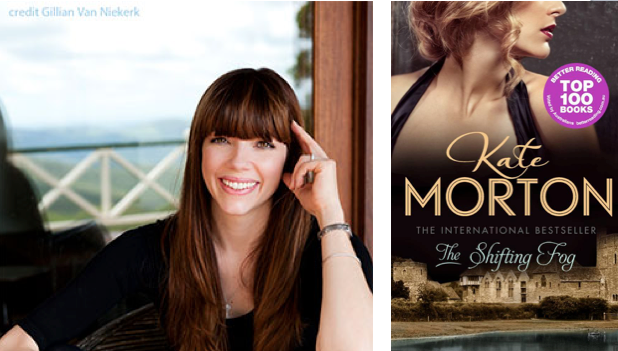 28. Richard Flanagan
Richard Flanagan was born in Longford, Tasmania, in 1961. His novels, Death Of A River Guide, The Sound Of One Hand Clapping, Gould's Book Of Fish, The Unknown Terrorist, Wanting and The Narrow Road to the Deep North have received numerous honours and are published in twenty-six countries. 
He directed a feature film version of The Sound Of One Hand Clapping in 1998. A collection of his essays is published as And What Do You Do, Mr Gable? The Narrow Road to the Deep North won the 2014 Man Booker Prize for Fiction.
Richard's most recent book is First Person. Visit Richard's Booktopia author page.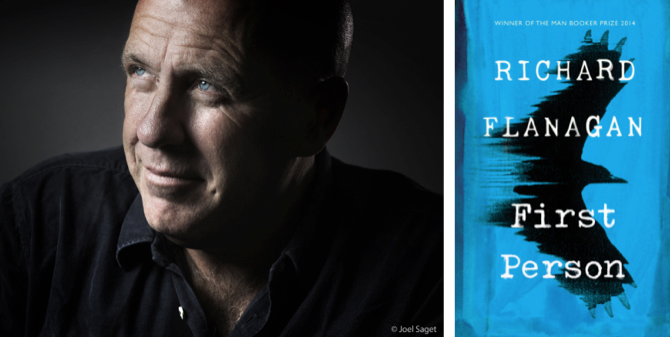 27. Helen Garner
Helen Garner's first novel, Monkey Grip, was published in 1977, and immediately established her as an original voice on the Australian literary scene.
Throughout her career, Garner has written both fiction and non-fiction. She attracted controversy with her book The First Stone about a sexual harassment scandal in a university college. She has also written for film and theatre, and has consistently won awards for her work.
Her most recent book is A Writing Life. Visit Helen's Booktopia author page.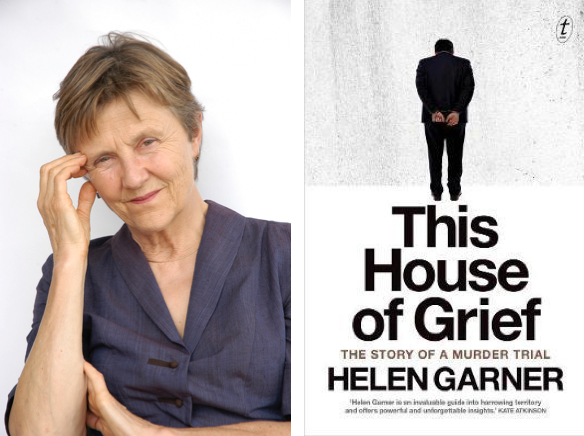 26. Morris Gleitzman
Morris Gleitzman grew up in England and came to Australia when he was sixteen. He was a frozen-chicken thawer, sugar-mill rolling-stock unhooker, fashion-industry trainee, student, department-store Santa, TV producer, newspaper columnist and screenwriter.
Then he had a wonderful experience. He wrote a novel for young people. Now he's one of Australia's most popular children's authors for his Once, Now, Then, After novels.

Visit Morris' Booktopia author page.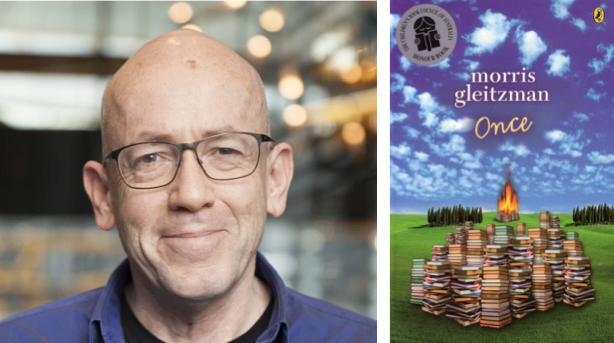 25. Judy Nunn
Judy Nunn's career has been long, illustrious and multifaceted. After combining her internationally successful acting career with scriptwriting for television and radio, Judy decided in the 90s to turn her hand to prose.
Her first three novels, The Glitter Game, Centre Stage and Araluen, set respectively in the worlds of television, theatre and film, became instant bestsellers, and the rest is history, quite literally in fact. 
Her subsequent bestsellers, Kal, Beneath The Southern Cross, Territory, Pacific, Heritage, Floodtide, Maralinga and Tiger Men confirm Judy's position as one of Australia's leading fiction writers.
Judy's latest novel is called Sanctuary. Visit Judy's Booktopia author page.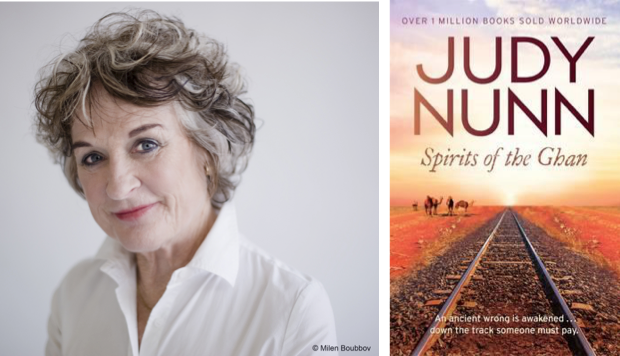 24. Jane Harper
Jane Harper was born in Manchester in the UK, and moved to Australia with her family at age eight. She has worked for the Hull Daily Mail, the Geelong Advertiser and the Herald Sun.
In 2014, Jane submitted a short story which was one of 12 chosen for the Big Issue's annual Fiction Edition.
That inspired her to pursue creative writing more seriously, and that year she applied for the Curtis Brown Creative online 12-week novel writing course. She was accepted with a submission for the book that would become her bestselling novel The Dry. Her latest book is called Force of Nature and we sat down to chat with Jane about this in our podcast.
Visit Jane's Booktopia author page.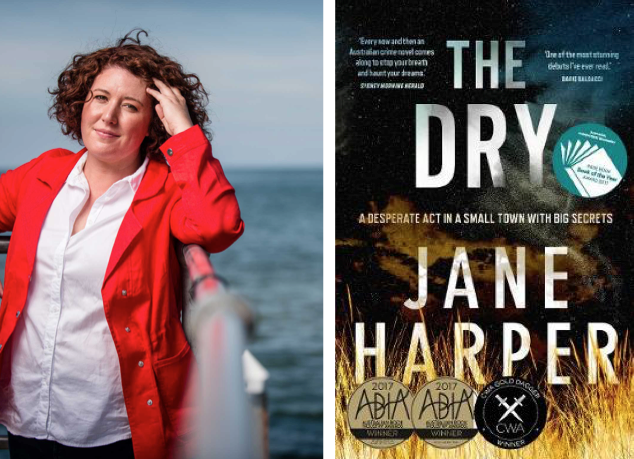 23. Colleen McCullough
Colleen McCullough was born in western New South Wales in 1937. A neuroscientist by training, she worked in various Sydney and English hospitals before settling into ten years of research and teaching in the Department of Neurology at the Yale Medical School in the USA. 
In 1974 her first novel, Tim, was published in New York, followed by the bestselling The Thorn Birds in 1977 and a string of successful novels, including the acclaimed Masters of Rome series. 
Colleen McCullough died January, 2015. Visit Colleen's Booktopia author page.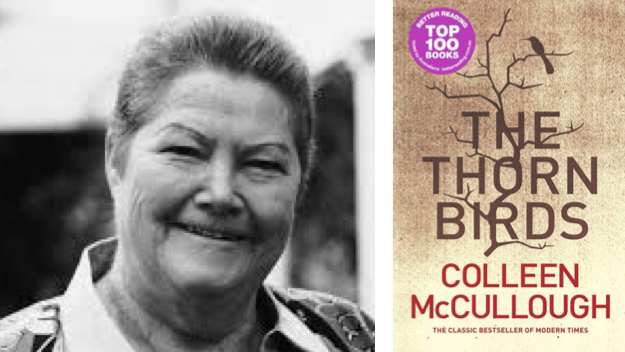 22. Emily Rodda
Emily Rodda is one of Australia's most successful, popular and versatile writers, who has won the Children's Book Council of Australia Book of the Year Award for a record five times. 
A former editor of The Women's Weekly, Emily is also the best-selling author of adult mysteries under her own name of Jennifer Rowe. Her children's books, for a range of ages and genres, exhibit a mastery of plot and character. 
Of Emily's many books, including her Deltora Quest series, her Rowan of Rin was the Children's Book Council of Australia's Book of the year for Younger Readers in 1994. Rowan and the Keeper of the Crystal was short-listed for the 1997 Children's Book Council of Australia's Book of the Year Award for Younger Readers. 
Visit Emily's Booktopia author page.
21. Fiona McIntosh
Fiona McIntosh was born and raised in Sussex in the UK, but also spent early childhood years in West Africa. Fiona's work is ever-popular, including The Chocolate Tin, The Perfumer's Secret, The Tailor's Girl, Tapestry, and Royal Exile, book 1 in her Valisar Trilogy Series.
Listen to Fiona chat to us about her most recent novel, The Tea Gardens, on the Booktopia podcast here.
Visit Fiona's Booktopia author page.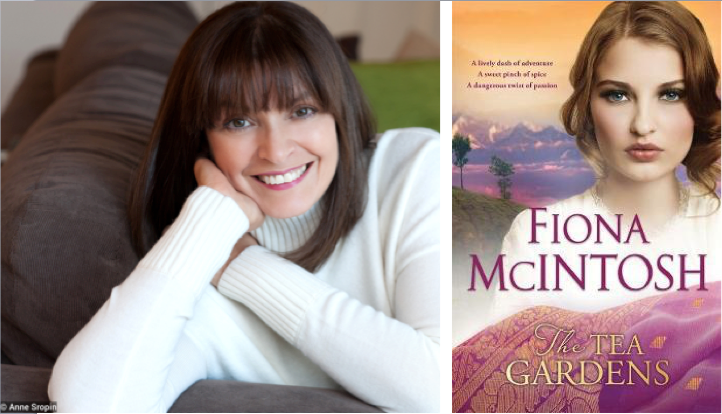 20. Tony Park
Tony Park was born in 1964 and grew up in the western suburbs of Sydney. He has worked as a newspaper reporter in Australia and England, a government press secretary, a public relations consultant, and freelance writer. His novels have been acclaimed bestsellers since his very first, Far Horizon. Some of his other books include African Sky, Ivory and Safari.
He is also a Major in the Australian Army Reserve and served six months in Afghanistan in 2002 as the public affairs officer for the Australian ground forces. He and his wife, Nicola, divide their time between Sydney and southern Africa where they own a home on the border of the Kruger National Park.
Tony's most recent book is The Cull. Visit Tony's Booktopia author page.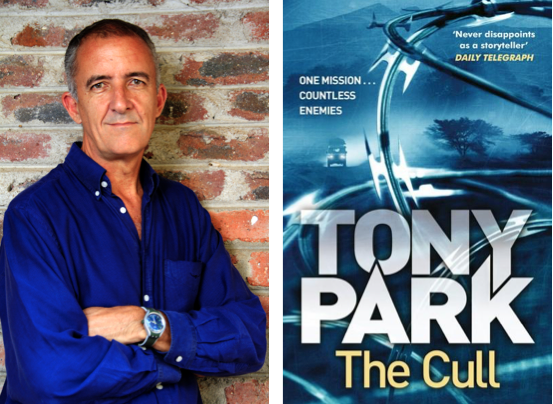 19. May Gibbs
May Gibbs (1877-1969) came to Australia at the age of four. Even as a child May drew and painted, encouraged by her parents. She studied art, both in Western Australia and in England, before settling in Sydney to follow a successful career as a writer and illustrator of children's books.
Her most famous book, Tales of Snugglepot and Cuddlepie, was published in 1918. Her bestselling series featuring the Gumnut babies, their friends and their foes, established an enduring mythology of the Australian bush for generations raised firmly on traditional European fairytales. In 1955, she received an MBE for her contribution to children's literature. Visit May's Booktopia author page.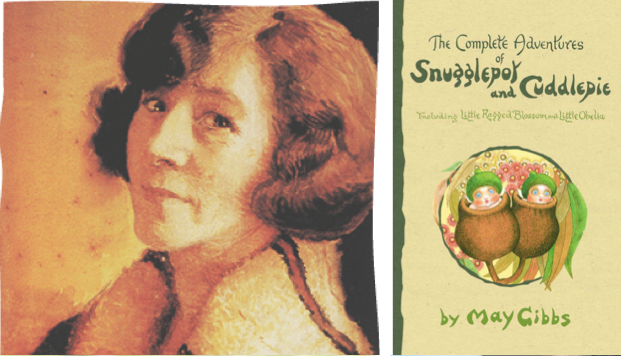 18. Jackie French
Jackie was the Australian Children's Laureate for 2014/15 and the 2015 Senior Australian of the Year. She is also an historian, ecologist, dyslexic, and a passionate worker for literacy; she believes in the right of all children to be able to read, and the power of books.
Jackie's writing career spans 25 years, 148 wombats, over 140 books, 36 languages, 3,721 bush rats, and over 60 awards in Australia and overseas. Her books range from provocative historical fiction such as Hitler's Daughter to the hilarious international bestseller, Diary of a Wombat with Bruce Whatley, as well as many nonfiction titles.
Jackie's most recent book is Facing the Flame and you can listen to our podcast with Jackie here. Visit Jackie's Booktopia author page.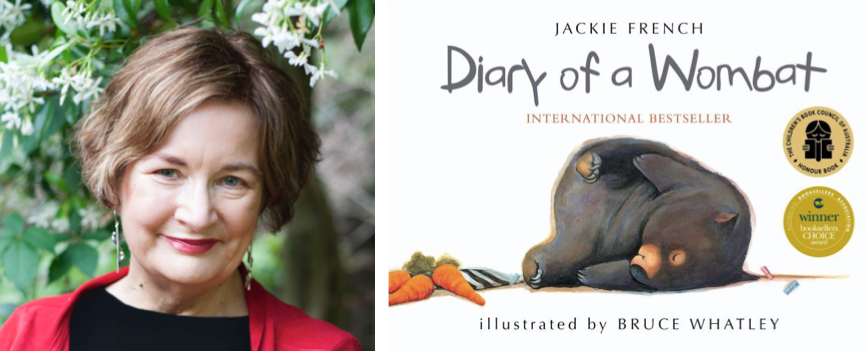 17. Graeme Base
Graeme Base is one of the world's leading creators of picture books. His alphabet book Animalia, received international acclaim when it was first published in 1986, and has achieved classic status with worldwide sales approaching three million copies. It has now inspired an animated TV series.
In 2003, his first novel for young readers, TruckDogs, was released. It was short-listed for the Children's Book Council of Australia Book of the Year Awards the following year. In 2009 Graeme produced the the fascinating, beautiful and challenging book Enigma.
Graeme's most recent book is Amazing Monster Detectoscope. Visit Graeme's Booktopia author page.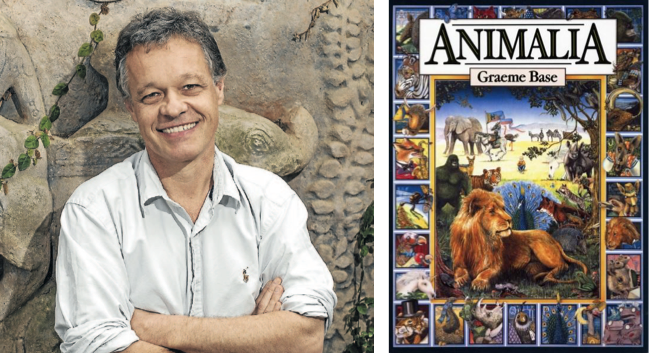 16. Hannah Kent
Hannah Kent is a Melbourne-based writer, born in Adelaide in 1985. Her first novel, Burial Rites, has been translated into over twenty languages and was shortlisted for the Baileys Women's Prize for Fiction (formerly the Orange Prize) and the Guardian First Book Award. It won the ABIA Literary Fiction Book of the Year, the Indie Awards Debut Fiction Book of the Year and the Victorian Premier's People's Choice Award, and has most recently been long-listed for the International IMPAC Dublin Literary Award.
Her second novel, The Good People, is set in pre-famine rural Ireland. Listen to Hannah chatting with us about The Good People. Hannah is also the co-founder and publishing director of Australian literary journal Kill Your Darlings. Visit Hannah's Booktopia author page.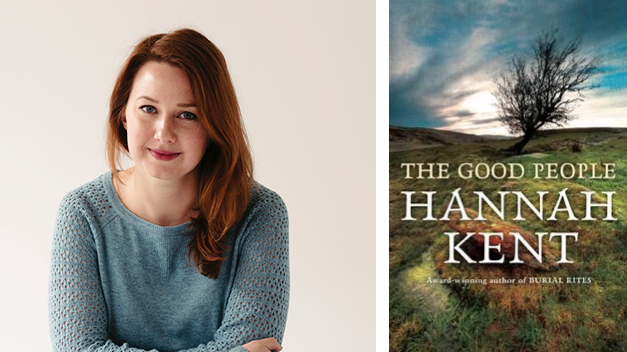 15. Banjo Patterson
Andrew Barton 'Banjo' Paterson (17 February 1864 – 5 February 1941) was an Australian bush journalist and author. He was popularly known as "Banjo" Paterson from his pen name, "The Banjo". He wrote many ballads and poems about Australian life, focusing particularly on the rural and outback areas, including the district around Binalong, New South Wales where he spent much of his childhood.
He is best known for his rousing folk classics The Man from Snowy River and Waltzing Matilda and is widely acknowledged as Australia's greatest and most popular balladist. His poems, written with great gusto and humour, celebrate all the romance and rough-and-tumble of old Australia. Visit Banjo's Booktopia author page.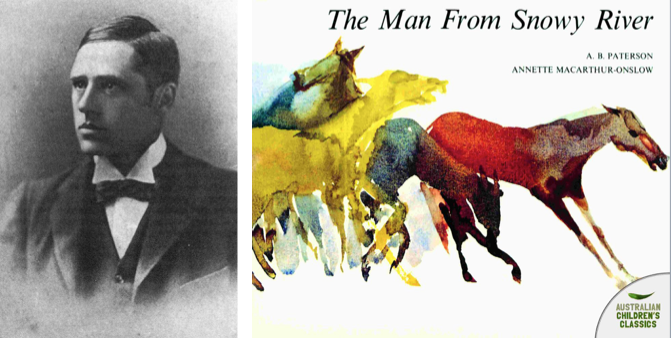 14. Luke Hines
Luke Hines won the hearts of the Australian public with his healthy food revolution on the hit show 'My Kitchen Rules', alongside his partner Scott Gooding. Luke is a qualified surf lifesaver, an internationally recognised personal trainer, and a lover of healthy, fresh food. He runs his own personal training business in Bondi and lives with his six-year-old black Labrador, Bailey.  
Luke's books include Eat Clean and his most recent Healthy Made Easy. Visit Luke's Booktopia author page.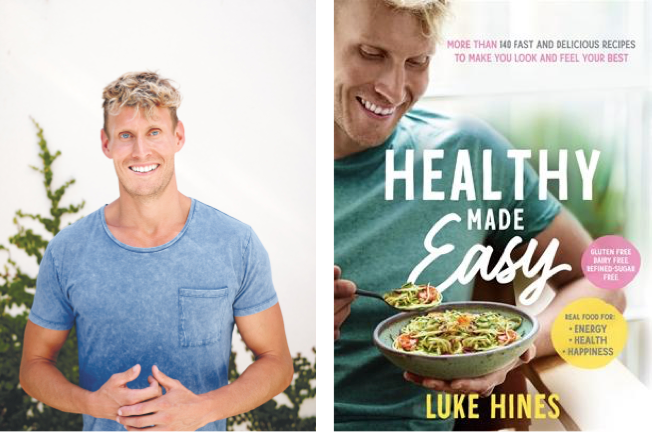 13. Rachael Johns
Rachael Johns is one of the most successful Romance Writers in Australia. In a relatively short space of time, Rachael has shown herself a force to be reckoned with, helping to bolster a new movement in Australian Romance writing.
At 17 she began writing, enlightened by the thought that she could create whatever ending she liked, and almost a decade later, after many, many attempts at writing different types of novels, she joined the Romance Writers of Australia association. It was there that Rachael learnt there was more to writing a book than just typing out random thoughts. She learnt about the craft, conflict, consistent characters, etc, and also discovered that she loved contemporary romance.
Some of Rachael's books include The Patterson Girls and The Art of Keeping Secrets. Rachael's most recent novel is called The Greatest Gift and you can listen to Rachael chat with us on The Booktopia Podcast here.
Visit Rachael's Booktopia author page.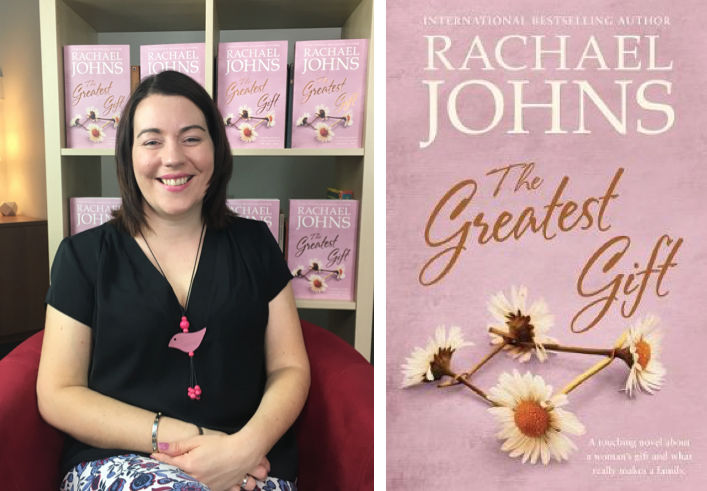 12. Paul Jennings
The Paul Jennings phenomenon began with the publication of Unreal! in 1985. Since then, readers all around the world have devoured his books.
Paul Jennings has written over one hundred stories and has been voted 'favourite author' over forty times by children in Australia, winning every children's choice award. The top rating TV series Round the Twist and Driven Crazy are based on a selection of his enormously popular short-story collections such as Unseen! which was awarded the 1999 Queensland Premier's Literary Award for Best Children's Book.
In 1995 he was made a Member of the Order of Australia for services to children's literature and was awarded the prestigious Dromkeen Medal in 2001. Paul has sold more than 8 million books worldwide. Visit Paul's Booktopia author page.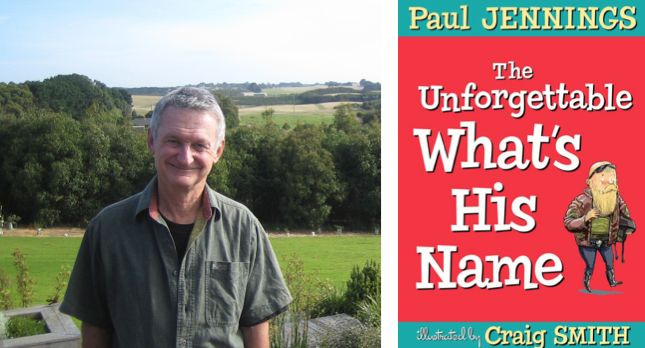 11. Markus Zusak
Australian author Markus Zusak grew up hearing stories about Nazi Germany, about the bombing of Munich and about Jews being marched through his mother's small, German town. He always knew it was a story he wanted to tell.
You may have heard of a little book called The Book Thief (now a major motion picture), which saw Zusak dubbed a 'literary phenomenon' by Australian and U.S. critics. Zusak is the award-winning author of four previous books for young adults: The Underdog, Fighting Ruben Wolfe, Getting the Girl, and I Am the Messenger.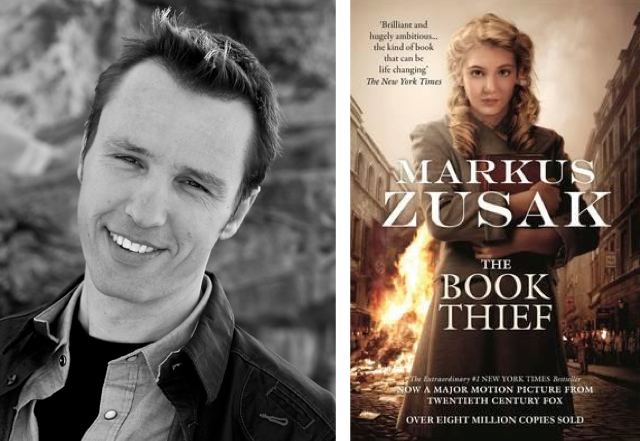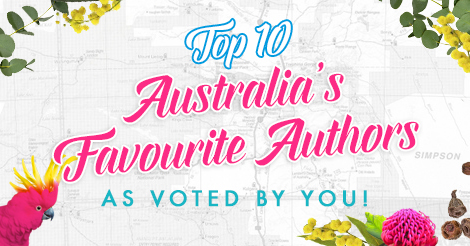 10. Di Morrissey
Coming in at number 10 is Di Morrissey – one of the most successful authors Australia has ever produced! She trained as a journalist, working in the media around the world. Her fascination with different countries; their landscape, their cultural, political and environmental issues, forms the inspiration for her novels. 
Di is a tireless activist for many causes: opposing large scale development and commercial food chains into Byron Bay NSW, fighting gas and mining intrusion into sacred lands in the Kimberly, and stopping massive and unnecessary power lines intruding into the Manning Valley NSW. Di also established The Golden Land Education Foundation in Myanmar.
Some of Di's many books include The Plantation, Monsoon, Rain Music and her most recent novel The Red Coast. Listen to our podcast interview with Di on The Red Coast here.
We have celebrated over 25 years of incredible Di Morrissey magic. Listen to our podcast with her on this incredible milestone here. Visit Di's Booktopia author page.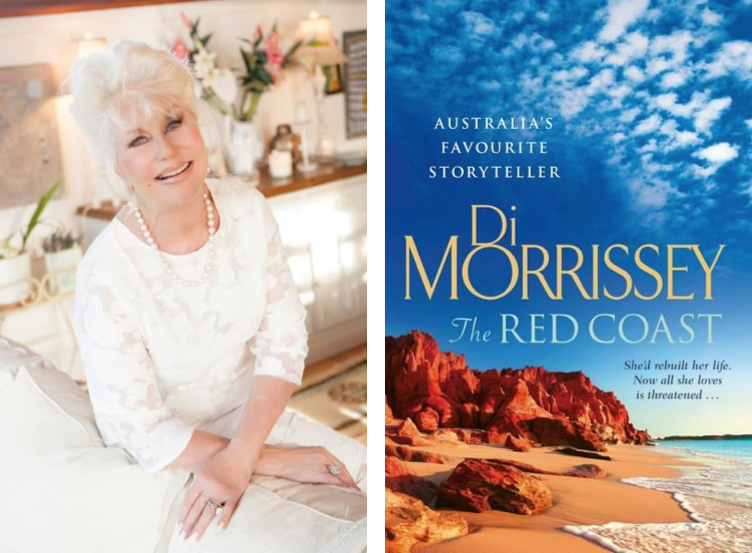 9. Andy Griffiths
Next up is Mr. Andy Griffiths. Who, you ask? PFFT, just one of Australia's most popular children's authors! From his bestselling, award-winning Treehouse series—now published in more than 30 countries—to the JUST! books (both illustrated by long-time friend and collaborator Terry Denton) and The Day My Bum Went Psycho, Andy's books have captivated and kept Australian kids laughing for more than twenty years. Adults, too. Many adults, all laughing hysterically.
Andy's books have been New York Times bestsellers, adapted for stage and television and won over 70 Australian children's choice awards. Andy, a passionate advocate for literacy, is an ambassador for The Indigenous Literacy Foundation and The Pyjama Foundation. Go Andy!
Visit Andy's Booktopia author page.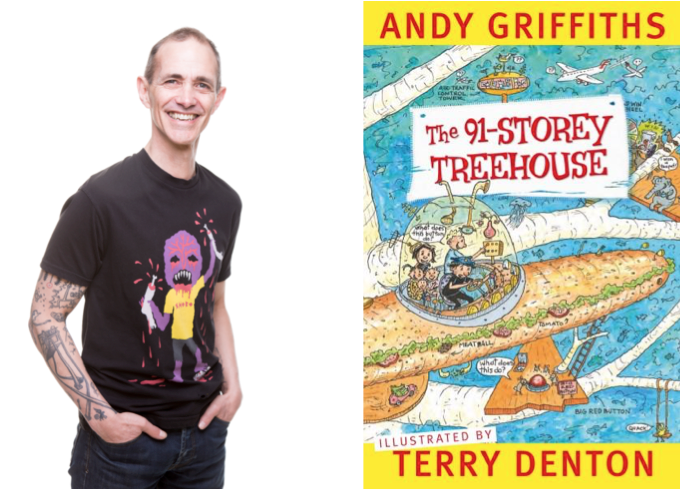 8. Monica McInerney
She's a star of Australian fiction. That's right, we're talking about Monica McInerney. We're now going to list some of her internationally bestselling novels. Ready? Take a deep breath. A Taste for It, Upside Down Inside Out, Spin the Bottle, The Alphabet Sisters, Family Baggage, Those Faraday Girls and At Home with the Templetons.
Those Faraday Girls was the winner of the General Fiction Book of the Year at the 2008 Australian Book Industry Awards. Her collection of short fiction, All Together Now, was shortlisted for the same award in 2009. At Home with the Templetons was shortlisted in the Popular Fiction category of the 2010 Irish Book Awards and in the Romantic Elements category of the 2011 Australian Romantic Book of the Year Awards. In 2006 she was the ambassador for the Australian Government initiative Books Alive, with her novella Odd One Out. Monica's latest novel is called The Trip of a Lifetime and you can listen to our interview with her here.
Monica grew up in a family of seven children in the Clare Valley of South Australia and has been living between Australia and Ireland for twenty years. She and her Irish husband currently live in Dublin. Visit Monica's Booktopia author page.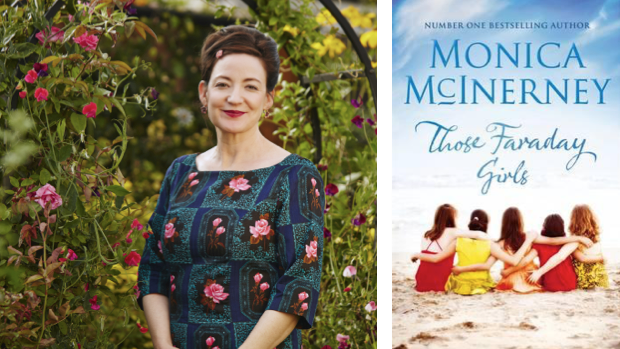 7. John Marsden
Whilst working at the prestigious Geelong Grammar School, following his dissatisfaction with his students' apathy towards reading and the observation that teenagers simply weren't reading any more, Marsden made the decision to write for teenagers. What a guy! Marsden then wrote So Much To Tell You in only three weeks (*impressed face*), and the book was published in 1987. The book sold record numbers and won numerous awards including Book of the Year as awarded by the Children's Book Council of Australia.
In 1993 Marsden published Tomorrow, When the War Began the first book in the Tomorrow series and his most acclaimed and best-selling work to date. Recently it was selected in the American Library Association list of 100 Best Books for Teens since 1966.
Marsden has won every major writing award in Australia for young people's fiction, including what Marsden describes as one of the highlights of his career, the 2006 Lloyd O'Neil Award for contributions to Australian publishing. This award means that Marsden is one of only five authors to be honoured for lifelong services to the Australian book industry. John Marsden was also nominated for the Astrid Lindgren Memorial Award in 2008, the world's largest children's and youth literature award, and the second largest literature prize in the world.
Visit John's Booktopia author page.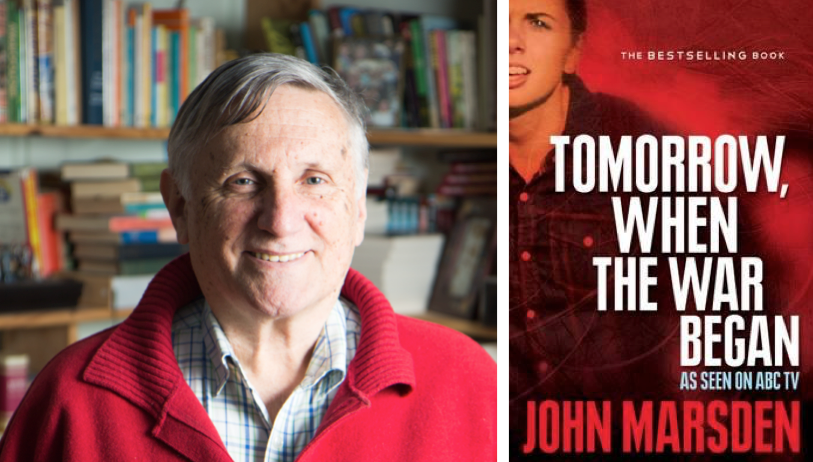 6. Bryce Courtenay
You may have heard of a little book called The Power of One. Or maybe you saw the movie? If you haven't seen or read this incredible story, please, GO NOW. Why? Much of it is based on Bryce's own life.
Bryce was born in 1933 in South Africa, in an isolate community, among farm folk and African people. Sent to 'boarding school', he was taught to box as a means to stay alive. Now, we don't want to say much more because that would spoil the story but, trust us, The Power of One is indeed a powerful story. More like 'the power of one BOOK'.
Some of Bryce's other books include Jessica, Tandia and The Australian Series – The Potato Factory, Tommo & Hawk and Solomon's Song.
Bryce Courtenay died in 2012 at his home in Canberra, Australia. He was 79. Courtenay is survived by his second wife Christine Gee and his children Adam and Brett.
Visit Bryce's Booktopia author page.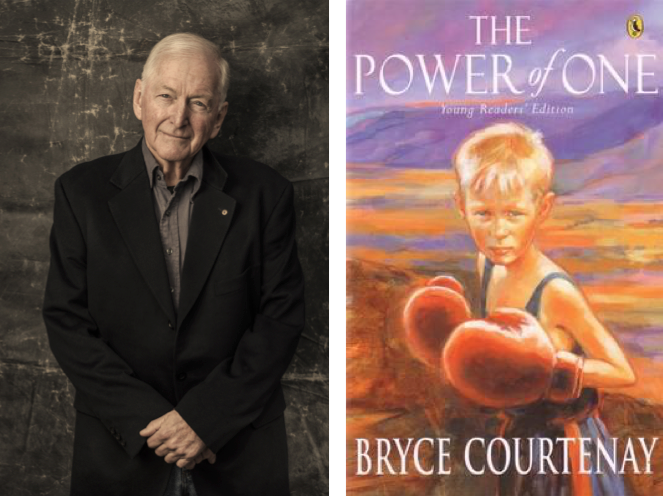 5. Tim Winton
Coming in at number 5 is the Tim Winton! Tim's literary reputation was established early when his first novel, An Open Swimmer, won the 1981 Australian Vogel Award; his second novel Shallows, won the Miles Franklin Award in 1984; and his third book, Scission, a collection of short stories, won the West Australian Council Literary Award in 1985. Tim has won the Miles Franklin Award four times (for Shallows, Cloudstreet, Dirt Music and Breath) and twice been shortlisted for the Booker Prize (for The Riders and Dirt Music).
That Eye, the Sky was adapted for the stage by Justin Monjo and Richard Roxburgh, and also made into a film. A second film adaptation was made of In the Winter Dark, featuring Brenda Blethyn.
Tim's fifth novel, Cloudstreet (ring a bell?), the story of two working-class families rebuilding their lives, was a huge literary and commercial success. Not to mention Breath, Eyrie, The Boy Behind the Curtain… just to name a few! 
We sat down to chat with Tim about The Boy Behind the Curtain, listen here.
Tim's upcoming novel is called The Shepherd's Hut. Visit Tim's Booktopia author page.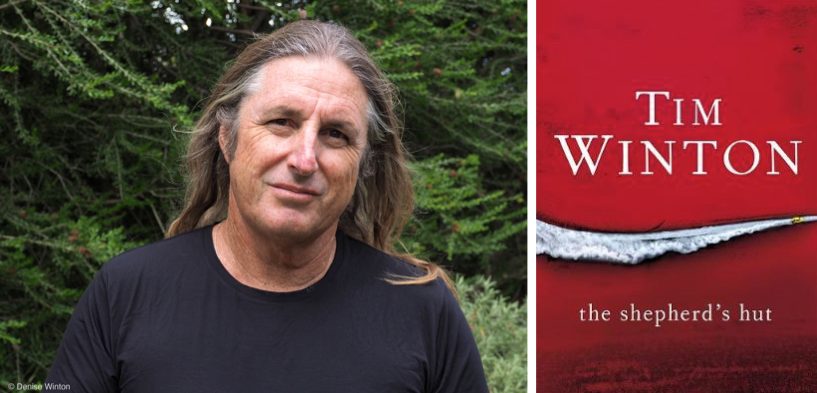 4. Anh Do
Time for a laugh with Anh Do, coming in at number 4. Anh is an author, actor and comedian – a real triple threat! He has appeared on many Australian TV shows such as Thank God You're Here and Good News Week, and was runner-up on Dancing With The Stars in 2007. So he can dance too? Unfair! Not to mention his talent with a paint brush. Anh gets up close and personal with Australian celebrities on his very own TV show, Anh's Brush with Fame, where he paints famous Aussies.
Some of Anh's recent books include installations in his WeirDo series, The Hotdog series and What Do They Do With All the Poo From All the Animals At the Zoo? Try saying that ten times fast. Anh has recently come out with his own story in The Happiest Refugee, a laugh-out-loud, reach-for-your-hanky story.
Visit Anh's Booktopia author page.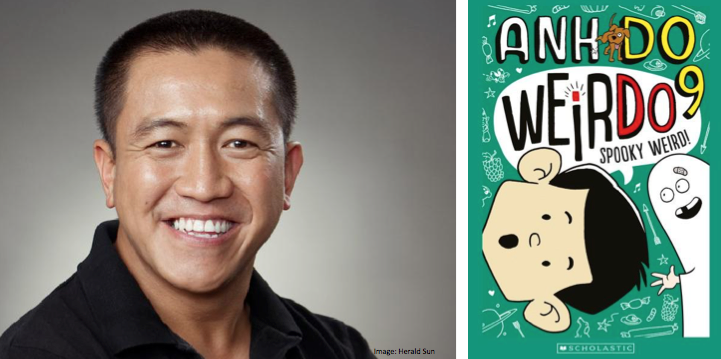 3. Mem Fox
We're up to the final THREE Favourite Australian Authors of 2018. Let's be honest, no one is really surprised that the incredible Mem Fox is sitting comfortable at #3. Some of Mem's books that you may have heard of (note the sarcasm) are Baby Bedtime, Ducks Away! and, of course, Possum Magic. 
Her first book, Possum Magic, is the best selling children's book ever in Australia, with sales of over three and a half million. And in the USA, Time for Bed and Wilfrid Gordon McDonald Partridge have each sold over a million copies. Time for Bed is on Oprah's list of the twenty best children's books of all time.
Mem Fox was born in Australia, grew up in Africa, studied drama in England, and returned to Adelaide, Australia in 1970, where she has lived with her husband, Malcolm, and daughter Chloe, happily ever after.
Listen to our interview with Mem on her recent book I'm Australian Too on the Booktopia podcast here. Visit Mem's Booktopia author page.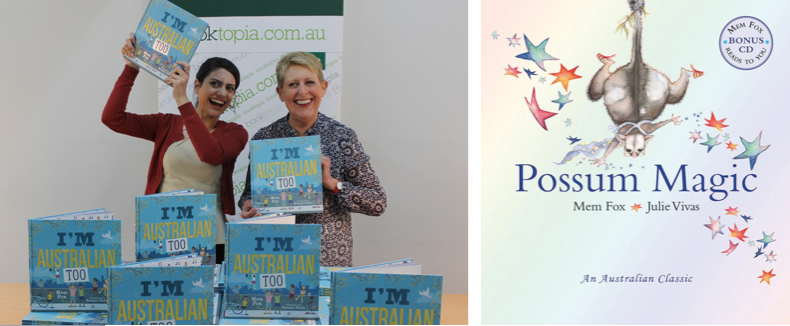 2. Liane Moriarty
Liane Moriarty is the Australian author of seven internationally best-selling novels, including Three Wishes, The Last Anniversary, What Alice Forgot, The Hypnotist's Love Story and the #1 New York Times bestsellers, The Husband's Secret, Big Little Lies and Truly Madly Guilty.
With the launch of Big Little Lies, Liane became the first Australian author to have a novel debut at number one on the New York Times bestseller list. Film and television rights were snapped up by Nicole Kidman and Reese Witherspoon and the series was a massive hit! Trust us, if you haven't read or watched it, go now!
Truly Madly Guilty also debuted at #1 in its first week of publication on the New York Times bestseller list and both Big Little Lies and Truly Madly Guilty were number one bestsellers in Australia. Listen to our podcast with Liane on Truly Madly Guilty here. Writing as L.M. Moriarty, Liane has also written a series of books for children.
A huge congratulations to Liane for being voted #2 in our #AusFaveAuthor poll! Visit Liane's Booktopia author page.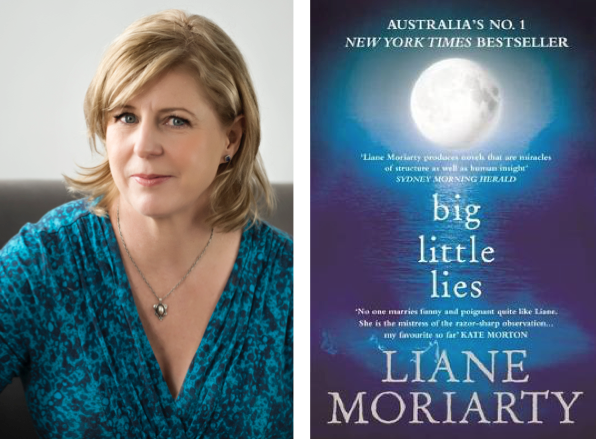 1. Matthew Reilly
Here it is – our NUMBER ONE Favourite Australian Author, as voted by you. Matthew Reilly, everybody! Congratulations Matthew on this amazing achievement and a huge thank you to everyone who voted for Matthew. We had over 1000 authors nominated for this poll and after thousands of votes, the public has spoken. Matthew was also voted our #1 Favourite Australian Author last year.
Born July 2nd, 1974, Matthew Reilly is an international bestselling author for novels including Ice Station, Temple, Contest, Area 7, Scarecrow, Hover Car Racer, Seven Ancient Wonders, The Six Sacred Stones, The Five Greatest Warriors and The Four Legendary Kingdoms.
Matthew has been published in over 20 countries and his books have sold over 7.5 million copies around the world. 
As a young man, Matthew wasn't too fond of set reading projects in high-school and was inspired to 'do it better'. He wrote and self-published Contest in 1996 while just 19 years old, deliberately aiming to have his book noticed by publishers who talent-scout at bookstores. His dedication and hard work paid off and now Matthew is the bestselling author he is today. His first industry-produced novel, Ice Station, was so popular it had to be reprinted six times in the first two years after publication!
Sit back and listen to our interview with Matthew on The Four Legendary Kingdoms, book four in his Jack West Jr. series.
Just a few hours ago, Matthew dropped that book 5 in his Jack West Jr. series, The Three Secret Cities, is coming our way this November and it's no surprise that his fans are going nuts (us included).
Visit Matthew's Booktopia author page.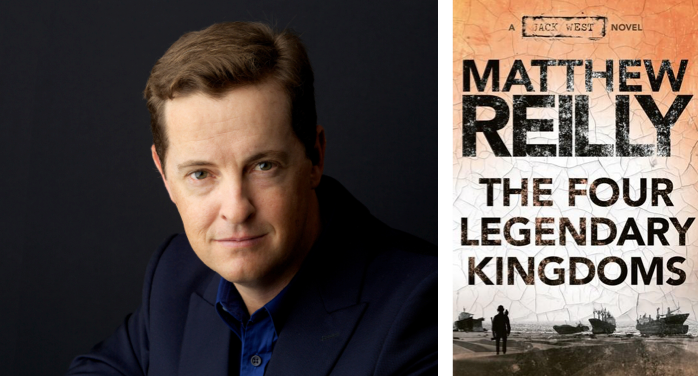 Once again, we'd like to thank you for all your nominations and votes! See you next year for #AusFaveAuthor.
Here is a list of the other authors who were in the finals:
Aaron Blabey, Amie Kaufman, Anna Campbell, Annabel Crabb, Caroline Overington, Christos Tsiolkas, Craig Silvey, Felice Arena, Jacqueline Harvey, Jay Kristoff, Jennie Jones, Josephine Moon, Karly Lane, Keri Arthur, Kerry Greenwood, Kylie Scott, Lynette Noni, Margareta Osborn, Melina Marchetta, Michael Robotham, Natasha Lester, Nicola Moriarty, Peter Watt, Sarah Wilson, Stan Grant, Tricia Stringer
Nominated authors featured in each heat are listed below: 
Heat 1:

A L Tait, A. B. Facey, Adam Spencer, Adrian Hyland, Alan Baxter, Alice Pung, Alison Evans, Allayne Webster, Amanda Knight, Amie Kaufman, Amy Andrews, Andrew P Street, Andrew Plant, Anna Spargo-Ryan, Annabel Crabb, Anne Gracie, Annie Seaton, Barbara Hannay, Brian Castro, Bryce Courtenay, C.S Pacat, Carmen Jenner, Cath Crowley, Cathryn Hein, Charlotte Nash, Christine Caine, CJ Duggan, Claire Saxby, Darren Groth, David Malouf, Delia Falconer, Di Morrissey, Dianne Touchell, Don Watson, Doris Pilkington, Duncan Ball, Duncan McNab, Eliza Henry-Jones, Ellen Van Neerven, Em Rusciano, Emily Webb, Emma Viskic, Fiona Higgins, Fiona McArthur, Gabrielle Tozer, Gail Jones, Garry Disher, Garth Nix, George Ivanoff, Geraldine Brooks, Glenda Larke, Hazel Edwards, Honey Brown, J.C. Burke, Jenny Ackland, Jessica Townsend, Jo Oliver, John Marsden, Julia Baird, Juliet Marillier, Kandy Shepherd, Kathryn Fox, Kaye Dobbie, Keri Arthur, Kerry Greenwood, Kimberley Freeman, Kirsty Eagar, Kylie Ladd, Liane Moriarty, Lili Saint Germain, Lily Malone, Lucy Treloar, Lynette Noni, M L Stedman, Marcus Clarke, Maria Lewis, Mark Abernethy, Mark Brandi, Markus Zusak, Marlee Jane Ward, Matthew Condon, Meg Caddy, Melissa Keil, Melissa Pouliot, Mem Fox, Michael Salmon, Miles Franklin, Morris West, Nene Davies, Nick Bland, Nigel Bartlett, Oodgeroo Noonuccal, Pamela Allen, Pamela Hart, Pepper Winters, Peter Temple, Rebecca Lim, Rebecca Raisin, Rebecca Shaw, Richard Yaxley, Rjurik Davidson, Robin Bowles, Rosanne Hawke, Ruth Park, Sally Hepworth, Sarah Ayoub, Sarah Barrie, Steph Bowe, Steven Herrick, Susan Murphy, T.M.Clark, Tania Chandler, Tony Parsons, Trudi Canavan, Vikki Wakefield, Wendy James, Wendy Orr, Xavier Herbert
Heat 2:
Aaron Blabey, Aaron L Speer, Adam Liaw, Adrian Beck, AJ Betts, Alex Miller, Alexis Wright, Alissa Callen, Amara Kent, Andrew McGahan, Andy Lee, Angela Meyer, Anita Heiss, Anita Maxwell, Anna Daniels, Anna Hackett, Anna Krien, Anna Romer, Anne Buist, Banjo Paterson, Beck Nicholas, Ben Pobjie, Brian Falkner, Bronwyn Parry, Bruce McCabe, Cath Ferla, Chloe Hooper, Christine Wells, Christopher Koch, Claire Zorn, Clive James, Corinne Fenton, Danny Parker, David Hill, Derek Hansen, Dr Karl, Ellie Marney, Emma Grey, Evan Green, Fiona Palmer, Fleur Ferris, Gabrielle Wang, Gary Kemble, George Johnston, Graeme Simsion, Grant Lock, Heather Rose, Helen Garner, Helen Razer, Henry Handel Richardson, Ian Irvine, Ilsa Evans, Isobelle Carmody, Jacqueline Harvey, James Clavell, James Colman, James Phelan, James Roy, Jane Harper, Jane Rawson, Janeen Brian, Janette Turner Hospital, Jeannie Baker, Jenn J McLeod, Judy Nunn, Kari Gislason, Kate Grenville, Kathryn Heyman, Kathy Lette, Kim Lock, Kylie Tennant, Leah Ashton, Libby Hathorn, Louise Guy, Magda Szubanski, Mark Smith, Mary Ann O'Connor, Meg Mason, Megan Jacobson, Meredith Appleyard, Michelle Irwin, Murray Bail, Myfanwy Jones, Nadia Wheatley, Natasha Lester, Nick Cave, Nicki Edwards, Nicola Moriarty, Nicole Alexander, Nicole Hayes, Nina Levine, Patricia Shaw, Peggy Frew, Peter FitzSimons, Phil Cummings, R A Spratt, Rachael Herron, Rachael Herron, Rachael Treasure, Rebecca Starford, Reece Carter, Rhonda Sermon, Richard Fidler, Richard Flanagan, Robert Drewe, Rosalie Ham, Rusty Young, Samantha Napier, Sami Shah, Shivaun Plozza, Sophie Green, Steven Amsterdam, Summer Land, Susan Duncan, Therese Creed, Tim Rogers, TJ Hamilton, Toni Tapp Coutts, Tristan Bancks, Victoria Purman
Heat 3:
Alan Brough, Alan Marshall, Allayne Webster, Amanda Lohrey, Andy Griffiths, Anthea Hodgson, Briohny Doyle, Bronwyn Stuart, Bruce Pascoe, Caroline Overington, Cheryl Adnams, Christopher Currie, Christos Tsiolkas, Clare Wright, Colleen McCullough, David Ireland, David Michie, Delwyn Jenkins, Dianne Maguire, Drusilla Modjeska, Elizabeth Harrower, Elliot Perlman, Ethel Turner, Evie Wyld, Fiona McIntosh, Frances Whiting, Gary Corby, Gavin McCormack, George Megalogenis, Georgia Blain, Georgina Penney, Gideon Haigh, Graeme Base, Greg Egan, Hannah Kent, Helen Dale, Holly Throsby, Inga Simpson, James Bradley, James Phelps, Jamila Rizvi, Jay Kristoff, Jenn McLeod, Jenny Sinclair, Jesse Blackadder, Joan Lindsay, Joan London, Jodi McAlister, Joy Dettman, Julie Anne Addicott, Juliet M Sampson, Justine Ford, Karen Brooks, Kate Belle, Kate Mildenhall, Katherine Scholes, Kathryn Bonella, Kay Maree, Kayte Nunn, Kerry McGinnis, Kim Scott, Krissy Kneen, Kylie Chan, Leah Purcell, Leanne Hall, Lila Rose, Lisa Ireland, LJM Owen, Lynnette Lounsbury, Mandy Magro, Mary-Anne O'Connor, Mary-Rose MacColl, Matthew Reilly, Maureen McCarthy, Megan Maurice, Melina Marchetta, Meredith Costain, Michael Leunig, Michael Pryor, Michael Robotham, Michael Wagner, Montana Ash, Nam Le, Nene Gare, Nevil Shute, Nicole Trope, Paul Ham, Randa Abdel-Fattah, Robert Dessaix, Robyn Davidson, Rosie Waterland, Ruth Clare, Sally Piper, Sally Rippin, Sandi Wallace, Sarah Goldman, Sarah Krasnostein, Sarah Ridout, Shane Jason Taylor, Shannon Curtis, Stan Grant, Stephanie Bishop, Steve Toltz, Sue Lawson, Sunni Overend, Susanne Gervay, Tania Ingram, Tara Eglington, Tara Moss, Terry Denton, Tess Woods, Thea Astley, Tim Sinclair, Tony Wilson, Traci Harding, Tracy Farr, Tricia Stringer, Vanessa Carnevale, Yassmin Abdel-Magied, Zana Fraillon
Heat 4:
Alan J Whiticker, Alison Lester, Alli Sinclair, Amanda Pillar, Amy Andrews, Andrew Giles, Andrew Rule, Andrian McKinty, Anh Do, Anna Campbell, Anna Funder, Annie West, Arthur Upfield, Belinda Alexandra, Benjamin Law, Ber Carroll, Brooke Sivendra, Chantal Fernando, Charlotte Wood, Chris Womersley, Colin Thiele, Craig Silvey, D.B.C. Pierre, David Hunt, Deborah Burrows, Dianne Blacklock, Dominique Wilson, Eden Summers, Elizabeth Jolley, Emily Rodda, Esther Campion, Felicity Young, Frank Moorhouse, Geoffrey Blainey, Gillian Mears, Greig Beck, Gus Gordon, Helene Young, Henry Lawson, J.L. Perry, Jackie French, Jaclyn Moriarty, Jane Harrison, Jay McLean, Jaye Ford, Jennifer Scoullar, Jimmy Barnes, Jock Serong, Joel Shepherd, John Birmingham, John Flanagan, John M. Green, Josh Donellan, Justine Larbalestier, Kandy Shephard, Kat T Masen, Kate Morton, Kathryn Ledson, Kerri Sackville, Kim Falconer, Kylie Scott, Laura Greaves, Leah Kaminsky, Lian Tanner, Liz Byrski, Loretta Hill, Madeleine St. John, Maggie Joel, Malcom Knox, Margaret McHeyzer, Margo Lanagan, Marianne de Pierres, Matt Stanton, Matthew J. Hellscream, Melanie Casey, Melissa Lucashenko, Meredith Jaffe, Michael Gerard Bauer, Michelle Douglas, MJ Hyland, Monica McInerney, Morris Gleitzman, Nakkiah Lui, Nicholas J Johnson, Nicole Hurley-Moore, Oliver Phommavanh, Pamela Freeman, Patrick White, Paul Collins, Paul Jennings, Pete Evans, Peter Carey, Peter Corris, Peter Helliar, Peter Watt, Pip Harry, Rachel Amphlett, Rhyll Biest, Robert Gray, Roland Perry, Ruth Starke, Sally Thorne, Sara Foster, Scot Gardner, Sean Williams, Stephanie Laurens, Steve Lewis, Sue Williams, Susan Johnson, Tara June Winch, Tea Cooper, Tim Ferguson, Tim Flannery, Tim Low, Tim Miller, Tim Winton, Trent Jamieson, Wanda Wiltshire, Warren Mundine, Zane Lovitt
Heat 5:
Ali Cobby Eckermann, Alison Croggon, Ambelin Kwaymullina, Andrew McGahan, Angela Slatter, AS Patric, Ashley Hay, Avril Tremayne, Belinda Murrell, Bernard Keane, Candace Dowds, Candice Fox, Cass Moriarty, Cassie Lane, Christina Stead, Christy Collins, Claire G Coleman, Clementine Ford, Daniel O'Malley, Deborah O'Brien, Don Watson, Donna Hay, Emily Gale, Emily Madden, Emily Maguire, Favel Parrett, Fiona Lowe, Fiona Marsden, Fiona McCallum, Fiona Wright, Fleur McDonald, Frank Hardy, Frederic Manning, Freya Blackwood, Genevieve Gannon, Georgina Penny, Gregory David Roberts, Helen Thurloe, Herb Wharton, Hugh Mackay, J. M. Coetzee, Jane Gleeson-White, Jared Thomas, Jennie Jones, Jennifer Fallon, Jenny Ackland, Jessica Anderson, Jessica Sepel, JM Green, John Silvester, Josephine Moon, Judith Rossell, Julie Koh, K M Golland, Karly Lane, Kate Bell, Kate Forsyth, Kate Llewellyn, Kate Sterrit, Kathryn Lomer, Katrina Germein, Kaz Cooke, Kim Mahood, Kim Wilkins, Kitty Boyes, L.A Larkin, Lauren Sams, Lee Kofman, Leigh Hobbs, Liam Pieper, Lian Hearn, Lisa Fleetwood, Luke Davies, Luke Hines, Magdalena McGuire, Margareta Osborn, Marion Halligan, Mark Tedeschi, Martin Boyd, Max Barry, Max Walker, Maxine Beneba Clarke, May Gibbs, Melissa Ashley, Merlinda Bobis, Michelle de Kretser, Michelle Sommers, Mick Elliott, N.R. Walker, Nick Earls, Nicola Marsh, Nikki Gemmell, Pamela Cook, Paul Livingston, Phillip Gwynne, Posie Graeme-Evans, Rachael Johns, Rachel Bailey, Richard Beasley, Rob Mundle, Robert Schofield, Robin Klein, Sally Morgan, Sam Bowring, Sara Douglass, Sarah Wilson, Shane Maloney, Shaun Tan, Sofie Laguna, Stephanie Alexander, Sue Whiting, Sulari Gentill, Thomas Keneally, Toni Jordan, Tony Birch, Tony Park, Trish Morey, Will Kostakis, William McInnes, Zoe Foster Blake
Wildcard:
Ade Andrews, Aimie Jennison, Aleesah Darlison, Alex McDiarmid, Alex Miles, Aleya Michelle, Alison Goodman, Alison Lloyd, Alison Stuart, Allison Rushby, Ally Blake, Amanda Bridgeman, Amanda Curtin, Amanda Holohan, Amanda Howard, Amber A Baradan, Ambriehl Khalil, Andrew Daddo, Andrew Joyner, Andrew Weldon, Angela Savage, Ann Mickan, Anna Branford, Anna Walker, Annabel Smith, Anthony Morris, Aria Peyton, Arthur Baysting, Ashlea Rhodes, Aunty Joy Murphy, Barry Jonsberg, Bec McMaster, Becca Van, Ben Hobson, Ben Newsome, Benjamin Gilmour, Bernadette Hellard, Beth Norling, Beth Prentice, Biff Ward, Bren MacDibble, Bren McDibble, Bret Harris, Brodie Lancaster, Bronwyn Bancroft, Bruce Whatley, C.J. Archer, Cally Black, Cameron Williams, Cari Silverwood, Cat Sparks, Catherine Mckinnon, Cathleen Ross, Charlotte Rose Hamlyn, Charmaine Clancy, Cherry Shephard, Chris Morphew, Chris Taylor, Chrissie Krebs, Christine Bongers, Christine Dibley, Christopher Richardson, Claire Christian, Claire G. Coleman, Clare Connelly, Colin Thompson, Coral Vass, Craig Cormick, Damean Posner, Damon Young, Dan Eddy, Daniel O'Malley, Dave Hartley, David Cox, David Harding, David Lawrence, David Leser, David Metzenthen, David Reiter, David Stavanger, Davina Bell, Deborah Abela, Deborah O'Brien, Demelza Carlton, Dianne Wolfer, Dionne Lister, Donna Keevers Driver, Donna Maree Hanson, Doris Pilkington Garimara, Dylan Coleman, Eleanor Kerr, Eleni Hale, Elizabeth Ellen Carter, Ellen Read, Elly Awesome, Emily Brewin, Evie Harper, Felice Arena, Fiona Archer, Fiona Greene, Fiona Robertson, Fiona Wood, Frane Lessac, Frank Woodley, Gabrielle Williams, Geoggrey McGeachin, Gerald Murnane, Gillian Polack, GJ Walker-Smith, Glenda Millard, Graham Potts, Harold John Hunt, Helen Allan, Helen Chebatte, Ian Andrew, Imogene Nix, Isabelle Li, Ivy Stone, J. Thiele, J.A. Collard, J.A. Low, J.M. Peace, Jack Dann, Jacquie Underdown, James Foley, James Moloney, Jane Abbott, Jane Godwin, Jane Jolly, Jane Tanner, Jani Kay, Jason Franks, Jen Storer, Jess Black, Jessica Walton, Jill Lever, Jo Sandhu, Joanne Dannon, John Heffernan, John Larkin, John Williamson, Jono Pech, Josephine Rowe, Josh Langley, Julia Lawrinson, Julian Assange, June Factor, Justin Woolley, Justine Clarke, Justine Flynn, Kaaron Warren, Kali Napier, Karen Collum, Karen J Carlisle, Karen Viggeres, Kate Bonham, Kate Forster, Kate Gordon, Kate McCarthy, Kate Murdoch, Kate Ritchie, Katherine Battersby, Kathryn Gauci, Katie Rowney, KE Osborn, Keith McArdle, Kelly Rimmer, Khloe Wren, Kia Carrington-Russell, Kim Cong, Kim Kane, Kim Lock, Kim Petersen, Kim Wilkins, Kirsty Manning, Kirsty Murray, Kristin Weidenbach, Krystal Sutherland, Kylie Hillman, Kylie Kaden, Kylie Price, Laura Elvery, Laura Sieveking, Lauren Loos, Lauren McKellar, Lea Scott, Leisa Rayven, Len Webster, Les Zig, Lesley Jones, Liam Tanner, Libby Gleeson, Lili Wilkinson, Liliana Anderson, Lisa Gibbs, Lisa L Hannett, Lisa Miranda Sarzin, Lisa Nicol, Lisa Wilyuka, Liz Wilcock, Louisa Masters, Louise Allan, Lucinda Brant, Lucy Estela, Lynette Washington, M.J. Tija, Maggie Christensen, Mandy Sayer, Marc Martin, Margaret Tanner, Margaret Wild, Marianne Delacourt, Marita Smith, Mark Barnes, Mark Greenwood, Mark Wilson, Marley Valentine, Martin Chatterton, Max Henry, Mel Campbell, Mel Teshco, Melanie Alexander, Melanie Milburne, Meredith Hooper, Michael Panckridge, Michelle Irwin, Michelle Somers, Mike Dumbleton, Miranda Riwoe, Mitch Vane, Narrelle M Harris, Ned Kelly, Neridah McMullin, Nevo Zisin, Nic Starr, Nick Falk, Nova Weetman, Omar Musa, Osamah Sami, Pat Clarke, Patricia Holland, Patrick Loughlin, Patti Roberts, Paul Newman, Penelope Janu, Peter Carnavas, Peter M. Ball, Peter Volkofsky, Pip Smith, Prue Mason, Quinn Eades, R.L. Sanderson, Rachel Flynn, Rachel Nightingale, Raewyn Caisley, Rajith Savanadasa, Randolph Stow, Ray Glickman, Rebecca Barber, Rebecca James, Rebecca Johnson, Rebecca McRitchie, Renae Hayward, Renae Kaye, Renee Conoulty, Renee Treml, Richard Newsome, River Savage, RJ Jones, Roanna Gonsalves, Robert Hood, Robert Lewis, Robert Lukins, Robert Newton, Robert Vescio, Robin Elizabeth, Robyn Cadwallader, Roland Harvey, Ronojoy Ghosh, Ros Baxter, Ros Moriarty, Rosalie Ham, Ross Watkins, Rowena Holloway, Royce Kurmelovs, Ruth Hegarty, Ruth Quibell, Ryan O'Neill, Sally Murphy, Samantha-Ellen Bound, Sandra Leigh Price, Sandy Vaile, Sarah Schmidt, Sarah Williams, Saroo Brierley, Sasha Wasley, Scott Westerfeld, Shandi Boyes, Shankari Chandran, Shannon Horsfall, Sharon M Johnston, Shastra Deo, Shay Bell, Sherryl Clark, Sidney Valentine, Simmone Howell, Simon Mitchell, Skye Melki-Wegner, Skyla Madi, Sonya Hartnett, Sophie Masson, Stacey McCoy, Stella Tarakson, Stephanie Parkyn, Stephen Dando-Collins, Steven Carroll, Steven Lochran, Stuart Daly, Sue Saliba, Susi Fox, T Gephart, T.R. Kester, Tamara Martin, Tamara Moss, Tania McCartney, Tansy Ranyer Roberts, Tess LeSue, The Listies, Thoraiya Dyer, Tim Harris, Tina Gephart, Tohby Riddle, Toni Griffin, Tony Cavanaugh, Tony Palmer, TP Hogan, Trinity Doyle, Turia Pitt, Ursula Dubosarsky, Velvet Reed, Victoria Carless, Walter Mason, Wendy Harmer, Will Elliott, Yvonne Mes, Zoe Morrison