WELCOME to the Booktopia Blog, the voice of Booktopia, Australia's Local Bookstore. Our regular contributors have over half a century of book industry experience between them. We also host blogs from some of the biggest names in books, along with exclusive interviews, competitions and videos.
Booktopia Blog Contributors:
The Booktopia Book Guru
(also known as John Purcell.)
John has been involved in the book industry for over twenty years. For ten of those twenty years he ran his own second-hand bookshop where he was able to talk books with book lovers all day long.
A writer and a reader, John hopes to share what he has learned about books with those who will listen and listen to those who are willing to share their knowledge in return.
Recently The Australian Women's Weekly announced to the world that John had been keeping a secret – click here to discover what that secret was.
Click Here to Read John's Posts
John is also one of the minds behind Booktopia's Twitter account and Booktopia's Facebook page
---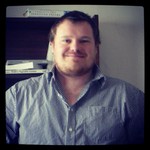 Andrew Cattanach:
Andrew is a contributor to The Booktopia Blog and has been shortlisted for The Age Short Story Prize. He enjoys reading, writing and sleeping though finds it difficult to do them all at once.
Andrew's favourite five books: Less Than Zero, A Personal Matter, Portnoy's Complaint, Blood Meridian and Iggy Pop: Open Up and Bleed
Click here to read Andrew's posts, and click here to follow him on twitter.
---
Caroline Baum : Booktopia's Editorial Director
Caroline Baum is a well known journalist and broadcaster. She has worked as founding editor of Good Reading magazine, features editor for Vogue, presenter of ABC TV's popular bookshow, Between the Lines, and Foxtel's Talking Books, and as an executive producer with ABC Radio National. She is a regular contributor to national newspapers and magazines and is in demand as a presenter at arts and literary festivals around the country and overseas.
Caroline writes Booktopia's monthly eNewsletter The BUZZ – click here to view the archive
View Caroline's Posts –  Click Here
---
Sarah McDuling:
Sarah is the editor of Booktopia's Young Adult Buzz and was raised on a steady diet of Enid Blyton and Tamora Pierce, which is perhaps why she has always harboured a secret desire to solve mysteries in the English countryside and/or vanquish evildoers with her mad swordfight-fighting skills.
Sarah loves books of all genres (though she has a particular weakness for classic crime and fairytale re-tellings). Her heroes are Sherlock Holmes, Harry Potter, Jean Valjean and Atticus Finch. She passionately dislikes sparkling vampires and books with the word "fifty" in the title.
She hopes to one day become the ruler a small country. Or, failing that, the owner of a large tropical island.
Sarah's Five Favourite Books: Persuasion, Jane Eyre, American Gods, A Heartbreaking Work of Staggering Genius and any given book by P. G. Wodehouse
---
You can find Booktopia at www.booktopia.com.auHave a look at our newsletters, or subscribe directly to our newsletters here.
---
Booktopia Affiliate Program
Do you have a website and want to make money sending referrals to Booktopia? We have an Affiliate Program that enables approved websites to act as Booktopia agents by sending referrals to our website.  Click here to find out more