The Booktopian
All the best bookish news from the past week, brought to you by the editor of the Booktopian, Olivia Fricot.
We remember Judith Kerr (1923-2019), the beloved children's book author and illustrator.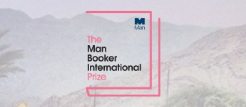 Omani author Jokha Alharthi and translator Marilyn Booth have taken home the coveted Man Booker International Prize for 2019!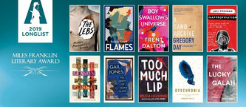 The longlist for the 2019 Miles Franklin Literary Award was announced earlier today - see all of the books and authors who made it!

Bill Gates reveals the 5 books he's read and loved (and which you should read).
Our watch is ended... Sarah recaps the last ever episode of Game of Thrones!
Game of Thrones is finally over, so why not read one of these six incredible fantasy books and book series?
We're really getting to the pointy end now... read Sarah McDuling's recap of Season 8 Episode 5 of Game of Thrones, "The Bells."
"It's storytelling at its finest - deeply touching, richly researched, and endlessly funny." - Ben Hunter reviews City of Girls, the latest novel from Elizabeth Gilbert!
"Full of high octane, action packed drama, and suspense, The Chain is a big, bold blockbuster of a read..." - read Sarah McDuling's review of The Chain!
Our fiction specialist Ben Hunter reads an awful lot of books. Here are three from this month that he's been loving...
Bronwyn Eley reviews A Thousand Ships, a powerful and beautiful re-telling of the story of the fall of Troy by Natalie Haynes.
Booktopia's Joel and Olivia sat down with journalist and editor Georgie Dent to chat about her upcoming memoir, Breaking Badly: How I Worried Myself Sick.
Amanda Hampson, author of Sixty Summers, is on the blog today to answer our Ten Terrifying Questions!
Read an exclusive Q&A with author Paige Toon, whose latest novel If You Could Go Anywhere is out now!
The Booktopian's editor Olivia Fricot chats with Sarah Perry all about her newest novel Melmoth and their mutual love of Gothic fiction.
Boy Swallows Universe is the biggest book in Australia right now - here, author Trent Dalton shares about why he wrote it.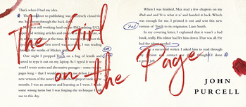 John Purcell breaks down just how the flawed characters of his novel The Girl on the Page came into being (and why he loves them so much).
Rohan Wilson, winner of the 2011 Australian/Vogel's Literary Award for The Roving Party, is on the blog to talk about how winning the prize changed his life.
On today's edition of What Katie Read, bestselling Australian author Kate Forsyth gives us the rundown on all of the books she's read and loved lately.
Bruce Pascoe came to Booktopia's head office to sign some copies of Young Dark Emu - the junior edition of his bestselling history book!
On the blog today is the dynamic mother-daughter duo P.C. and Kristin Cast, here to talk about their latest novel, The Dysasters.
It's National Simultaneous Storytime day! Join in by watching Matt Cosgrove read Alpacas With Maracas with us!
Laura Bloom, co-author of the brand new Dream Riders series, answers Booktopia's Ten Terrifying Questions!