The Booktopian
Margaret Atwood has announced a new book, The Testaments, which will be a sequel to The Handmaid's Tale 
Sarah McDuling shares her Highly Specific (and probably super unhelpful) Christmas Gift Guide
We have a very special signed copy of Fantastic Beasts: The Crimes of Grindelwald to give away to one lucky winner!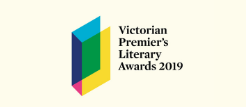 The Victorian Premier's Literary Awards have announced the shortlists for 2019
Eric Bana has been cast in the lead role of Aaron Falk in the upcoming film adaptation of The Dry by Jane Harper!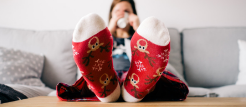 We have chosen our Top 10 Christmas Movies, and it was reallly hard! Seriously did we miss anything? Do you agree with our choices?
In case you haven't heard, there is a new film adaptation of Louisa May Alcott's Little Women in the works!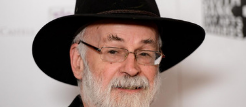 New show based on Terry Pratchett's Discworld, plus a look at the first pictures from The Woman in the Window movie

Sarah McDuling reviews Candice Fox's latest book in the Crimson Lake series, Gone by Midnight.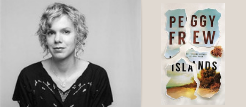 "Islands draws a tragic portrait of a family falling apart in the aftermath of a marriage." - Ben Hunter reviews Islands by Peggy Frew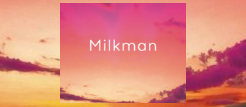 Ben Hunter reviews the 2018 Man Booker Prize Winning novel Milkman by Anna Burns
Booktopia's Bronwyn Eley reviews This Cruel Design by Emily Suvada

Nikki McWatters, author of 'Hexenhaus' and 'Liberty' answers Ten Terrifying Questions
Matt Davies, author of 'This Thing of Darkness' answers Ten Terrifying Questions
Australian author, Rachael Johns, answers questions about her new book, Lost Without You, her writing habits, favourite authors and more.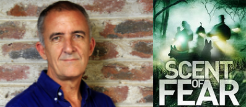 Interview with Australian Author Tony Park about his latest book, Scent of Fear, his writing habits, his favourite literary quote and more ...

Australian author, Kelly Doust, shares her Top 10 Escapist reads to get lost in!
Author Samantha Wheeler shares her Top 10 Tips for writing a novel based on a True Story.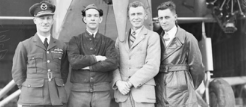 King of the Air by Ann Blainey is a brilliant biography examining the life of Australian Hero, Charles Kingford Smith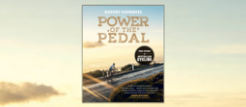 Author and journalist, Rupert Guinness, shares his thoughts on the The Power of the Pedal: The Story of Australian Cycling

Don't miss your chance to win a gift wrapped prize pack and exclusive print!
Author Sue Whiting shares her thoughts on the worth of fairytales and the importance of girl power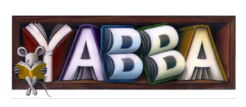 The winners for the 2018 YABBAs (Young Australians Best Book Awards) have been announced. Congratulations to all...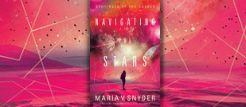 "Maria has me looking to the stars with her new epic novel Navigating the Stars!" Bronwyn Eley reviews Navigating the Stars by Maria V. Snyder