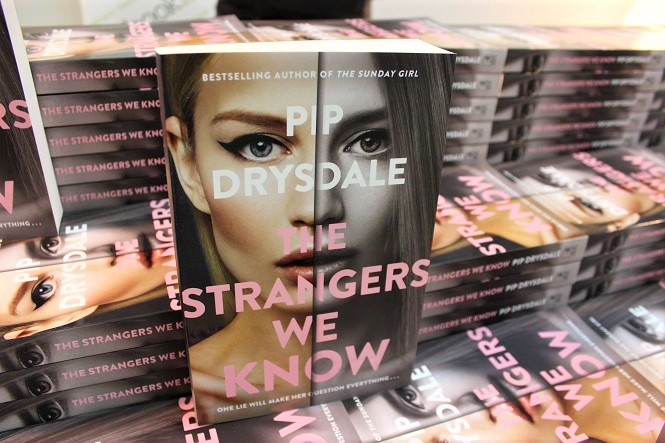 Welcome to a brand new content series from Booktopia – Book Breakdown! Consider this your inside look at how a book is published: what it takes, what the writing process looks like, how editing works, and how all of the pieces fit together to bring a book from an idea to a bookshelf. Our guest today is Pip Drysdale, the author of the psychological thriller The Strangers We Know. Read on!
---
How did you come up with the concept for your book, The Strangers We Know?
I was stunned by how many men were on dating apps, openly looking to cheat on their wives. Then I wondered what I might do if I saw the man I was married to on an app. And then I thought: hell, if he'd do that, what else might he be capable of? What other lies might he spin? Do we ever really know anyone properly? I then let my natural propensity for overthinking do the rest.
What came first, character or plot?
For me, they happen together, grow together and inform each other. I always think I know who everyone is at the beginning of a story and exactly how the plot will run, but I'm always wrong. I spend a lot of my writing time staring at the screen thinking: wow, I was not expecting that from you!
What does a typical writing day look like for you?
I wake up, put on coffee and write from bed for a couple of hours. I do that pretty much every single day. But I let the rest of the day unfold however it needs to – sometimes that will mean doing a lot of research, sometimes it'll mean watching Netflix and hiding under the covers, and sometimes it'll mean pulling a 14 hour writing day. But I've learnt not to push too hard; I've learnt to keep it fun.
Is your writing process the same each time, or does it vary?
I suppose it's the same. Step one is doing whatever I can to get into the head of the characters (I walk their route to work, wear their perfume, watch their TV shows etc). Step two is making sure I turn up on the page and try every day.
How do you work with your publisher? Do you come to them with a concept, or do you come to them with a first draft?
I come with a concept, a synopsis and a couple of rough chapters. Then we have a chat/brainstorming session. I make some changes to my idea. Then I write the first draft. But a lot of the plot and characterisation take shape as I'm working, not beforehand.
What was the editing process like for The Strangers We Know? How much did the editing process shape the book?
I love edits. I love anything that will make my work better. The edits on this book didn't so much alter the shape of it as made it tighter, fixed some pacing issues and made sure I was giving enough information about everything. But honestly, if they had altered the shape, I would have been up for that too. My focus is always on how to make the best book I can.
What's the first thing you do after you've delivered a finished book?
Freak out.
Did you have an idea in mind of what you wanted the book cover to look like?
Nope, but I love how it turned out!
Does the book match your initial overall vision of what you wanted it to be?
No, it's so much better than I originally planned it to be.
How do you feel now that the book is out in the world?
Hmmm… Relieved. Proud. Scared. Amazed. Excited. And keen to get back to work on my next one.
Thanks Pip!
Find out more about Pip Drysdale here
---
*available while stocks last.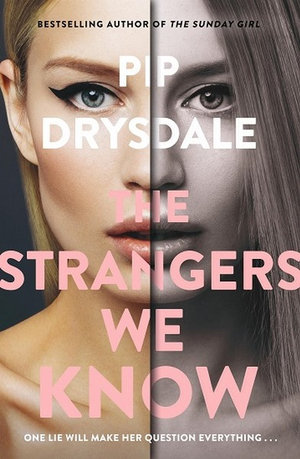 The Strangers We Know
Imagine seeing your loving husband on a dating app. Now imagine that's the best thing to happen to you all week …
When Charlie sees a man who is the spitting image of her husband Oliver on a dating app, her heart stops. Her first desperate instinct is to tell herself she must be mistaken – after all, she only caught a glimpse from a distance as her friends were laughingly swiping through the men on offer. But no matter how much she tries to push her fears aside, she can't because she took that photo. On their honeymoon...
About the Contributor