When Virginia Trioli first published a book called Generation F in 1996, she had no idea that it would still be needed twenty-five years later.
Written in the midst of a heated debate about sex and power relating to allegations of indecent assault at the University of Melbourne, Generation F offered its readers a compelling and vibrant argument for the continuing importance of feminism. Now, in the aftershock of the #MeToo movement and the subsequent revelations of sexual abuse within a number of global industries, it's being re-published for the first time with a brand new foreword and afterword.
Virginia visited Booktopia's head office last week to sign some copies of the new edition of her book, and we decided to take the opportunity to test her with some feminist bookish trivia. Watch below!
Booktopia's Joel and Shanu sat down with Virginia to chat about the book, the incident that sparked it all, Helen Garner's book The First Stone, the challenges we face now, the difference between the generations, and so much more.
Listen below (and grab your signed copy of Generation F before we sell out)!
---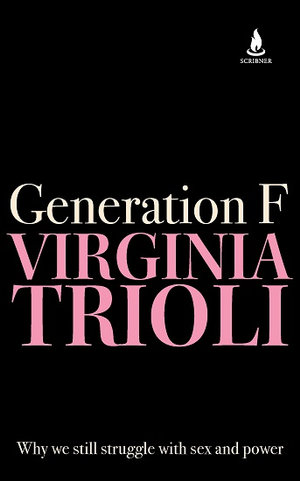 Generation F
Why we still struggle with sex and power
Twenty-five years ago, Australia was in the grip of another debate about sex and power.
In Generation F, the young award-winning journalist Virginia Trioli offered a vigorous, incisive and compelling argument for the ongoing need for feminism, while exploring her own bewilderment and anger. She described the real state of sexual harassment, violence, the workplace and the law in Australia: how most women just copped it, but those who felt able to confront it needed all the support they could get...
About the Contributor
Olivia Fricot is the Editor of the Booktopian Blog. After finishing a soul-crushing law degree, she decided that life was much better with one's nose in a book and quickly defected to the world of Austen and Woolf. You can usually find her reading (obviously), baking, writing questionable tweets, and completing a Master's degree in English literature. Just don't ask about her thesis. Olivia is on Twitter and Instagram @livfricot - follow at your own risk.
Follow Olivia: Twitter