Confession time: I LOVE Christmas shopping.
It's the best! Sure it means a little bit of brainstorming and more than a little bit of financial stress (everyone deserves ALL the nice things, OK?), but there's also nothing like that moment on Christmas morning when you're chilling on the lounge watching your loved ones unwrap something that brings them a whole lot of joy.
Most years, my go-to gift is a book (I know, shocker right?). I will admit that books can be a bit dicey when it comes to gift-giving, but I firmly believe that there's a book for everyone. You might just need to give the matter a good hard think, which is where Booktopia's very own Gift Guide comes in handy.
Last year, my predecessor and Spiritual Blog Mentor Sarah did a stellar job of picking books for all of her close family members, and I've decided to turn it into a bit of an annual thing. So, scroll down to see what you might find under my Christmas tree this year!
(Unless you're one of my family members, in which case LOOK AWAY!)
---
What to get your Dad (big crime fiction and thriller reader, very picky)
OK, this one's super easy, because my dad gave me very specific instructions about which book he wanted for Christmas (legend). Dad's a pretty big fan of crime-fiction but he's also very picky about what he does read, and he's requested this year that I buy him A Book of Bones by John Connolly, one of his faves. This book is the latest in the Charlie Parker series and it sees its eponymous hero chasing after the murderer of a young woman whose body has been found near an abandoned church.
I also know Dad's quite partial to a Jack Reacher book and I think you can't go wrong with Lee Child. The man just knows his stuff when it comes to writing taut, lean thrillers and the Jack Reacher series is one that keeps going from strength to strength.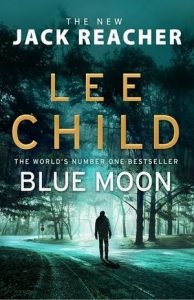 The latest book in the series, Blue Moon, sees Reacher take on the ruthless world of underground criminals in a nameless city. Good stuff.
---
What to get your Mum (loves a great book club read)
Book shopping for Mum is also super easy – we like similar books and we attend the same book club, so 9 times out of 10 I get it right.
(I never did manage to get Mum into Elena Ferrante, but she loved Normal People so I'm counting that as a win.)
Now, I read The Weekend by Charlotte Wood a little while back and loved it, and I just know that it's one Mum will also love. This story about three older women mourning the loss of their friend Sylvie (and their friendship) while they clean out her house is smart and funny and heart-wrenching in all the right ways. 10/10, would recommend.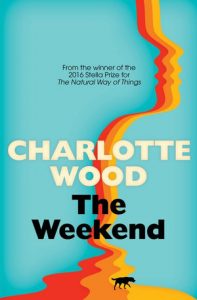 Unfortunately, my mum has already nabbed my reading copy of The Weekend and has presumably already gotten stuck into it. Luckily, I've found an alternative …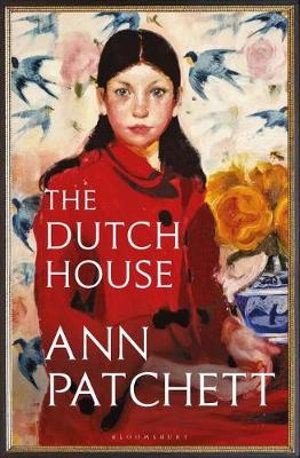 Ann Patchett's latest novel The Dutch House is a kind of dark fairytale wrapped in a compelling family drama about a magnificent old house in Pennsylvania and the war that plays out between its inhabitants – the Conroy children, Danny and Maeve, and their father's new wife Andrea.
Everyone at Booktopia who has read The Dutch House adored it and it's got the most stunning cover since Boy Swallows Universe, so it's safe to say that this one will be a winner come Christmas Day.
---
What to get your older sister (make-up artist, wildly unpredictable reading habits)
Here's where it gets tricky. I can never pick what kind of book my older sister will like … which makes it all the more fun to shop for her! She's a makeup artist and already has a ton of makeup books, but she loves a great fiction read and I think I know just the one.
I read Daisy Jones & the Six earlier this year and loved it so much. Set in the heady rock'n'roll scene of the late '70s and beyond and using the form of a transcript of interviews with former band members, this book tells the story of the rise and fall of a legendary rock band called Daisy Jones & The Six.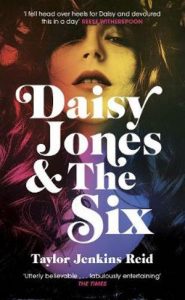 I also know that my sis loves certain kinds of fantasy novels and twisted psychological thrillers in the vein of Sharp Objects. So, my other pick would be Ninth House by Leigh Bardugo, which I think is the perfect combination of both.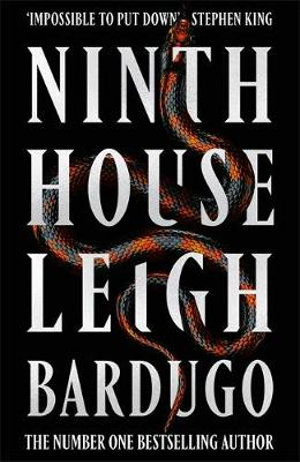 Bardugo's first adult fantasy novel has enough grit and attitude to keep you hooked until the very last page – I loved it and I have a feeling my sis might just love it too.
---
What to get your younger sister (actress, wants to read more books by women of colour)
My little sister is an impossibly cool person and is hands down my favourite person to book shop for. We have pretty similar tastes and she's also really good at picking up great little books that have flown under my radar. I've been trying to get her to read The Falconer by Dana Czapnik, but she recently told me that she wants to start reading more novels by women of colour (hell yes!).
So, my first pick is Bernardine Evaristo's Booker Prize-winning novel, Girl, Woman, Other – a love song to modern Britain and black womanhood that's got readers everywhere raving. (Full disclosure: I also really want to read this, so by giving it to my sis I'm also technically giving it to myself because I will 100% nab it off her at some point. Genius.)
Now, did I mention that my little sister is a total drama queen? Literally. I'm not just being mean – she's an actress and loves everything to do with theatre and performance. She also, like myself, happens to really love Fleabag, Phoebe Waller-Bridge's fantastic Emmy and BAFTA-winning show. Phoebe is an incredible dramatic talent with a real knack for getting under the skin of her audiences, so it's a good thing that she's just released a book: Fleabag: The Scriptures.
This book contains the filming scripts for the show alongside new writing from Phoebe and never-before-seen stage directions from the series. It's a glimpse into the mind of an incredible writer and performer that I think would be perfect for my little sis.
---
What to get your soon-to-be brother-in-law (not a big reader, amazing chef)
My older sister's fiance is a chef, so you can imagine that he doesn't get a lot of downtime to spend reading, but he works for one of the best barbecue joints on the NSW south coast and he knows a thing or two about good food.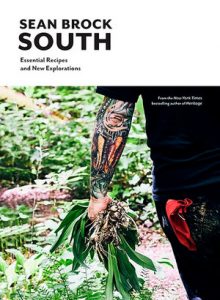 My pick for him would be South, the guide to cuisine from the American south from one of the chefs who knows it best – Sean Brock. From fried green tomatoes to smoked baby back ribs and from tomato okra stew to biscuits, South is the ultimate guide to Southern food that I think my sister's fiance would really love.
(My access to fried chicken would also increase exponentially. Win!)
---
What to get for your other sister's boyfriend (marathon runner and recent vegan)
My little sister's boyfriend is a delightful human. A graphic designer who is also quite the reader (mostly non-fiction), he recently ran a 42km marathon and is currently giving veganism a try.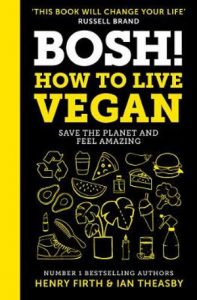 Bearing that in mind, I thought that How to Live Vegan, the latest book by the guys behind BOSH! (the biggest plant-based video channel on Facebook), would be a great pick for someone looking to make big lifestyle changes.
---
What to get for your music-obsessed bestie/flatmate
The friendship I have with my oldest best friend and flatmate was written in the stars.
When I met her back on the first day of kindergarten in 1998, we became instant friends. Little did we know that while we were bonding over paddle pop stick sculptures and the alphabet, her mum had spilt coffee all over my mum at the first day of school morning tea for parents. Like I said, meant to be.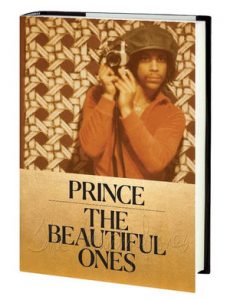 My bestie is a very busy bee, teaching music in a primary school part-time while also giving private lessons on the side. She loves music, and if you leave her alone with a piano it won't be long before she's belting out a tune.
With this in mind, I think she'd get a real kick out of Prince's stunning visual autobiography The Beautiful Ones – because who doesn't love singing along to 'Raspberry Beret'?
---
So there's my Christmas shopping list this year. What books will you be getting for your family members?
About the Contributor
Olivia Fricot is the Editor of the Booktopian Blog. After finishing a soul-crushing law degree, she decided that life was much better with one's nose in a book and quickly defected to the world of Austen and Woolf. You can usually find her reading (obviously), baking, writing questionable tweets, and completing a Master's degree in English literature. Just don't ask about her thesis. Olivia is on Twitter and Instagram @livfricot - follow at your own risk.
Follow Olivia: Twitter