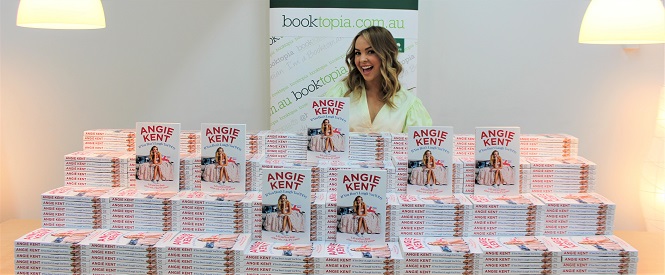 Angie Kent is the gorgeous reality TV superstar that we all know and love from shows like GoggleBox, I'm a Celebrity… Get Me Out of Here! and, of course, the latest season of The Bachelorette (admit it, you're as obsessed with this show as the next person).
Angie visited Booktopia last week and while she didn't give us any hints as to who will be the lucky winner of The Bachelorette, she did sign some copies of her new book. It's called If You Don't Laugh You'll Cry, and it's a collection of her wise, witty and unique views on life and love.
(You can grab a signed copy* here!)
We also heard that Angie Kent is a bit of a dog lover, so while she was here we asked her to indulge us by rating the dogs of Booktopia out of ten.
See how our dogs shape up in our video with Angie below!
Hold on – there's more!
We also have a podcast with Angie Kent, where Booktopia's Joel and Shanu asked her all about her book, life as a reality TV star, her upbringing, and much more.
Listen below!
---
*available while stocks last.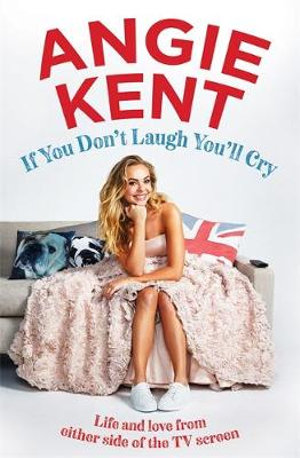 If You Don't Laugh You'll Cry
Australia's reality-show sweetheart Angie Kent gives her wise, witty and unique views on life, love and the things that matter from either side of the TV screen.
Angie Kent won hearts and friends when she partnered with best friend Yvie Jones to commentate from the couch as we watched them watching TV on Gogglebox. Then Angie proved a stalwart on the 2019 season of I'm a Celebrity ... Get Me Out of Here! And then she became the new Bachelorette. It's clear Australia can't get enough of Angie - and now she's going to give us some of her quirky, funny, warm-hearted wisdom on life, love...
About the Contributor
Olivia Fricot is the Editor of the Booktopian Blog. After finishing a soul-crushing law degree, she decided that life was much better with one's nose in a book and quickly defected to the world of Austen and Woolf. You can usually find her reading (obviously), baking, writing questionable tweets, and completing a Master's degree in English literature. Just don't ask about her thesis. Olivia is on Twitter and Instagram @livfricot - follow at your own risk.
Follow Olivia: Twitter