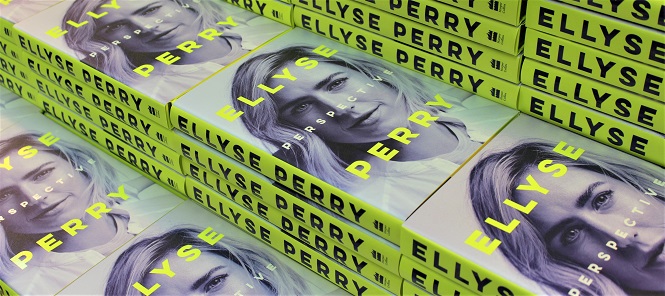 Ellyse Perry's career is one that's been dominated by incredible firsts and the kind of milestones that most aspiring sports stars could only dream of. You could say that her perspective on life is a little, well, unique.
Making her international debuts in both cricket and soccer at the age of just 16 (the first player of any gender to do so), Ellyse is on the fast track to becoming one of the most spectacular elite athletes in Australian history. Now, she's put all of her experiences into a beautifully-packaged, illustrated book called Perspective, in which she shares her insights on her career, her dreams and the value of hard work, perseverance, and balance.
We were privileged enough to have Ellyse visit Booktopia to sign some copies of Perspective, which you can order here.* Ellyse then sat down with Booktopia's Joel and Shanu to have a nice long talk all about the book.
Listen below!
---
*available while stocks last.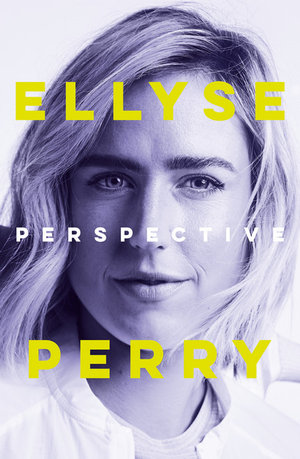 Perspective
A point of view, a state of mind - perspective is everything.
Ellyse Perry is among the all-time cricket greats - she's the only player, female or male, to represent Australia in both cricket and soccer World Cups, with her international debuts in both sports at age 16, and was the youngest ever Test debut at the age of 17 ... and she is just getting started. From the lessons of a high-performance athlete's career to appreciating the small things in life - this inspiring illustrated book, for fans of Ellyse Perry, features stories and reflections from her childhood and career on the themes of dreaming, belief, work, resilience, acceptance, opportunity...
About the Contributor
Olivia Fricot is the Editor of the Booktopian Blog. After finishing a soul-crushing law degree, she decided that life was much better with one's nose in a book and quickly defected to the world of Austen and Woolf. You can usually find her reading (obviously), baking, writing questionable tweets, and completing a Master's degree in English literature. Just don't ask about her thesis. Olivia is on Twitter and Instagram @livfricot - follow at your own risk.
Follow Olivia: Twitter