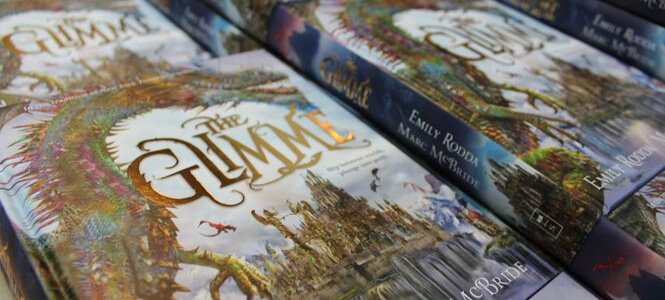 Very few children's fantasy authors have a legacy quite like Emily Rodda's.
Generations of Aussie kids were raised on her books – from Deltora Quest to Rowan of Rin, her stories enraptured hundreds of thousands of young readers who continued to adore her books long after leaving childhood. But to this CBCA-winning author, becoming a writer was the most natural thing in the world.
"I loved reading as a child so much myself, and the books I read meant so much to me," says Emily. "It's one of the reasons I thought that, well, there couldn't be anything better than to be a writer of such stories."
This week, Booktopia played host to Emily Rodda in celebration of her latest book, The Glimme. "Glimme" is an old word meaning radiance or light, but in Emily's new book it's the name of a world that exists just out of sight, one that you might just catch a glimpse of beyond the clouds when the sun is setting. The Glimme tells the story of a boy who slips out of one world into another, and who soon sets off on a quest to avert the course of a terrible war between dragons and humans.
It's lavishly illustrated by Marc McBride (with whom she collaborated on Deltora Quest), but it's also a book that simply wouldn't exist without him – he literally inspired it.
Emily recalls tidying up her writing room after finishing one writing project, when she got an email from Marc out of the blue, in which he revealed to her that he had an idea for a story. Despite having over a thousand images drawn up, Marc simply couldn't make the story work but there was one person that he knew could: Emily Rodda. So he sent her some of the illustrations he had made, pleading for her to work on it with him.
"Honestly, they were just so wonderful, so evocative, so utterly inspirational," Emily says.
Scrolling through Marc's illustrations, she began to see a story take form within her mind almost immediately. Within a week she had a basic story concept pinned down and within a month she had emailed Marc with a synopsis.
"I can honestly say that it was one of the most magical experiences of my writing life writing it, because of the way it began," says Emily.
The rest, as they say, is history.
Last week, Emily came to Booktopia to sign some copies of The Glimme and to sit down for a podcast with a very starstruck Sarah McDuling and Bronwyn Eley. Have a listen below and grab a signed copy (be quick – these are extremely limited!).
---
---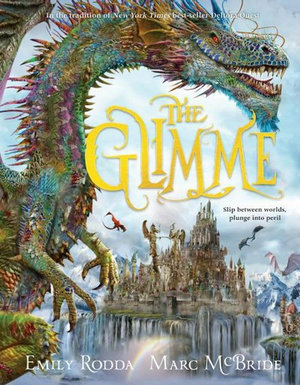 The Glimme
Lone Annie sees dragons in your future... She sees giants. She sees fire and water. She sees death.
Finn's life in the village of Wichant is hard. Only his drawings of the wild coastline, with its dragon-shaped clouds and headlands that look like giants, make him happy. Then the strange housekeeper from a mysterious clifftop mansion sees his talent and buys him for a handful of gold and then reveals to him seven extraordinary paintings. Finn thinks the paintings must be pure fantasy-such amazing scenes and creatures can't be real...
About the Contributor
Olivia Fricot is the Editor of the Booktopian Blog. After finishing a soul-crushing law degree, she decided that life was much better with one's nose in a book and quickly defected to the world of Austen and Woolf. You can usually find her reading (obviously), baking, writing questionable tweets, and completing a Master's degree in English literature. Just don't ask about her thesis. Olivia is on Twitter and Instagram @livfricot - follow at your own risk.
Follow Olivia: Twitter