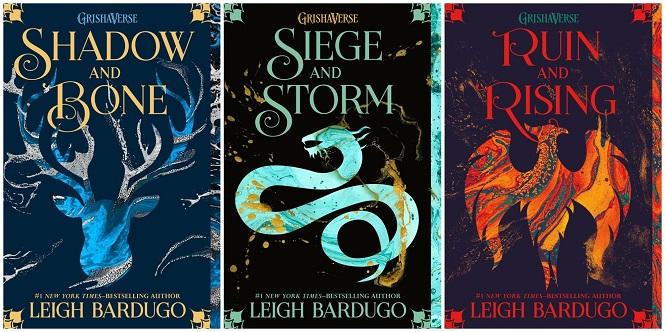 If you've been furiously refreshing Leigh Bardugo's Twitter feed lately in the hopes that she'll drop the cast for the upcoming Grishaverse Netflix series, you're in luck: it is here and it is awesome.
Feast your eyes:
The Grishaverse is one of the most popular YA fantasy book series ever written, with a host of complex characters and a richly drawn world inspired by the history of Tsarist Russia. It's set in the war-torn land of Ravka, where magic is harnessed by an elite group of warriors known as the Grisha. In the first book, Shadow and Bone, the Grisha are set in battle against a horde of flesh-eating monsters that inhabit the impenetrable darkness of The Shadow Fold, a dark dimension that has ripped Ravka in two and made it vulnerable to foreign threats. When a young soldier named Alina Starkov discovers that she is the Sun Summoner (a rare Grisha with the power to control light), she is thrust into the very heart of the battle and a world of privilege and power beyond her wildest dreams.
Alina will be played by newcomer Jessie Mei Li, while Archie Renaux is on board to play her childhood friend and love interest Malyen Oretsev. But the casting choice that has sent most of Bardugo's online fanbase into a frenzy is that of Ben Barnes, who will play the brooding, handsome leader of the Grisha, General Kirigan (otherwise known as the Darkling).
Needless to say, Twitter went wild.
A few characters from the spinoff Six of Crows duology will also be making an appearance – Kaz Brekker, Inej and Jesper Fahey, played by Freddy Carter, Amita Suman and Kit Young respectively.
Showrunner and executive producer Eric Heisserer said, "Leigh and I are so excited to see this cast bring the Grishaverse to life. While some are perfect fits with how we envisioned them, others are surprising discoveries whose performance shattered our expectations."
While there's no confirmed air date for the series, principle filming has begun and I'm sure we'll be seeing the Grishaverse come to life on our screens much sooner than we think …
---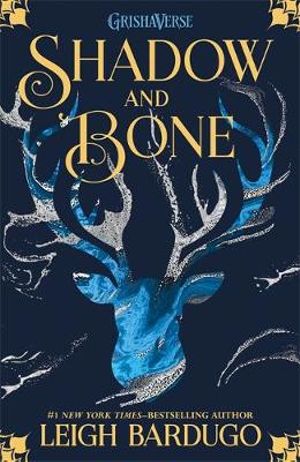 Shadow and Bone
The Grisha Trilogy: Book 1
Soldier. Summoner. Saint.
Orphaned and expendable, Alina Starkov is a soldier who knows she may not survive her first trek across the Shadow Fold - a swath of unnatural darkness crawling with monsters. But when her regiment is attacked, Alina unleashes dormant magic not even she knew she possessed. Now Alina will enter a lavish world of royalty and intrigue as she trains with the Grisha, her country's magical military elite...
About the Contributor
Olivia Fricot is the Editor of the Booktopian Blog. After finishing a soul-crushing law degree, she decided that life was much better with one's nose in a book and quickly defected to the world of Austen and Woolf. You can usually find her reading (obviously), baking, writing questionable tweets, and completing a Master's degree in English literature. Just don't ask about her thesis. Olivia is on Twitter and Instagram @livfricot - follow at your own risk.
Follow Olivia: Twitter