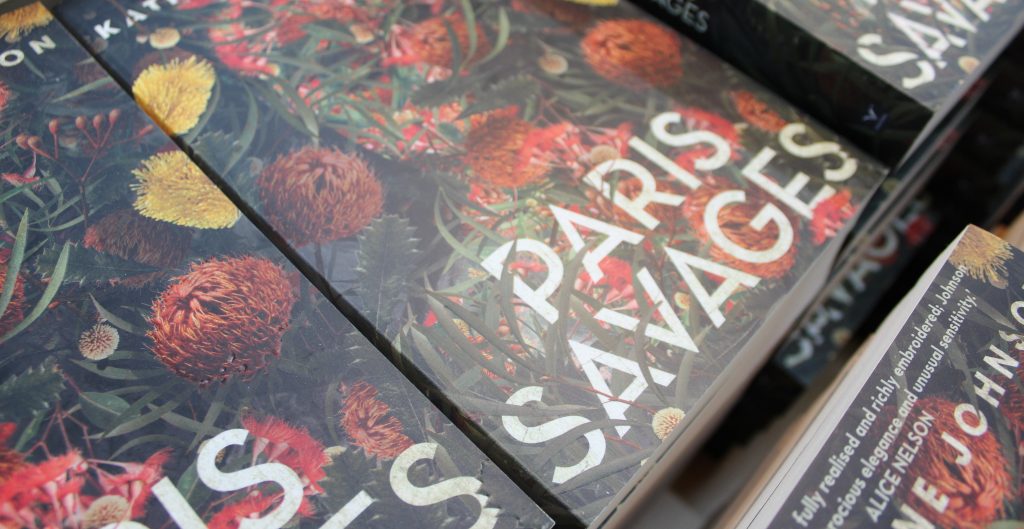 Katherine Johnson has had a more unconventional journey into writing than most novelists.
A freelance science writer by trade who also worked with the CSIRO, Katherine found herself fascinated by the stories behind the facts she was reporting on. A foray into the world of illegal fishing lead her to write her debut novel, Pescador's Wake, in 2009 and from there the urge to write fiction only intensified.
"I haven't looked back, I can't seem to stop," says Katherine.
Her latest novel is Paris Savages, a book that has been 6 years and one PhD in the making. It began when Katherine discovered the existence of a plaster cast of a man named Bonangera (or Bonny, as he later came to be known) in a museum in Lyon, France. The story of just how it came to be there was one too incredible to ignore – and nobody seemed to have heard of it.
Katherine discovered that Bonangera was a Badtjala man from Fraser Island, one of three who toured Europe in the late 1800s to perform in live ethnographic exhibitions – human zoos, essentially. Such exhibitions were billed as must-see social events, where people far and wide could come and see Indigenous people made to perform their cultural rites.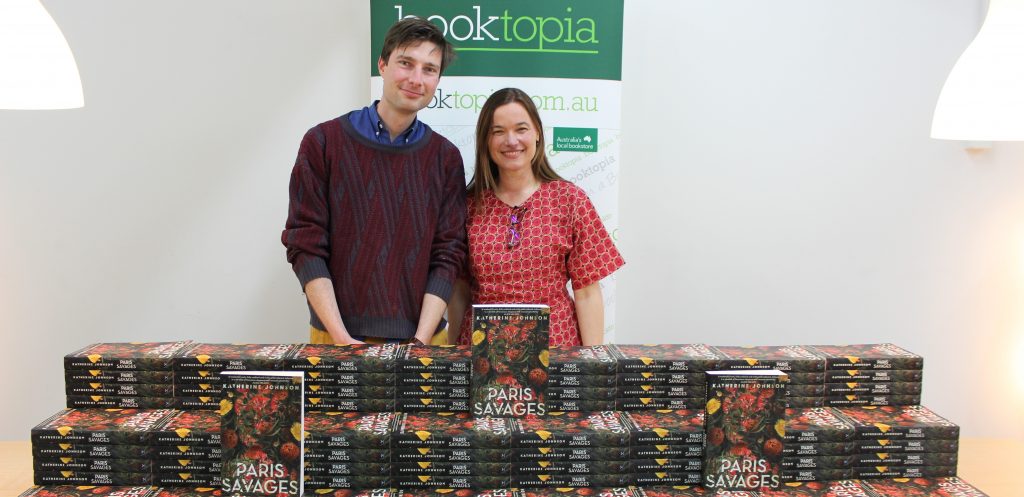 "This was a time where science and spectacle really went hand in hand," says Katherine, whose novel explores the dark side of these exhibitions through the story of Bonangera, in particular the harmful ideas about race and ethnic superiority that began to dominate scientific thinking of the time.
To write Paris Savages, Katherine undertook extensive research and often consulted the Badtjala artist and academic Dr Fiona Foley, keen to tell Bonangera's story with respect given that she is not Aboriginal herself.
"My approach was to not assume an Aboriginal point of view, but not to leave it out of the story either, which I felt was a worse crime," she says.
As a result, Paris Savages is both a highly imaginative novel and an exercise in empathy that seeks to restore balance to Bonangera's story, re-revealing an important part of history that has long been swept under the rug as if it had never happened.
Katherine visited Booktopia to sign some copies of Paris Savages (you can order yours here) and to sit down for a podcast with Ben Hunter and myself – listen below!
---
---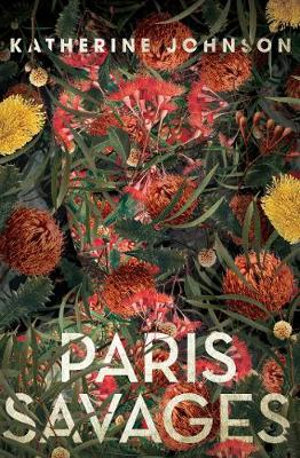 Paris Savages
Fraser Island, 1882. The population of the Badtjala people is in sharp decline following a run of brutal massacres.
When German scientist Louis Müller offers to sail three Badtjala people – Bonny, Jurano and Dorondera – to Europe to perform to huge crowds, the proud and headstrong Bonny agrees, hoping to bring his people's plight to the Queen of England. Accompanied by Müllers bright, grieving daughter, Hilda, the group begins their journey to belle-époque Europe to perfom in Hamburg, Berlin, Paris and eventually London...
About the Contributor
Olivia Fricot is the Editor of the Booktopian Blog. After finishing a soul-crushing law degree, she decided that life was much better with one's nose in a book and quickly defected to the world of Austen and Woolf. You can usually find her reading (obviously), baking, writing questionable tweets, and completing a Master's degree in English literature. Just don't ask about her thesis. Olivia is on Twitter and Instagram @livfricot - follow at your own risk.
Follow Olivia: Twitter