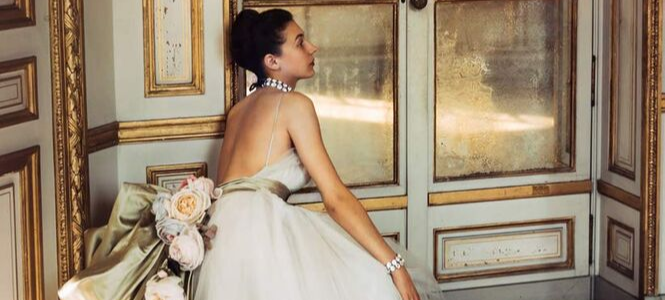 Ballerina: Fashion's Modern Muse is a stunning new book that traces the indelible mark left by ballet on the world of fashion. Authored by Patricia Mears, deputy director of The Museum at FIT, with contributions by Jane Pritchard, Rosemary Harden, Joel Lobenthal and Hamish Bowles, and illustrated with stunning archival and contemporary photography, this is a must have for any lover of fashion or dance.
Today, we have an extract from the introduction of Ballerina on the blog, along with a sneak peak at some of the gorgeous internal photographs. Read on!
---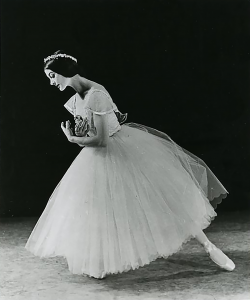 ". . . the Russian Ballet, which, emerging in Paris in 1910, has had a profounder effect on the worlds of painting, music, fashion, and the decorative arts than any other single influence. . . . It has a glamour, a romantic pungency, unsurpassed by any other art form in that it excites the eye and the ear simultaneously and equally."
This excerpt from an article that appeared in the November 1, 1933, issue of Vogue magazine encapsulates the extraordinary impact that the revolutionary Ballets Russes had on Western culture before and during the interwar years. Written by Lincoln Kirstein, the Harvard-educated aesthete who did as much as anyone to make New York City one of the premiere dance capitals of the twentieth century, the article was perhaps the first critical essay on classical ballet to appear in a leading American fashion magazine. Along with an eight-page photographic feature titled "The New Russian Ballet," published in Vogue the previous year, this article initiated regular coverage of the ballet in the popular fashion press for the next half century, particularly in the United States and Great Britain.
How and why did this centuries-old dance form and its most celebrated practitioners—ballerinas—begin to influence fashion in such profound and meaningful ways in the 1930s? And why did ballet culture soar in Great Britain and the United States, two Western countries with no previous ballet traditions? A primary objective of Ballerina: Fashion's Modern Muse is to provide answers to these compelling questions. Though the relationship between ballet and fashion is not a new topic, it has yet to be fully acknowledged and analyzed in depth.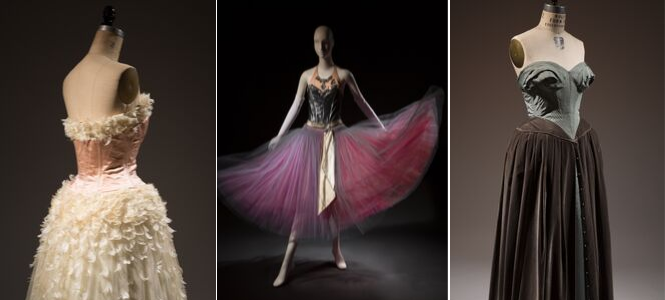 Today, we take for granted that ballerinas have had a major impact on modern fashion. Even those who have never seen a ballet or have little knowledge of classical dance can readily recognize the key elements of the ballerina's professional raiment, whether for practice (knitted leotards and legwarmers) or performance (fitted satin bodice and frothy tutu skirt, pink tights and satin pointe shoes). And most people are fully aware that a ballerina's costume encases a sleek, streamlined physique, from the top of her chignon-coiffed head to the tips of her articulated, pointed feet. Today, the ballerina is generally viewed as a respectable artist who dedicates her life to an endeavor that is as demanding as it is beautiful. This assessment, however, is a relatively recent phenomenon.
For most of ballet's long history, professional female dancers may have been lauded for their beauty and their skills but, with very few exceptions, were not viewed as proper ladies in society. In fact, many were culled from the lower classes and sexually exploited throughout their dancing careers. Ballerinas had little recourse to improve their lot, and most remained mute, like the art form itself (ballet dancers never speak, let alone sing, and rely entirely on physical movement and facial expression as their modes of communication). So it is not surprising that ballet's relationship with fashion has mostly been a one-sided affair. From its creation in the 1660s until the years prior to World War I, ballet consistently reflected the latest fashion trends, but fashion rarely adapted elements from classical dance.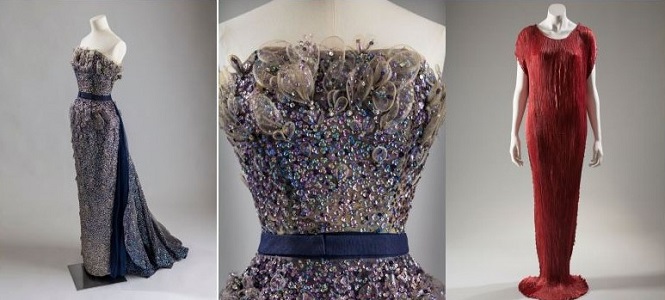 Although ballet was codified and professionalized in France in the mid-seventeenth century and was elevated to a supreme art form in Russia in the late nineteenth century, its popularization in the twentieth century owes much to the British and Americans. Both countries lacked the kind of governmental support and investment afforded dance companies and schools in countries like France, ballet's birthplace, Italy (mainly cities such as Naples and Milan), Denmark, and, of course, Russia. The absence of state-sponsored companies in Great Britain and the United States meant that until the 1930s, ballet was frequently viewed as a form of entertainment for the masses. Then, quite suddenly, Britain and America embraced ballet. The intelligentsia, socialites, artists, writers, and the lower classes alike began flocking to performances, and before long, favorite ballerinas became revered figures in a newly respected art form.
– Patricia Mears, from the introduction of Ballerina: Fashion's Modern Muse, published by Vendome Press.
---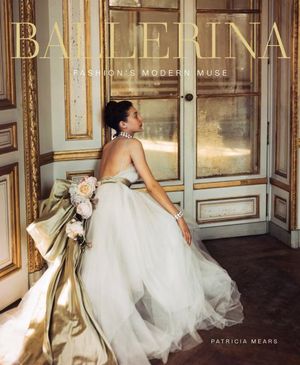 Ballerina: Fashion's Modern Muse
Ballerina: Fashion's Modern Muse is a revelatory, irresistible treat for dance aficionados and fashionistas alike.
Couturiers such as Balmain, Balenciaga, Chanel, Schiaparelli, Charles James, Dior, and Yves Saint Laurent designed ballet-inspired dresses and gowns, many featuring the boned bodices and voluminous tulle skirts of classical tutus...
About the Contributor