Australia's vibrant culinary scene was celebrated last night in Brisbane, where over 800 industry figures gathered to see the winners of the 2020 Good Food Guide awards.
Established by Australia's premier dining guide, Good Food, these awards recognise the industry professionals that push the envelope to make food that is bold, exciting and new – in other words, chefs and restaurants that making dining out an unforgettable experience. Good Food hats (a much-coveted recognition badge) were also awarded to a number of establishments such as Brae, Quay, Igni, and more.
This year, Victorian farm-to-table restaurant Brae took home the major prize for Restaurant of the Year, with Good Food Guide editor Myffy Rigby saying, "Brae is the finest example of its kind in the country, delivering a closed-loop dining experience with all the bells and whistles we've come to expect from a three-hat restaurant. Truly best in class."
Hungry yet? Scroll down to see all the winners of the 2020 Good Food Guide awards and their cookbooks!
---
Vittoria Coffee Restaurant of the Year
Brae (Birregurra, Victoria)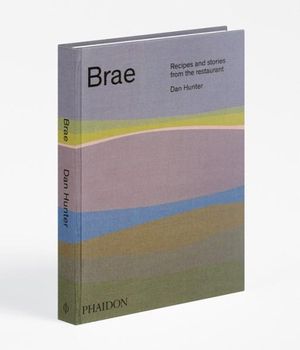 About the book: In the countryside outside Melbourne, Chef Dan Hunter has transformed a rustic farmhouse into the award-winning Brae, one of Australia's most exciting dining destinations. Brae attracts diners from around the world with its fine-dining approach to hyper-local cuisine. In this, his first book, Hunter explores the theme of place and its impact on him and on his unique style of cooking. Set against the dramatic backdrop of Australia's landscape, his story is reflected in lush colour photography of his food and the environment.
Buy Brae here.
---
Citi Chef of the Year
Lennox Hastie of Firedoor (Sydney, New South Wales)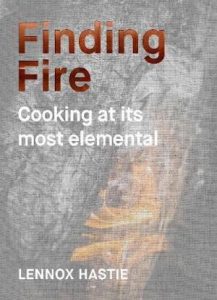 About the book: Author Lennox Hastie, of acclaimed Sydney restaurant Firedoor, presents over 90 recipes that allow readers to take their own journey to master the art of simplicity in cookery over the most natural heat source on the planet.
Lennox explains the techniques behind creating a good quality fire, and the effect of using different types of wood to enhance the natural flavours of the ingredients. Recipes are divided by food type: seafood, vegetables, fruit, dairy, wheat and bases. Lennox Hastie's own inspirational story is woven through the history in the book, as he draws on his own international experience to demonstrate how fire is used in so many different cultures.
Buy Finding Fire here.
---
Vittoria Coffee Legend Award
Maggie Beer (South Australia)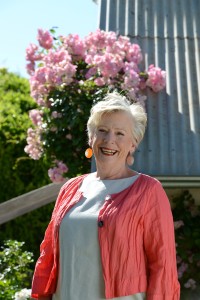 Maggie Beer is a woman who needs practically no introduction! One of Australia's most beloved TV chefs, Maggie's many cookbooks include Maggie's Recipe for Life, Maggie's Harvest and Maggie's Kitchen. As well as overseeing Maggie Beer Products in the Barossa Valley, SA, Maggie appears as a judge on The Great Australian Bake-Off and heads up the Maggie Beer Foundation committed to providing a good food life for all.
Visit Maggie Beer's author page!
---
Citi Service Excellence
Joanna Smith of Igni (Geelong, Victoria)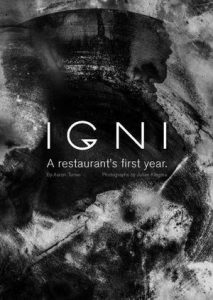 About the book: From the first six months, through a mid-year break of camping and cooking in the bush, to the harsh winter months and on to the end of its first year, this book tells the story of Igni, a high-end degustation restaurant in a Geelong backstreet.
Documenting a warts-and-all account of what it takes to open and run a new restaurant, chef and owner Aaron Turner reveals the daily challenges he faced, from the financial strains, the stress, fear and tantrums, to personal crises and the pressure of success and failure. His story is told through dated 'diary' entries of the author's own reflections, the development of recipes, a gradually unfolding narrative through each chapter, and stunning photography from award-winning photographer Julian Kingma that captures the food, moments and brilliance of a determined young chef in a new restaurant.
Buy it here.
---
Other major winners
New Restaurant of the Year: Joy (Brisbane, Queensland)
Santa Vittoria Regional Restaurant of the Year: Pipit (Pottsville, New South Wales)
Josephine Pignolet Young Chef of the Year: Anna Ugarte-Carral of Momofuku Seiobo (Sydney, New South Wales)
Food for Good Award: National Indigenous Culinary Institute (NSW and Victoria)
Bar of the Year: Bar Margeaux (Melbourne, Victoria)
Sommelier of the Year: Forbes Appleby of Franklin (Hobart, Tasmania)
Wine List of the Year: Yellow (Sydney, New South Wales)
Regional Wine List of the Year: Fermentasian (Tanunda, South Australia)
Congratulations to all of the 2020 Good Food Guide Award winners!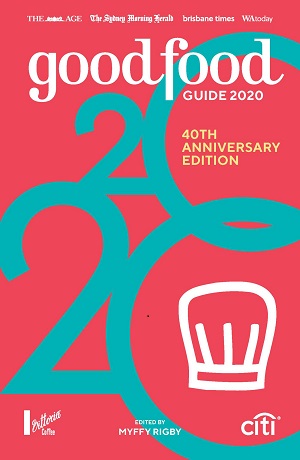 Good Food Guide 2020
40th Anniversary Edition
The 2020 edition of this acclaimed national guide - the home of the hats - reviews 500 restaurants around Australia and awards the best eateries from Darwin to Hobart, Melbourne to Perth, and Sydney to Brisbane.
The Age Good Food Guide was launched in 1979 and The Sydney Morning Herald Good Food Guide followed five years later. With the addition of The Brisbane Times, The Canberra Times and WA Today, the Good Food Guide is Australia's most trusted restaurant guide, compiled and edited by...
About the Contributor
Olivia Fricot is the Editor of the Booktopian Blog. After finishing a soul-crushing law degree, she decided that life was much better with one's nose in a book and quickly defected to the world of Austen and Woolf. You can usually find her reading (obviously), baking, writing questionable tweets, and completing a Master's degree in English literature. Just don't ask about her thesis. Olivia is on Twitter and Instagram @livfricot - follow at your own risk.
Follow Olivia: Twitter