The wonderful thing about picking up a Jessie Burton novel is that you never quite know what kind of story is about to unfold in your hands. One book might take you to Amsterdam in the 17th century, where a mystery about love, loyalty and sugar unfolds, while another will take you to a story of obsession in pre-WWII Spain. The one certainty is that you will be completely and utterly hooked from start to finish, and this is true of Jessie Burton's latest novel, The Confession.
A lyrical reflection on the tension between musehood and motherhood that plays out in the romantic relationship between two women, The Confession is, in a word, extraordinary.
Elise Morceau is a lost young woman living in London in the 80s who falls in love with the famed novelist Constance Holden. A fierce talent akin to Margaret Atwood or perhaps Eve Babitz, Constance's first novel Wax Heart made her a literary darling, beloved by critics and readers alike. It also earned her the keen attention of Hollywood producers who saw the makings of a brilliant film, and so Constance and Elise cross the ocean to Los Angeles in order to oversee the film adaptation of her book. There, they discover a world of dirty glamour and false promise which their relationship might not survive.
Decades later, Constance has disappeared from public view while Elise seems to have vanished entirely, and a young woman named Rose turns up on Constance's doorstep looking for the answer to one question: what happened to her mother, Elise?
The Confession feels like Jessie Burton's most intimate novel yet. It shares the evocative lushness of The Muse and the quietly unnerving atmosphere of The Miniaturist, but I think it transcends both with its emotional scope. Burton has an intelligent eye for detail that perceives both the internal world of her characters and the physical worlds they inhabit with startling clarity. With it, she explores the limits of the human heart's tolerance for cruelty through Connie and Elise's relationship, aflame with all of their love and vulnerability, and also through Rose's emotional turmoil as she struggles to understand why her mother could ever abandon her. There is melodrama aplenty here but it's finely honed and focused through the book's brilliant characters. Constance will dazzle you, Elise will frustrate you, and Rose will pierce your heart, but you'll find that they will not leave you easily.
The Confession is a stunning read, an absorbing work of historical fiction that shows the genre at its most intimate and emotionally engaging. I wholeheartedly recommend it.
---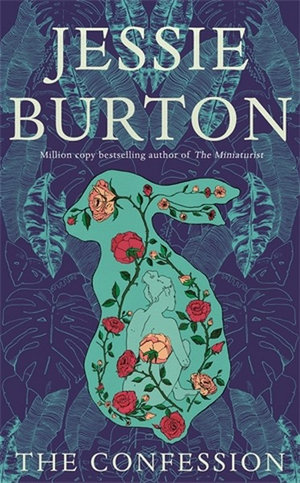 The Confession
One winter's afternoon on Hampstead Heath in 1980, Elise Morceau meets Constance Holden and quickly falls under her spell.
Connie is bold and alluring, a successful writer whose novel is being turned into a major Hollywood film. Elise follows Connie to LA, a city of strange dreams and swimming pools and late-night gatherings of glamorous people. But whilst Connie thrives on the heat and electricity of this new world where everyone is reaching for the stars and no one is telling the truth, Elise finds herself floundering...
About the Contributor
Olivia Fricot is the Editor of the Booktopian Blog. After finishing a soul-crushing law degree, she decided that life was much better with one's nose in a book and quickly defected to the world of Austen and Woolf. You can usually find her reading (obviously), baking, writing questionable tweets, and completing a Master's degree in English literature. Just don't ask about her thesis. Olivia is on Twitter and Instagram @livfricot - follow at your own risk.
Follow Olivia: Twitter