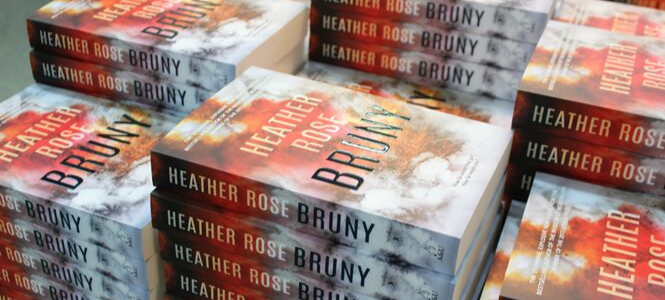 How do you follow up a beloved Stella Prize-winning novel?
If you're Heather Rose, you write Bruny, an explosively brilliant novel that's one part family saga, one part political thriller, one part romance and one part literary tribute to Tasmania.
Heather won the Stella Prize in 2017 for her novel The Museum of Modern Love, a thoughtful rumination on the power of art in fostering human connection. In this respect, Bruny couldn't be further from that novel but it is every bit as compelling.
Bruny tells the story of the Coleman family, a dynasty from Tasmania that straddles the political spectrum and has consolidated a significant amount of power, which one side of the family is using to get foreign money for a bridge that is being built in Bruny. When that bridge is blown up in a terrorist attack, Astrid Coleman agrees to return to her homeland in order to help her brother in the leadup to an election, but she soon uncovers a host of secrets that threatens to topple her world.
For Heather, the idea for the bridge entered her head while she was walking on a beach near north Bruny and Tinderbox, after a trick of the light made it appear as if there was a bridge connecting the two land masses. Heather found herself wondering how such a bridge would affect the local community. Shortly afterwards, the Coleman family wandered into her head almost fully formed, having been birthed in an abandoned short story from years before.
"This was the first novel I ever got to write full time, so I was able to immerse myself in it in a way that I could never do with previous novels," says Heather.
She describes feeling an intense energy to get the book finished that came from the political nature that it was taking on, something that has only intensified in recent years.
"It felt like a book of its time, and it's become more a book of its time since it's been written."
Heather came to Booktopia for a signing session, before sitting down for a podcast with Ben Hunter and myself – listen below and grab your signed copy of Bruny!*
---
*available while stocks last.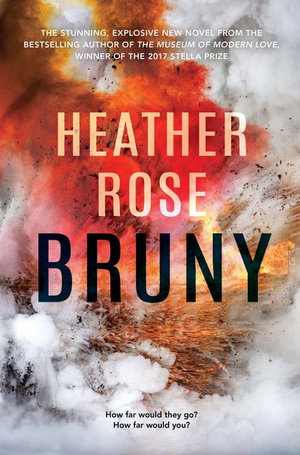 Bruny
How far would your government go?
A right-wing US president has withdrawn America from the Middle East and the UN. Daesh has a thoroughfare to the sea and China is Australia's newest ally. When a bomb goes off in remote Tasmania, Astrid Coleman agrees to return home to help her brother before an upcoming election. But this is no simple task. Her brother and sister are on either side of politics, the community is full of conspiracy theories, and her father is quoting Shakespeare. Only on Bruny does the world seem sane.
About the Contributor
Olivia Fricot is the Editor of the Booktopian Blog. After finishing a soul-crushing law degree, she decided that life was much better with one's nose in a book and quickly defected to the world of Austen and Woolf. You can usually find her reading (obviously), baking, writing questionable tweets, and completing a Master's degree in English literature. Just don't ask about her thesis. Olivia is on Twitter and Instagram @livfricot - follow at your own risk.
Follow Olivia: Twitter