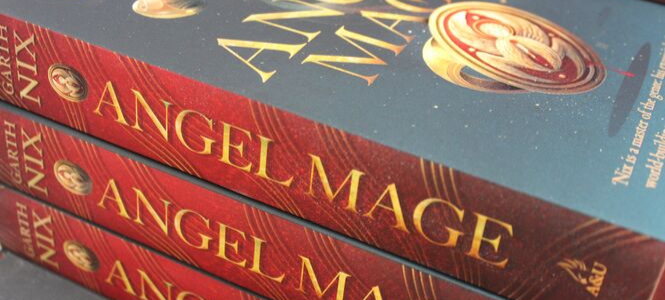 Garth Nix is an Australian fantasy legend. The author of series such as The Keys to the Kingdom and The Old Kingdom, he's garnered an immense fan base that is devoted to every single word he writes, some of whom work right here in the Booktopia office. We were therefore very excited to receive a visit from Garth to celebrate the upcoming release of his latest book.
That book is Angel Mage, and it's billed as an amazing adventure of angels, heroes, gunpowder and high magic – think The Three Musketeers if it were fantasy.
(Read our staff review by Sarah McDuling to see just how much she loved it!)
Angel Mage is set in an alternate European kingdom in the 17th century, where a woman named Liliath is preparing for her second attempt at summoning a powerful angel – a dangerous plan that has razed kingdoms of old and now threatens to destroy this one. It's a book that is epic in scope and yet intricate in magical detail, with incredible worldbuilding that surely indicates an obsessive degree of planning. But Garth insists that he doesn't plan out the world of his books to the letter.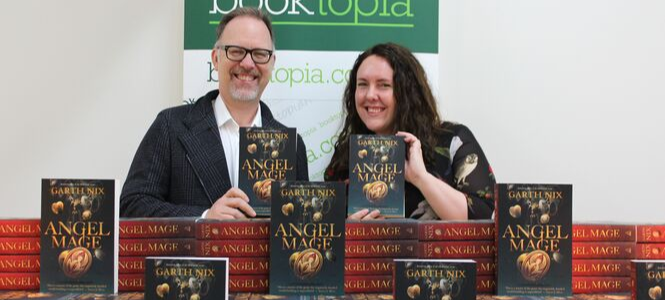 "I work out what I need for the story as I go," he says. "But it's a cumulative thing, because the more you invent, the more is already there, and of course the more you have already made concrete, the less room there is to do new things."
It's this approach to fantasy writing that keeps him on his toes and makes sure he never falls back on the dreaded magical deus ex machina, which serves the standalone story of Angel Mage very well.
But will this book really be the last we see of this enchanting world? Well, maybe.
"Nearly all my books, even when they pretended to be standalones, have the possibility of sequels," says Garth. "It seems to be something I automatically do, to prepare myself to write more books."
You'll just have to stay tuned …
Garth Nix signed a load of copies of Angel Mage and then sat down for a chat with Sarah McDuling and Shanulisa Prasad, one that went WAY over time because they simply could not stop talking about this book!
Listen to the full podcast below and grab yourself a signed copy (available while stocks last).
---
---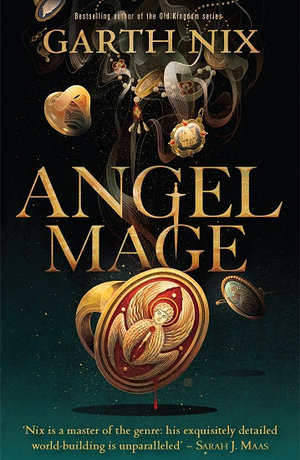 Angel Mage
From fantasy master Garth Nix comes a new world of angels, heroes, gunpowder and high magic.
The icon-maker and angel-summoner Liliath, long believed dead, has woken from her century-long sleep to pick up the threads of a plan that has already destroyed one kingdom and may yet destroy another. To succeed, Liliath must bring together Agnez the musketeer, Simeon the doctor, Dorotea the mage, and Henri, one of the Cardinal's clerks, and take them into utmost danger...
About the Contributor
Olivia Fricot is the Editor of the Booktopian Blog. After finishing a soul-crushing law degree, she decided that life was much better with one's nose in a book and quickly defected to the world of Austen and Woolf. You can usually find her reading (obviously), baking, writing questionable tweets, and completing a Master's degree in English literature. Just don't ask about her thesis. Olivia is on Twitter and Instagram @livfricot - follow at your own risk.
Follow Olivia: Twitter