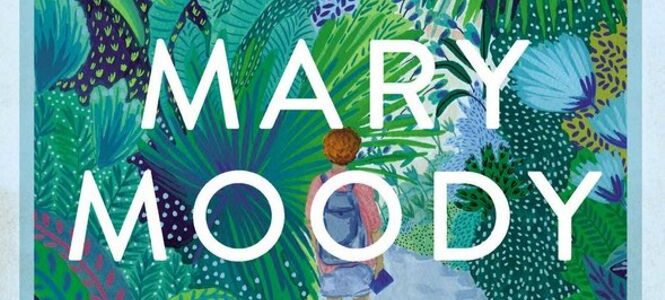 Mary Moody is an Australian journalist, gardener and tour guide, as well as the author of more than forty gardening books and magazines. Mary's passions are family, food, gardening and travel, and her latest book is The Accidental Tour Guide, a powerful memoir of love, loss and taking risks from a true adventurer.
Today, Mary will be answering a few of our questions about the book and her life as a travelling writer. Read on!
---
Tell us about your book, The Accidental Tour Guide!
MM: The Accidental Tour Guide is a story of love and loss, interwoven with an unexpected career guiding people to remote and extraordinary corners of the world. My work as a tour guide evolved from becoming a gardening writer and television presenter (the ABC's Gardening Australia). Many trekkers wanted to know more about the flora they were seeing in the high Himalayas, so my knowledge of alpine plants took me in a completely new direction.
The Accidental Tour Guide is a book about recovering from grief. What is it about travelling the world that gives it such restorative power?
MM: Grief is a long and difficult process and in this story I describe various ways of dealing with the pain of loss. Travel opens your mind and softens your heart, and I found this a great way of 'coping' after the death of my sister and my husband, within a twelve-month period. Walking, breathing and sharing an adventure with like-minded people is such a positive experience.
What was the most challenging thing about writing this book?
MM: It took me five years to feel strong enough to put my story onto the page. There's a lot of honesty, regret and self-reflection within the covers, and I needed to be feeling robust and brave enough to sit down and write.
What do you hope readers will get out of The Accidental Tour Guide?
MM: I hope readers will see how it's possible to have some control in life and death situations. I had fantastic support from my children and grandchildren, and this allowed us to manage a peaceful death for my husband at home and even 'take charge' of the funeral. I believe it's not what happens in your life, it's more the way you deal with it. There's also a strong message in there about accepting change.
How has being a tour guide changed your perspective on travel?
MM: The tours I do are very earthy; we do a lot of walking and meeting fascinating locals guides who share so much inside information about their lives and the history of their countries. It has changed the way I feel about my place in the world. It humbles me…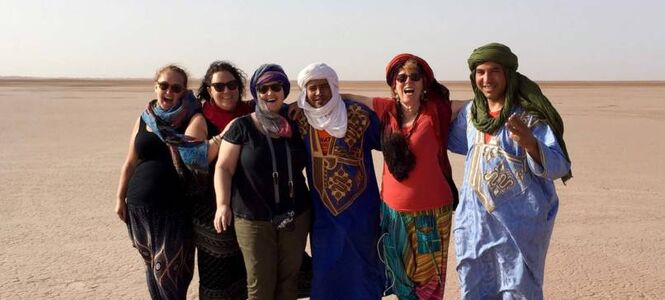 Is there somewhere in the world that you've never been but are dying to visit?
MM: I would love to go to Cuba. It has always fascinated me and I've not travelled in that part of the world. It's on my 'to go' list.
Do you like to read while you travel? If so, which book are you planning to take on your next trip?
MM: I always read when travelling – books made from paper and print! I'm taking Anita Shreve's Testimony and I usually look for an English-language bookshop and buy something 'local' along the way.
What's your number one piece of travel advice?
MM: My best travel advice is to stay hydrated. I make sure that I'm drinking lots of water on trains, planes and buses and always when I'm walking.
And finally, what's up next for you?
MM: Next year I have five trips – two in France then Mongolia, Morocco and Ladakh in northern India. I will also be writing a comprehensive gardening book. Busy times ahead.
Thanks Mary!
---
Signed copies of The Accidental Tour Guide are available for pre-order now (while stocks last)!
The Accidental Tour Guide
Eat, Pray, Love meets The Year of Magical Thinking in this powerful memoir of love, loss and taking risks from a true adventurer.
The irrepressible Mary Moody knows better than anyone the joy of breaking new ground and discovering new frontiers. She is the bestselling author of Au Revoir and Last Tango In Toulouse, and her life as a journalist, TV and radio presenter, popular gardening guru and inveterate traveller has been an inspiration to thousands of women for decades...
About the Contributor