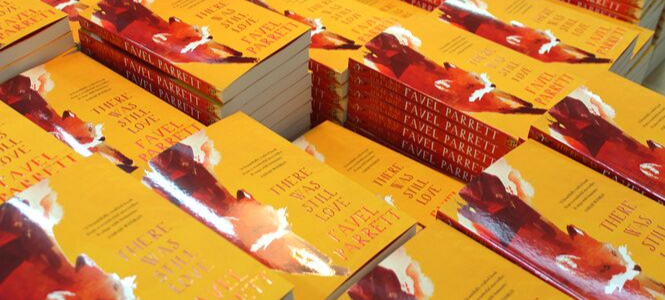 In many ways, There Was Still Love is a novel that grew out of a gherkin jar.
Its author, Favel Parrett, could still recall the time when her grandparents would use gherkin jars to collect coins, saving up for the cheapest return flight to their homeland of Czechoslovakia. So when Favel found herself in a small European deli in the middle of a large shopping centre, with three dusty jars of the very same gherkins she would eat as a child with her grandparents sitting on the shelf in front of her, she immediately decided to bring them home.
Tasting those gherkins again for the first time in years brought back a flood of memories and a compulsive need to start writing again.
"I just wanted to drive to my grandparents' flat and go up those stairs and sit with them for lunch and see them again, says Favel. "They've been gone for so long and I couldn't do that, but what I could do was drive to the cemetery. So I sat with them and just started this discussion with them."
That discussion became the novel There Was Still Love, a love letter from Favel to her grandparents but also a conversation with a tragic past. It tells a story of two sisters and their families that spans decades and countries, from Prague in 1938 to Melbourne in 1980, and there has not been an early reader of this novel in the Booktopia office who hasn't fallen in love with it.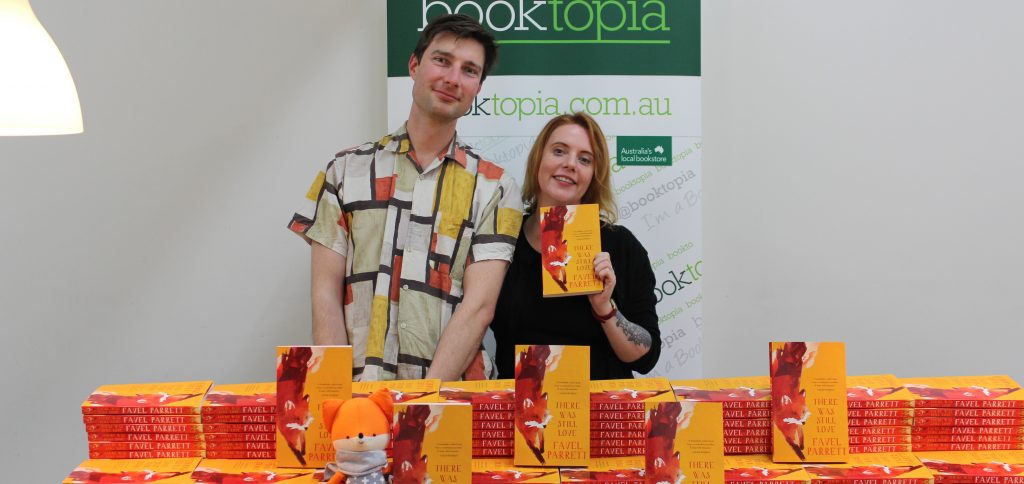 Nobody could be more surprised at such adoration more than Favel herself, who admits to never being a great reader or English student. But she always felt a pull towards a creative life.
"Somewhere in me there was this feeling that maybe there was more," she says.
And more there was. Emboldened by her brother's success and creative bravery in deciding to pursue sculpture, Favel enrolled in a TAFE course for creative writing and editing. During this time, she began writing the manuscript that would turn into Past the Shallows, her first novel. The publication of Past the Shallows was a life-changing experience, earning her a spot on the 2012 Miles Franklin Literary Award shortlist and the Australian Book Industry Award for Newcomer of the Year, and it's a text that is now studied in schools.
It's little wonder then that There Was Still Love is one of the most anticipated Australian novels of the year.
Favel came to Booktopia to sign some copies of There Was Still Love (buy one here) and to sit down for a podcast with Ben Hunter and myself – listen below!
---
---

There Was Still Love
The profoundly moving new novel from the critically acclaimed and Miles Franklin shortlisted author of Past the Shallows and When the Night Comes. A tender and masterfully told story of memory, family and love.
Prague, 1938: Eva flies down the street from her sister. Suddenly a man steps out, a man wearing a hat. Eva runs into him, hits the pavement hard. His hat is in the gutter. His anger slaps Eva, but his hate will change everything, as war forces so many lives into small, brown suitcases...
About the Contributor
Olivia Fricot is the Editor of the Booktopian Blog. After finishing a soul-crushing law degree, she decided that life was much better with one's nose in a book and quickly defected to the world of Austen and Woolf. You can usually find her reading (obviously), baking, writing questionable tweets, and completing a Master's degree in English literature. Just don't ask about her thesis. Olivia is on Twitter and Instagram @livfricot - follow at your own risk.
Follow Olivia: Twitter