Heidi Sze is the author of Nurturing Your New Life. She's also a mother, writer and dietitian, specialising in pre and postnatal nutrition. She lives in Australia with her husband and two children. On her blog, Apples Under My Bed, Heidi writes about everyday life, reflections on motherhood and the recipes that nourish her family.
Today, she's on the blog to talk about Nurturing Your New Life and how we can support the new mums we know. Read on!
---
New motherhood can be a magical time. It can also be a tremendously challenging time, as we learn to care for our dependent newborn (whose needs are seemingly constantly changing), all the while recovering from childbirth, experiencing extreme hormonal fluctuations and getting very little sleep.
In my practice as a perinatal dietitian, I see women feeling utterly depleted in the months and years after birth. Phenomenal physiological changes occur when we grow, birth and nourish a baby; resting and abundantly nourishing ourselves can help our body recover, replenish our lost nutrient stores and fuel the long days after wakeful nights. Yet, this doesn't always happen. We're isolated from our village and we don't receive the attentive and comprehensive postnatal care we oftentimes require.
We also don't expect it to be this hard.
I wrote my book, Nurturing Your New Life, to help new mothers in this magical and challenging season of life. No mother-to-be can ever fully prepare for the postnatal period, and every experience has its unique set of challenges, but we can do some things to set ourselves up for a smoother transition. We can work on tuning in to our body by mindfully paying attention to how we're feeling. We can work on adjusting our expectations and treat ourselves kindly, with compassion and acceptance. We can educate ourselves on our baby's cognitive and physical development, as well as normal infant sleep behaviour. And we can seek support to ensure our needs are being met.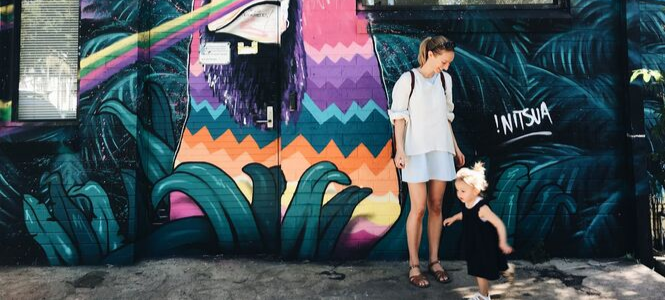 This may look like pre-emptively booking appointments with a psychologist, lactation consultant and women's health physiotherapist for the days or weeks following birth. It may look like seeking connection with other mothers who understand the big and little challenges we're experiencing. It may also involve stocking our freezer with meals and asking loved ones to bring food when they visit.
Given the unrealistic expectations placed upon mothers to bounce back and do it all after birth, it's understandable why some women feel uncomfortable at the very thought of seeking such support. But we must. Women are in great need of nutrient-dense food postnatally, especially when breastfeeding, and this is one way in which family and friends can make a significant difference to the mother's wellbeing (and in turn, influence the wellbeing of the baby).
So, here are some ideas should you wish to support a new mother in your community with a delivery of food.*
Vegetable soup
Casseroles made with quality stock (made from animal bones)
Lightly spiced curries and dhal, with cooked rice or other grain to serve alongside
Pasta sauces (passata, pesto, bolognese, etc) with a box of pasta
Lasagne
Fish cakes or fish pie (use salmon or sardines for a good dose of omega-3 fatty acids)
Roasted vegetable salad or roasted vegetable frittata
A loaf of good quality sourdough
A carton of eggs, either left as they are or hardboiled – ready to peel and eat
A platter of fruit and vegetables, pre-sliced for easy snacking
Date + nut balls or muesli bars
*Keep in mind some people have dietary requirements and food preferences, so you may need to check if this is the case.
---
Order a signed copy of Nurturing Your New Life here!
Nurturing Your New Life
For many first-time mothers expectations about their new life come from idealised images on TV, in magazines or online.
It's a far cry from what it actually involves: lack of sleep, time and control - and total dependency on you by another. Becoming a mother brings extraordinary physical and emotional changes to a woman's life, but it also taps into deep instincts. Heidi Sze's message is to surrender to the changes, reject the guilt and accept the imperfect reality...
About the Contributor