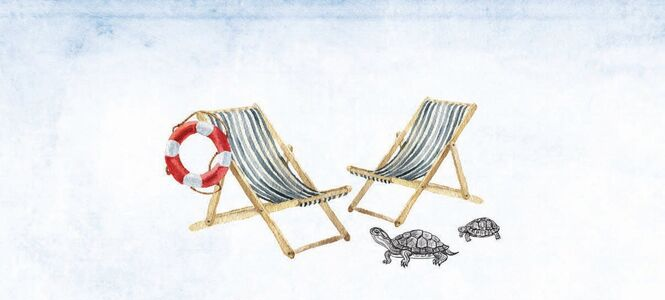 Joanna Nell is an author who was born in the UK and studied medicine at Cambridge and Oxford. A former ship's doctor and now a GP with a passion for women's health and care of the elderly, Joanna is drawn to writing character-driven stories for women in their prime, creating young-at-heart characters who are not afraid to break the rules and defy society's expectations of ageing.
Her first novel, The Single Ladies of Jacaranda Retirement Village, was a national bestseller, and her second book, The Last Voyage of Mrs Henry Parker, looks set to do the same (P.S. we have SIGNED COPIES of it!).
Today, Joanna's on the blog to talk about a mysterious creature rarely seen in fiction: the older woman. Read on!
---
Griffin, the protagonist of H. G. Wells' 1897 classic The Invisible Man, uses his ability to disappear in order to nefariously wander the streets of London and evade police. From the One Ring in J.R.R. Tolkien's The Lord of The Rings to J.K. Rowling's cloak of invisibility in Harry Potter and The Deathly Hallows, writers have long explored ways to render their characters invisible, a feat that for now remains solely in the realm of science fiction.
Except when it comes to women who, once they reach menopause, seem to mysteriously vanish from sight.
In the 1970s, the American writer Susan Sontag wrote about the double standard of ageing that sees men enhanced by age (think 'silver fox'), while women are expected to stay young and attractive for as long as possible then conveniently disappear. Until recently, women bowed to this pressure to 'age gracefully', fuelling a multi-billion-dollar anti-ageing industry. But like H.G. Wells' Invisible Man, who longs to regain his physical presence, The Invisible Woman has also had enough of hiding. Tired of being ignored or patronised (no one articulates this better than Helen Garner in her excellent piece 'The Insults of Age'), I am delighted to report that older women are reappearing.
As a woman of a certain age I was determined to do my bit for the senior sisterhood. In The Single Ladies of Jacaranda Retirement Village, told from the point of view of 79-year-old widow Peggy Smart, I set out to challenge the common myths and stereotypes of old age. In particular, I wanted to highlight the patronising and paternalistic ways in which older people are often treated. While not wishing to sugar-coat ageing, I aimed to write an uplifting and hopeful story about growing old – a celebration of age, not an apology for it. With the help of childhood friend Angie Valentine, Peggy sheds her beige camouflage and sees a world full of possibility and adventure. The two women look back at how personal choice and sacrifice have shaped their very different lives. They discuss everything from village politics to bra design, karaoke to sex. In their inimitable way, they call out ageism and show that age is no barrier to laughter, fun or falling in love.
Social media today is awash with positive seniors who refuse to play by the rules, like style icon Iris Apfel who, aged 97, won't let age dictate the way she dresses. From the belly-dancing octogenarians to the forward-thinking baby boomers designing their own aged care facilities, it is largely women driving this wave of 'silver disobedience'. United in battling the double whammy of both ageism and sexism, this uprising amongst older women is long overdue.
I hope that the residents of Jacaranda Retirement Village will inspire readers of all ages to rethink ageing, both in the way we approach our own twilight years and our attitudes towards the elderly in general. If the letters from two eighty-year-old readers who revealed that Peggy and Angie had inspired new swimsuit purchases are anything to go by, we'll be seeing a lot more of The Invisible Woman from now on
– Joanna Nell
---
Joanna's latest book, The Last Voyage of Mrs Henry Parker, is available for pre-order now – grab a signed copy before we sell out!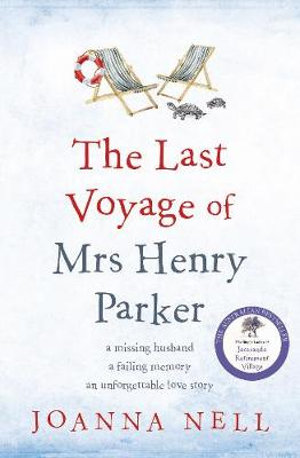 The Last Voyage of Mrs Henry Parker
Joanna Nell's follow-up to the bestselling The Single Ladies of Jacaranda Retirement Village is a poignant ode to love and the memories that make a well-lived life
As the wife of retired ship's doctor Dr Henry Parker, Evelyn is living out her twilight years aboard the Golden Sunset. Every night she dresses for dinner - gown, tiara, runners - and regales her fellow passengers with stories of a glamorous life travelling the world in luxury as well as showing off her superior knowledge of everything from ships' customs to biographical details of her heroine, Florence Nightingale...
About the Contributor