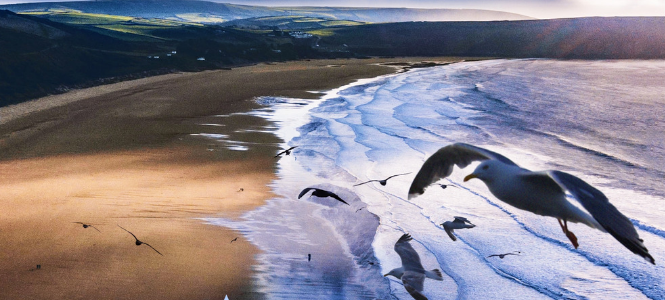 Ann Cleeves is a British author who has written over twenty-five novels, and is the creator of detectives Vera Stanhope and Jimmy Perez – characters loved both on screen and in print. Her books have now sold over 1 million copies worldwide, and her latest book is The Long Call, the first in a brand new series.
Today, Ann's on the blog to answer a few questions about The Long Call!
---
Tell us about your new book, The Long Call.
AC: The Long Call is set in North Devon, a beautiful, but slightly remote coastal region in the UK's West Country. I lived there until I left for university and had very idyllic childhood and teenage years. The book begins with a body on a beach where two rivers join the sea and as we learn more about the dead man, we learn more about The Woodyard, a community arts' centre where he was a volunteer. Then a young woman with Down's Syndrome, who also attends the Woodyard, disappears and the case becomes more complex and sensitive.
You're the author of the hugely popular Vera Stanhope and Shetland series, and The Long Call is the start of a brand new series. Do you ever feel the pressure to top the success of those books and write something even better?
AC: No, I don't feel that kind of pressure, probably because I'd been writing for twenty years before I had any kind of commercial success and I know how big a part luck plays in a writer's popularity. Obviously, I want to write the best book that I can, but that's for me not because of any pressure from outside. I'm extremely fortunate with my team at Pan Macmillan; they were very encouraging when I explained that I wanted to try something new.
You also have a new protagonist – Detective Matthew Venn. What can you tell us about him?
AC: Matthew grew up in a fundamental Christian sect, the only child of loving parents, destined to be a great preacher. When he lost his faith, he was cast out by the fellowship and he finds the sense of order and justice that he experienced in his youth, in his work as a police officer. At the start of the book he's just returned to the North Devon of his childhood with a new partner. The murder on Crow Point is his first case.
When you're contemplating a new book, do you start with plot or character?
AC: Neither. Place always comes first. I think setting is much more than a pretty backdrop to the action. It explains character and very much feeds into the plot.
Are there any other crime writers who you feel have had an influence on your own work?
AC: My reading passion is crime fiction in translation and I think the sense that people are where they come from, developed from that. The concentration on complex family relationships grew from writers like Karin Fossum, and I love that spare Nordic writing style.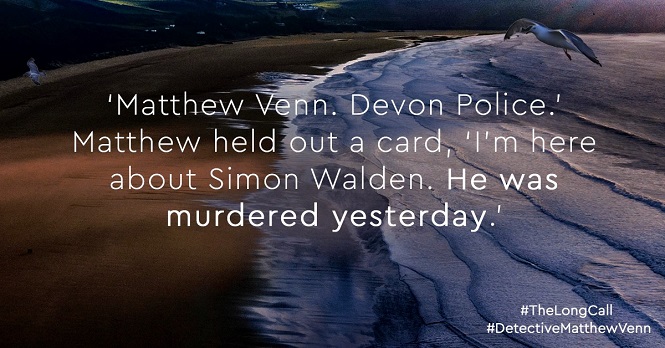 What is the best piece of writing advice you have ever received?
AC: This isn't writing advice, but it's great for newly published authors and it came from a publisher's rep: 'Never give a book to someone who would otherwise buy one.'
What has been the best book you've recently read?
AC: Silver by Australian writer Chris Hammer, the follow up to his hugely successful Scrublands. A second novel is notoriously tricky, but I think this is better than the first.
Do you have any unusual writing or reading habits?
AC: I don't think so. I write very early in the morning, still in my pyjamas, drinking lots of tea, but don't all authors do that?
What book do you most often recommend/give as a gift?
AC: To aspiring writers, I recommend the Inspector Maigret books by Georges Simenon. He is brilliant at summing up a character or a place in just a few words. Each book is a masterclass in crime fiction.
And finally, what's up next for you?
AC: I've just finished the first draft of a new Vera Stanhope novel. I'm waiting for the reactions of my UK and US agents, so it's a slightly nerve-wracking time. Now, I'm starting to mull over ideas for a new Matthew Venn story, but nothing has come to me yet …
Thanks Ann!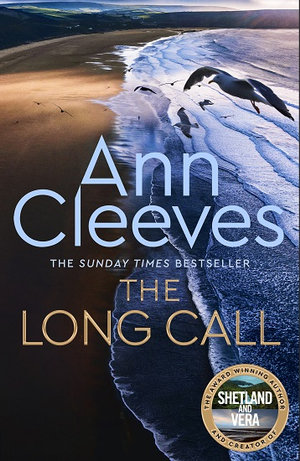 The Long Call
Detective Matthew Venn: Book 1
The Long Call is the captivating first novel in a brand new series from Sunday Times bestseller and creator of Vera and Shetland, Ann Cleeves.
In North Devon, where the rivers Taw and Torridge converge and run into the sea, Detective Matthew Venn stands outside the church as his father's funeral takes place. The day Matthew turned his back on the strict evangelical community in which he grew up, he lost his family too.
Now he's back, not just to mourn his father at a distance, but to take charge of his first major case...
About the Contributor