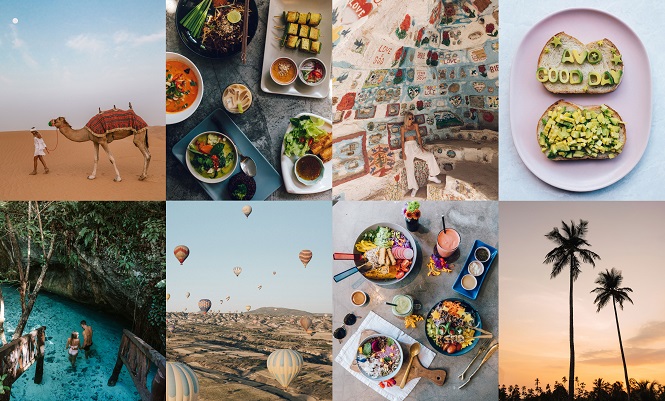 Ellie Bullen a qualified dietitian and nutritionist with a passion for plant-based eating, and the author of The Global Vegan. She is the creator of the hugely popular food and lifestyle blog Elsa's Wholesome Life, where she shares her colourful, healthy recipes and inspires people to live healthier lives by eating more from the earth and less from a box.
Today, she's on the blog to talk about her new cookbook, what it's like to travel while vegan, the awesome new ingredients she's found, and how travel opened up her vegan cooking repertoire!
---
My new cookbook, The Global Vegan, has just been released and I am so excited to share all of these new travel-inspired recipes!
Since finishing my first book, I began a new chapter of my life. My husband and I moved over to live in Bali, Indonesia, in between all of the travel plans we had always dreamt of doing. Over the course of two years, I travelled to over 20 new countries such as; Indonesia, Thailand, Vietnam, South Korea, India, Philippines, Sri Lanka, Maldives, Abu Dhabi, Oman, Turkey, Italy, Greece, Portugal, Finland, USA, Mexico, and New Zealand. While I have already been to many amazing countries so far, I still have the desire to explore Canada, Japan, Morocco, and Africa.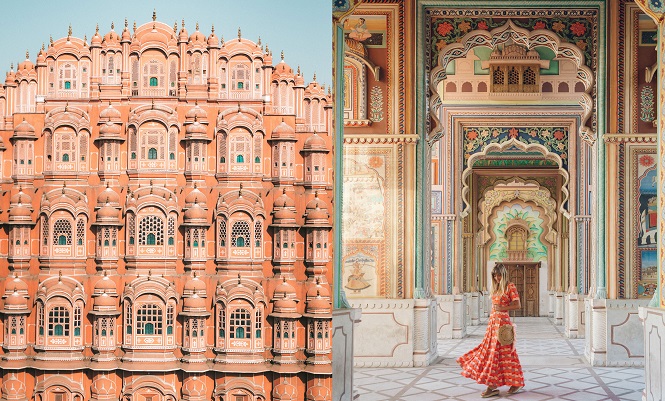 Seeing and experiencing cuisines from around the world, learning to cook from the locals, and seeing what kinds of vegan food were available in these countries was really the huge inspiration behind the 100+ recipes in The Global Vegan.
I got to experience things like making my own kimchi from scratch, cooking Vietnamese savoury crepes in Hoi Ann, picking fresh Asian greens from an organic farm to make morning glory, sampling all the different tacos around Tulum, making gingerbread cookies in Santa's Village in Finland, and cooking with fresh jackfruits in Bali. With my new book, I wanted to 'veganise' some international classics as well as share some recipes from overseas that are already vegan.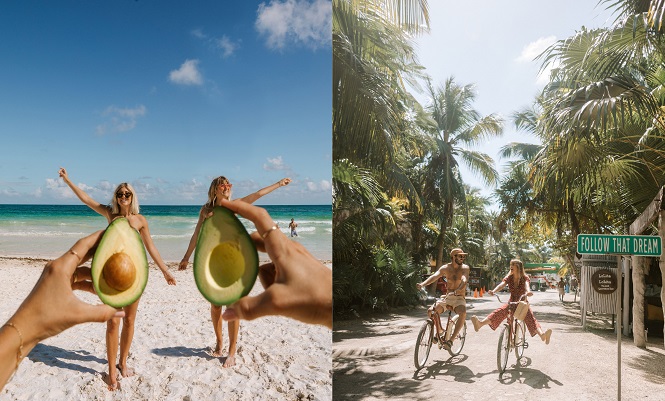 Travelling as a vegan definitely has its challenges! Often it takes some extra organisation and research to find vegan friendly dishes and restaurants. Most often, if there isn't a vegan option on the menu, you can request something special from the chef. For example, in Italy it is always possible to have a pizza without cheese – although they think you are crazy, you only need to ask! However, a big part of this book was about being able to create my own vegan versions back in my own kitchen, so that other vegans could try these dishes for themselves.
Travelling has also made me so much more adventurous in my kitchen. I'm using new ingredients that I had never thought to cook with and learning just how to use those ingredients. For example, living in Indonesia I learnt to cook with jackfruit. If you didn't already know, jackfruit makes for an epic replacement for pulled pork. The young jackfruit has a mild, almost tasteless flavour, yet it's juicy and pulls apart like stewed pork. When cooked in delicious sauces and marinades, it can be used in tacos, nachos, salads, burgers, or curries. There are plenty of jackfruit recipes in my new book, and luckily here in Australia there has been a huge increase in the availability of canned young jackfruit! I have also shared a list and description of all of the more unusual ingredients within my new book.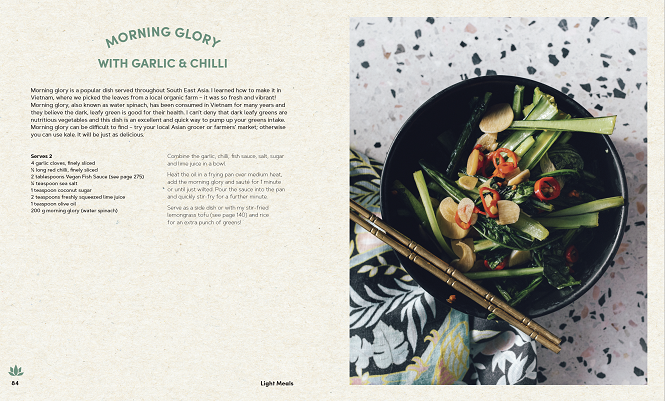 Some of my favourite recipes from my travels (which you can find in The Global Vegan) include:
Banh Xéo, a Vietnamese savoury crepe filled with luscious herbs and spices
Smoked Jackfruit Tacos, a union of Vietnamese, Indonesian AND Mexican cuisine
Buffalo Cauliflower Wings, with a delicious ranch dipping sauce – one of my fav entrees in the USA!
Spicy Ramen, with a vegan fried egg on top! A dish I loved eating in Korea.
if you're interested in learning more about a vegan/plant based lifestyle, you can find out more in my new book, The Global Vegan, as well as my first cookbook Elsa's Wholesome Life, my blog, and on my social media profiles.
Elsa xx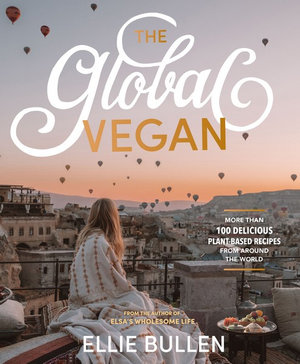 The Global Vegan
From the author of the bestselling Elsa's Wholesome Life, Ellie Bullen returns with Global Vegan, a collection of simple and delicious recipes inspired by her travels around the world to places such as Indonesia, India, Korea and Japan. Ellie's plant-based dishes are infused with her trademark flavour, colour and texture and will have you eating well throughout the day.
There are vibrant smoothie bowls or vegan fried eggs for easing into the morning; Salt and Pepper 'Calamari', Tom Kha Gai Soup or Aloo Jeera when you need something more substantial; and chai-spiced cookies or Portuguese custard tarts to have with an afternoon cuppa...
About the Contributor